Acknowledgment   
Thanks Airist Audio for organizing this tour and producing this brilliant amp. I was the last stop on the tour and bought this amp directly from Airist Audio (without sending it back) with a small discount.
Introduction
First, I'll tell you a bit about me, below the fold. Every reviewer is biased, but we all have different flavours of bias. I think my flavour is maple walnut, cause I'm the sweet mildly complex stuff with a bit of crunch and overall neutral visual tone that is an ironic reward for a trip to the dentist in the winter cold of Fairbanks, Alaska (my home town). Like dentists, audio gear is pricey, and the good ones don't charge that much different than the bad ones. It doesn't matter if it's cold outside give me that creamy smooth frozen yummm—Hot Licks, RIP. Frozen eyelashes and blue lips build character.  
Like most sensible people I started falling in love with music as a child. My first portable audio device was a Sony Walkman (the cassette kind) that I got when I was 10 years old (24 years ago).  I listened with the cheap Sony on ears that came with the Walkman until I bought a Koss CD boombox and started listening to UAF College Radio and 103.9 (alternative rock at the time) in Fairbanks, Alaska. I once listened to Louie Louie for 3 days straight, and I'm not insane. My musical tastes started out with listening to what my friends liked (Dr. Dre and Green Day) and what my parents liked (The Beatles, Rolling Stones, Bob Dylan) and I only really discovered my own musical tastes and sonic preferences in my late teens to early 20s. What I discovered is that I have very eclectic and some would say weird tastes. I could be listening to gay punk rock, Japanese dream garble pop, 8-bit chiptune, Scandinavian black metal, Latin guitar, the Mariinsky Orchestra, or Miles Davis, but I mostly listen to Classic Rock and Indie/Alternative. I'm a big fan of intelligent hip-hop like Metermaids, Kendrick Lamar and Aesop Rock, also.
I tend to like headphones that are all-around performers, this generally means a balanced or neutral sound. I somehow never manage to have much money, so I don't want to buy infinity headphones to switch between my myriad genres that I play. I can hear all the way down to 10hz and all the way up to 23Khz—these are what I've heard doing test tones on headphones.  It has been a long time since I had a test with an audiologist. I'm sensitive to peaky treble but do enjoy smooth extended treble. I like deep rich tight bass and impactful drums, and dislike upper midbass emphasis.  I like my vocals crisp, so stay away from Josh Tillman's voice you nasty upper midbass hump.  I hear soundstage better than just about anything I identify in music, but my words haven't caught up to my ears. I listen at volume levels that others consider loud (72 to 75 dB), but I just set it to where the dynamics peak. I'm not here to shatter my eardrums. I like them just how they are.
I don't believe in using EQ, not even for inexpensive headphones, especially in reviews. I won't claim that I haven't done it, but I generally try to avoid it.
I'm a firm believer that cables can make a difference, but I don't think they always do. When I tried out Toxic Cables line, none of them had labels and the cheapest looking one was the one I liked the best. I was excited that I wouldn't have to spend much to improve my sound. It turned out that the cheapest looking one was the Silver/Gold top of the line cable. I've heard the difference that USB cables can make, from upgrading from the crappy cable that came with my Geek Out 1000 to a Supra USB, and then again when upgrading to the LH Labs Lightspeed 2G with the iUSB3.0. When I picked up a cheap shielded power lead from Mains Cables R Us (who also sell iFi gear) to replace my standard kettle lead on my amplifier, I heard more crunchy and clearer treble. I switched the leads with my wife blinded and she heard the same difference. I didn't tell her what I heard and let her describe it herself. But cables don't always make a difference. When I switched from my standard HD650 cable to a custom balanced cable (Custom Cans UK, very affordable), the sound stayed exactly the same when hooked up via a top tier (custom made by @dill3000 silver/gold) 4-pin XLR to 6.3mm converter. Balanced mode made a difference in clarity and blackness of background. Your mileage may vary and you may not hear a difference, but I have.
Airist Audio: aiming for the stars and quicker student loan debt relief?
Airist Audio is a New York startup founded by a small group of audiophile tech nerds with a passion for audio. These
5 baby-faced entrepreneurs
have some serious school credibility, these kids are either done with or doing degrees at Columbia, Harvard, MIT, etc…. If these kids are anything like me, their student loan debt would make most of the bourgeoisie blush. That's the American education system for you—I saved money by getting a degree in England. I hope this audacious endeavour pays off some of those debts. Go get 'em kids. Look at those faces. So much courage!    
If you'd like to know more about this start-up from New York, check out
Airist Audio's website
for some hot pics and information. They don't skimp on catwalk worthy New York style (I'm so sorry, I had to do it).    
Vital Statistics (what the manufacturer says about their gear)
Audio gear comes with fancy charts and marketing descriptions. Here are some from Airist Audio. The main selling points that Airist Audio puts forth are a completely flat frequency response accomplished with a completely accurate phase response. They also boast of ridiculous resolution, silence, and lack of distortion. The proof is in the pudding. This amp is neutral, silent (with right impedance headphones), and instrument placement is special. To the charts and graphs!  
How not to do charts and graphs, ironically on a blogpost about using charts and graphs effectively (say no to unnecessary 3D!)
Yep, that tape measure isn't drooping at all. Ruler flat on frequency response. Looking below, we see something I've never seen and can't really judge without having sufficient math or engineering expertise, a flat phase response across all frequencies. From the explanation on the website, this means that instruments are in the exact place they should be without bleeding into other instruments. I can confirm this, and its gorgeous.        
Courteously, Airist Audio provided lots of numbers. Here are the rest of the numbers Airist Audio has provided:  
Frequency Response

20 Hz – 20 kHz +- 0.05 dB
1 Hz – 101 kHz +- 0.2 dB

Phase Response

20 Hz – 20 kHz +- 2 degrees

Noise Floor

< -100dBm (0.1 picowatts)

THD+N @ 1kHz

<0.0015%`

Dynamic Range

≥ 130 dB, 20 Hz-20 kHz A-weighted

Signal to Noise Ratio (SNR) @ 1kHz

132 dB A-weighted

Crosstalk

< -80 dB, 20 Hz-20 kHz

Gain

12.5 (22db)

Output Power

5W at 32 Ohm

Inputs

1 pair RCA, 1 pair XLR

Outputs

1 low impedance 6.3 mm, 1 high impedance 6.3 mm

Power Consumption

65W max, 10W nominal

Size

W13″(33cm) X D11″(28cm) X H3.9″(8.5)

Net Weight

14 lbs (6.4kg)

Shipping Size

W17.3″ (44cm) X D17.1″(43cm) X H8.7″(22cm)

The noise floor and SNR really stand out when listening.
Other features listed in the owner's manual include the following:
100% discrete power supply and amplification circuits
Minimum phase amplification with bandwidth from DC to 30Mhz
Active power regulation synchronized with the amplification circuit
No coupling capacitors or DC servo in the signal path
OCC pure silver wiring in the signal path
Highest grade toroidal transformer with a laser inscribed carbon steel core and American-made winding wires
Power transformer with overhead capacity rated at 5x power consumption
Class A output power with an internal chassis design that keeps the Heron 5 warm, not hot to the touch (without ventilation holes  on the top—winning!)
Soft start circuit protects your headphones from equipment destroying start-up peaks
Elite grade Mundorf capacitors in the main power supply
Form & Function
The Heron 5 is a big hunk of aluminum that has reassuring heft whilst maintaining lean lines and a serious stately stature. The amp has no visible screws and keeps the facia simple. It features a delicate curvature to the top and bottom of the facia, the Airist Audio insignia (like two birds flying in concert), a simple small power button, two headphone jacks marked high and low (more on that later), and a big stepped attenuator volume knob with a red LED line drawn in a black circle signalling the benthic depths of the joy pumping into your cranium. The Kraken, Leviathan, and Dandân battle in the depths here.  
The back of the unit has has the IEC port, a pair of balanced inputs and a pair of RCA inputs. You can flick a switch to choose which you'll be listening through. My balanced source died before I could get a chance to listen in balanced mode, so all my listening in this review was done in single-ended mode, which is fine, as the internals are single ended.  
The front headphone jacks are somewhat confusingly labelled. The 'High' jack is intended for lower impedance headphones (Airist Audio says for better impedance matching), whilst the 'Low' jack is for high impedance headphones. I found that basically everything sounded clearer on the low jack (high damping factor) but it was also more prone to buzz, the high jack adds a bit of body to headphones and is slightly less prone to buzz. I don't think either of these jacks are truly low impedance and Airist Audio doesn't tell us any output impedance statistics. If I had to wager, I'd guess the low jack has an impedance of around 5. The reason for this being that my venerable RE0 iems (64 ohm impedance) had no buzz at all out of the Heron 5. Actually they sounded pretty darn great.  
Inside the box are the unit, a manual, and a USA plug IEC cable. The manual is informative, with good diagrams, details about features, startup instructions, dos and don'ts for using the Heron 5 and a short FAQ. I would have liked if I could lay the manual flat—I had to type most of the above bullet points one-handed because the binding is too tight. The included power cable appears to be well made, but I didn't use it during the review as I have a shielded IEC cable that has a UK plug. Airist should be making plugs for the region the amp is being sent to, not telling people to use an adaptor. This is something to fix in the future. I don't have much confidence that my available adaptors will provide enough quality to the power lead.  
Audio quality
In one word: spectacular. I used this with a number of pieces of excellent gear in the test-bed. Here are the constant parts:  
Acer Revo RL70 mediaPC to LH Labs Lightspeed 2G USB Cable to iFi iUSB3.0  
The LH Labs Lightspeed 2G cable adds definition to the upper end, blackens the background a bit and opens up the soundstage a bit. The iFi iUSB3.0 makes the background even blacker and increases soundstage in all dimensions whilst giving notes a rounder more natural attack and decay (
review of iUSB3.0 here
).  
Other elements that were used include Atlas Element Integra interconnects, a LH Labs Lightspeed Micro USB, a custom made Van Damme 3.5mm to RCA cable, the Chord Mojo, the LH Labs Pulse X-Infinity, LH Labs Geek Out V2, and a pantheon of headphones. The mountaintop vista included such headphones as the Sennheiser HD600, Sennheiser HD800, HiFiMan HE6, AKG K1000, oBravo ERIB-2a, HiFiMan RE0, and Echobox Finder X1. I won't list impressions with all of those headphones, but will attest that there was some buzz with the Echobox Finder X1 and the ERIB-2a (dependent on track and volume), but no buzz with the RE0.  
The first setup I listened to was the X-Infinity feeding the Heron 5 with the Atlas Element Integra interconnects, a 2
nd
Lightspeed 2G USB cable from the iUSB3.0 to the DAC, and the HD600 as the headphone. I nearly cried. I've never heard the HD600 sing like it does with the Heron 5. I listened to
City of the Sun
– to the sun and all the cities in between, and to Keith Greeninger & Alex deGrassi's 
Live at the Fenix
(from Blue Coast music). City of the Sun is binaural and very immersive especially with the Heron 5. I was getting sound like a speaker presentation. Live at the Fenix has the best recording of a live acoustic environment that I've ever heard. The purchase of the set in advance for Live at the Fenix was the best audio decision I've made so far this year (all formats including DSD256 for $25). Listening to the album with the HD600 fed by the Heron 5 was like sitting in the front row of the concert venue next to the very California lady telling Keith Greeninger when he's done a 'nice job' just to your left.  
My X-Infinity packed it in the next day (RMA in process—I'm sad), so I listened with the GO V2 with all other elements the same (adaptor to use the interconnects was a cheapie ebay number, but works). The GO V2 doesn't have as much stage or as much precision as the X-Infinity, but it still pairs wonderfully with the Heron 5. The HD600 continued to sing, but not like any long-necked marsh bird you ever heard. The Heron should be the Blackbird 5. There are few things as pretty as a blackbird's song sweetly sung while the sun is just awakening dusky eyed from its nightly slumber. With 9bach – Llwynog in 24-96 the background is completely black, silent. The soundstage has exceptional depth and height. Instruments are coherently arranged with articulate interplay in a well-defined sonic space—percussion instruments hang in the air and echo in the soul. The bass grooving throughout the track has excellent weight and tonality. Notes are well-rounded, but with excellent precision. I can find no flaw in the transient representation. The sound is clean, yet musical. There is no white coat sterility here. The sound is like a buxom renaissance nude with a coy smile that grows ever more suggestive and more vivid in your mind with more time spent with her. The canvas of the tune is alive with sonic brush-strokes.  
Turning to Fleetwood Mac – Never Going Back Again (a track I like for the acoustic presentation) reveals no new insights, but provides a pleasurable listen to the articulate guitar with organic attack and decay.  
There are moments when the Heron 5 tells you the truth about your music, and you might not be ready for it. When listening to Father John Misty – Nancy from Now On, the Heron 5 reveals track noise from the recording process. This album isn't audiophile top fare and it is apparent, but I love it none-the-less. Aside from bringing out noise, the amp also highlighted some subtle over-dubbing on Josh Tillman's voice on 'run boy, run boy….' I never noticed the layers in his vocals on that before. On
Hollywood Forever Cemetary Sings
(the music video is spectacular and features Aubrey Plaza of Parks and Rec—watch her), the cymbals and tambourines crash within their own violent little halos more than I've ever heard them. Heron 5, I dub thee the Phase King.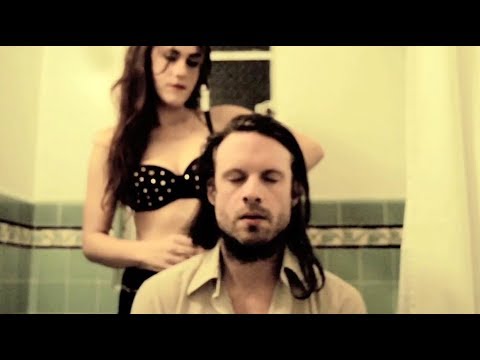 The Heron 5 is a truth-telling straight shooter from New York. In the classic mythology of six-gun slinging straight-talkers, this amp should really hail from The West, The Frontier, somewhere like Arizona or Colorado, or a gold panning town in the streams surrounding San Francisco. New Yorkers have no right to mete out frontier justice on my audio. When listening to vinyl rips, the vinyl is more apparent with the Heron 5 than any other amp I've heard, there is no doubt that your digital track came from a flawed purely analogue source, no matter how well that record was cleaned, no matter how good the recording set-up.  
Eurythmics – Love is a Stranger is a great track for looking at imaging. The Heron 5 doesn't disappoint. Drums are back in the deep depths of the stage, Annie Lennox seduces from up high and at the front of the stage, whilst David A. Stewart's grunts undulate from low to middle height and from varying depths in the stage with excellent precision.  
The spacious aeries of Kraftwerk's Autobahn gave the Heron 5 another opportunity to be a straightshooter, this time about the limitations of the HD600. I've listened to the record with speakers, and the soundstage can extend up to the ceiling from my almost pension-collecting Mordaunt Short bookshelf speakers (28 years old is past most speakers retirement age).  For the first time, the HD600's stage height goes a bit higher than my head, which is truly impressive. The panning cars zoom across miles of horizontal space.  
I found myself taking notes about the flaws in the music or the flaws in my headphones. It was especially apparent on my West German Target CD pressing of Stairway to Heaven. The track is not an audiophile track, it has compression artifacts, an elevated noise floor, and other flaws. The Heron 5 pulls no punches. The Heron 5 doesn't force anything but honest representation of the music. It sounds natural, neutral, and transparent with precise imaging and expansive soundstage. I think that my other components (especially the iUSB3.0) help the Heron be the best it can be, but it is something special in its own right.  
When listening to Rodrigo y Gabriela – Viking Man I was wondering who let these Mexicans in the house and what kind of beer that brilliant bastard wants in thanks. It was like being in the front row, while the guitars duel at breakneck speed, with the amp and headphones keeping up, never missing a beat, never smearing a string transient. If you want to blow your mind on a supremely layered percussion track, go check out
KUNIKO – Xenakis IX Pleiades 1. Melanges.
The track is busy as hell on a Saturday, but every element of the stage is beautifully articulated.  
I also booted up the HD800, HE6, K1000 and ERIB-2a (
review of ERIB-2a
here) with the Heron all fed by a Chord Mojo connected to the iUSB3.0 with a LH Labs Lightspeed Micro USB cable and a custom made Van Damme 3.5mm to RCA cable. The Heron really lets each headphone shine. The best pairing, to my mind was the HD800. I threw City of the Sun on again, and for the first time, the haze (it has a sort of ambient feel) that is prevalent on the album was pulled back a little. Sennheiser lifted a veil.
 The sound was crystal clear, the soundstage was vast (especially in width), the treble had excellent attack while sounding organic. The ambient tones from hanging transients are plucked like so many apples for Grandma's pie. The pie is delicious and there's no need to wait for it to cool on the window sill. With the HE6 the menace of organs on Jan Kraybill – Allegro from Symphony No. 6 in G Minor (
HD Tracks 2015 sampler
, which is free) is present, but the HE6 doesn't quite have the treble clarity of the HD800 (the only mod on this HE6 is removal of the screens, a lot more can be done). The K1000 was also beautifully powered by the Heron 5. There wasn't a headphone that sounded under-driven on the Heron 5. From memory, I prefer the HE6 with a custom made First Watt F6 30w per channel power amp fueling them (
the minibeast
). The HE-6 likes the extra energy. I don't think the HD800 has ever sounded better than it sounds with the Heron 5. HD800 owners should be lining up around the block to buy this amp.  
I did find some flaws with the amp, mainly related to the front headphone jacks. The labelling is not intuitive, so those who hurry to listen and don't read the manual will likely be disappointed in what they hear. I would have rather had one well-labelled (labelled with output impedance instead of 'low') high damping factor output than two ambiguously labelled jacks. Both outputs buzz with low impedance headphones, this may be related to the fixed, decently high gain (12.5 dB). This isn't really a design that makes you think: 'You know what this big beefy amp needs to power? An uber sensitive iem!', but it would be nice to have the option. I think having variable gain might solve some of the problem. When comparing the Heron 5 to the iFi iCAN SE, the iCAN SE did a much better job at impedance matching, but was worse at everything else (even with switches engaged).  
Some reviewers on the tour reported volume issues with the stepped attenuator, after hearing on Massdrop that there were two versions of the volume control I asked William at Airist Audio for clarification. Apparently, the first six or so amps were made in two batches. The first batch had some units with volume control issues. All amps built after that point, including all European units don't have a volume control issue. Speaking of Massdrop, this amp is currently live on
Massdrop
(3 days left at time of writing). Two more people and the price will be $749. That is a steal of a deal, and people should consider it strongly, especially if you've got an HD800.  
Other reviewers have expressed disappointment that the amp doesn't have a balanced output. However, the amp has single-ended internals, a balanced output wouldn't have sounded better than the single-ended outputs the amp has. Adaptors are prevalent, get an adaptor for your balanced cable. I've got one, you can get one. This amp sounds better than my Pulse X-Infinity balanced out sounded, and competes with my memories of previous listening on the balanced Schiit Ragnarok with the HD600. It's been too long since that listening session to draw any clear comparisons, but both amps are fantastic.  
Non-audio niggles
Airist Audio is inexperienced, and it shows. When they took volunteers for the tour, they were incredibly brave. The person who was supposed to be after me on the tour was a person with 0 posts with a freshly minted join date. I was concerned that I would send off the amp with tracking and it would be to a phony address meant to steal the amp, luckily that zero post Head-Fier never responded, which might have led to my purchase of this amp. Because I was the last on the tour, the amp was going to be shipped across the ocean to Airist Audio after me.  
I asked about buying the amp, and was offered what looked like an unbeatable price. Before I paid the invoice (I was still debating), the official price was cut in half. I don't think economies of scale quite covers that. Beyond that they offered a CanJam discount to $850, but now have a potential $750 price on Massdrop. Not only that, but the price of shipping to the UK on their website was $190, whilst the price of shipping to the UK on Massdrop is $73. Airist Audio needs to realise that people won't trust you if you sell them a product and then immediately lower the price.
At this point I'll put it down to inexperience, but it is something they need to be vigilant about in the future lest they create customers who feel that Airist Audio has taken advantage of them.  
I think if Airist Audio keeps putting out gear that is as special as the Heron 5, they have a bright future. With the new lower MSRP of $1000, I think they have a headphone amplifier that could be a run-away hit.  
Conclusions
The Heron 5 is a special amp. It has wonderful transparency, tight natural bass that digs as deep as your headphones will go, treble that is smooth and natural without any touches of harshness, flawless imaging, and a tell me no lies injectable truth serum quality that still manages to be forgiving as it is revealing. Until the Heron 5, I never felt like I was reviewing the music and the headphones more than I was reviewing the amp when I was taking notes on an amp. The Heron 5 doesn't impose it's will on the sound, it is natural and neutral, the music and headphones are completely allowed to be themselves without any colouration from the amp. For these reasons I bought the Heron 5.  
The only problem I have now, is that I feel like I need the HD800 to pair with it. That match is made in heaven, and that heaven is a Southpark heaven. Fly, Kenny, fly.  
I can't wait to see what their DAC has to offer in the future (make sure it has a pre-amp, Airist Audio).