HeadAmp's commercial version of the Dynalo circuit pioneered by Dr. Kevin Gilmore. Discontinued in...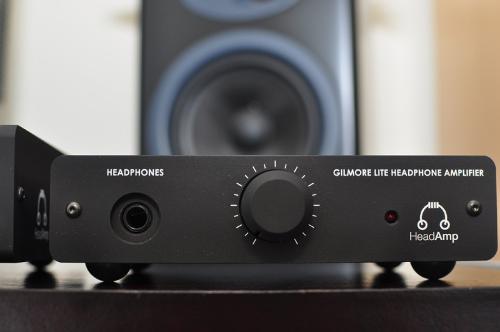 HeadAmp Gilmore Lite
Desktop Amps item created by Asr, May 7, 2010
Average User Rating:

5

/

5

,
Tags:
Recent User Reviews
"An excellent entry level desktop amp"

Pros - black background, wire with gain

Cons - discontinued so the only option is used.

This was a great starter amp when it was still in production.  Even used, the value is exceptional as a very detailed SS single ended amp.  Takes one SE input, provides loop out connection.  High quality build; Justin's attention to detail is great.  Surprising how small it is compared to the sound it puts out, in the realm of Amb's M3.
 
The amp is designed around Kevin Gilmore's dynalo, with all components on the main PCB and using an external ELPAC wall wart powers supply or an optional, cleaner power supply.  It differs from the GS-1 and GS-X in that both use dynalo circuits but they are on replaceable daughter cards and much better power supplies for cleaner sound and more features.  
 
Some say it doesn't have bass.  I disagree; the bass is tight and not over-emphasized.  A basshead is probably going to want to look elsewhere.
 
I sold my first with Elpac and regretted it as it was a great pairing with the AKG 701s.  I ended up picking up another realizing my mistake.  If you appreciate clean unadulterated sound with 'wire with gain' this amp is worth a listen.
 

User Comments
To view comments, simply sign up and become a member!