Quote:
Originally Posted by bln
The SR-200s didn't come with bowls. The pads with slits you're referring to are Joe Grado's original flats, essentially identical to Todd's.
whoa. but i have...hold on i'll just take a pic.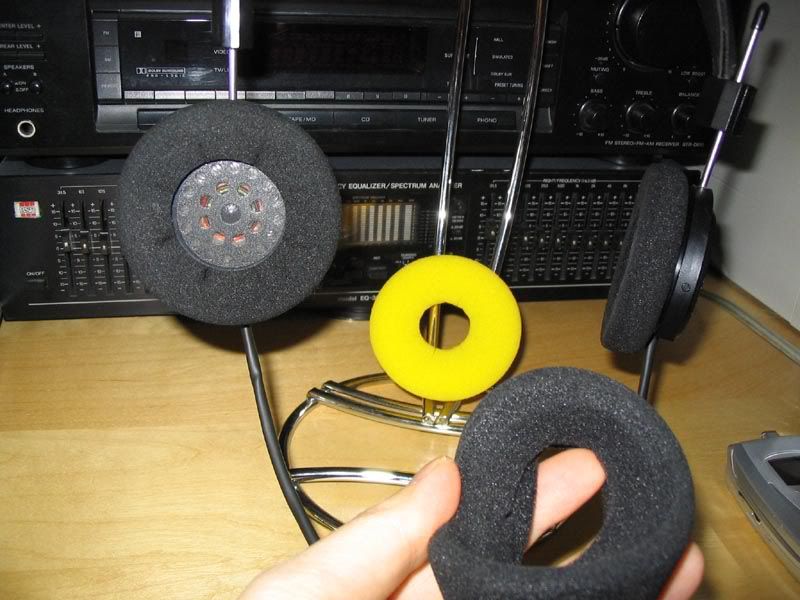 This one shows the radial cuts in the bowl pads - hope it shows. the flats are on the SR200 right now. the VWAPs are the yeller ones of course.
And just to show you - below the flats and bowls are both on the side so you can see one is fatter than the other - but BOTH have radial cuts in them. Interesting Joe Grado predicament, no?