Hi audiophile enthusiasts,
Today we have one of the most beautiful headphones that was created.
Pictures will not do justices to these leather skin beauties !
In person is the only way to make sense of the sheer brilliance's of its glamour ! It will make you ooze all over the place.
The headphone I'm talking about is the Audio-Technica ATH-L3000 'aka' 'Leatherhead' 
Introducing:  Audio-Technica ATH-L3000
Released: November 21, 2003
Unit Manufactured: 500 units (450 Brown?, 50 Green?)
Generation: 8th
Driver: 53mm, super high class OFC - 8 N bobbin rolled voice coil
Sensitivity: 104db
Frequency: 5 to 45,000 Hz
Mass: 380g
Impedance: 48u
Frame: Closed Back, Dynamic type 
Released date Price tag: $2,500.00
The brown leather ear cups, leather headbands, leather ear wings is stunning. With its soft leather black pads.
Putting your ears on these leather pads and touching the soft, moist leather is unreal.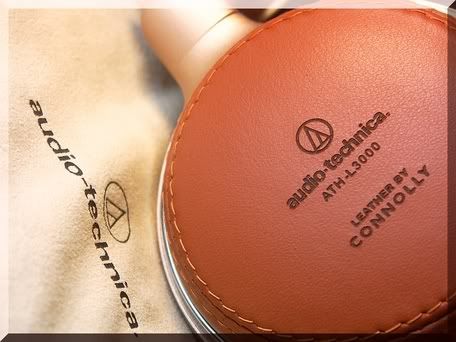 Beautifully Stitch
The L3000 was Audio Techinca high end headphones that was suppose to compete with the Legendary MDR-R10 and others.
Audio-Technica ATH-L3000 Sound:  Bass Kings? Maybe? Wait Yes! Second that to 'maybe' again? The old methods of burn-in to get the true feel of the headphones is very real with these headphones! Some say you need about 250 hours of burn in. Others said 500 hours! Once you reach that many hours with this headphone it becomes a musical mastermind and this is where legends belong!
This headphone has recess highs, recess mids and very strong mid bass to upper bass. This is the indication why people consider this Bass-king headphones! With more burn-ins these becomes untouchable in the bass regions to untold legends. That's only a rumor mind you.
Sound-stage is small, not much depth, image is great. 
With all that bass talk these headphones sounds surprisingly real and natural. Yes it is somewhat hard to believe.
And one last time to stress on the bass, it seems the headphones needs untold amount of hours of burn-in to be a god in the bass department. This is one of those headphones that can reach that status !
These headphones are not analytical almost the opposite. And the resolution is somewhat weak. This headphone was not design to be an HD800. 
These are musical headphones that makes you move your head like a crazy person. Tapping your feet like you have a very bad habit and move your body like you are possess by a demon. This is what this headphone was design for. Some people don't like that style and wants more analytical style that can study the tracks they are listening to, so for that reason these headphones are hated and despise and dismiss. 
Overall, Are these for everyone? No and Yes. 
Audio-Technica ATH-L3000 design: Really? have you not seen the pictures yet? If not, built perfect, tight grip, a little warm on the ears, soft to the touch, very comfy, long listening, no problems. 
Limited edition version! 
Audio-Technica ATH-L3000G --- (GREEN) The hardest to ever own !
Who ever owns the green should win a prize! 
Brown Vs Green !!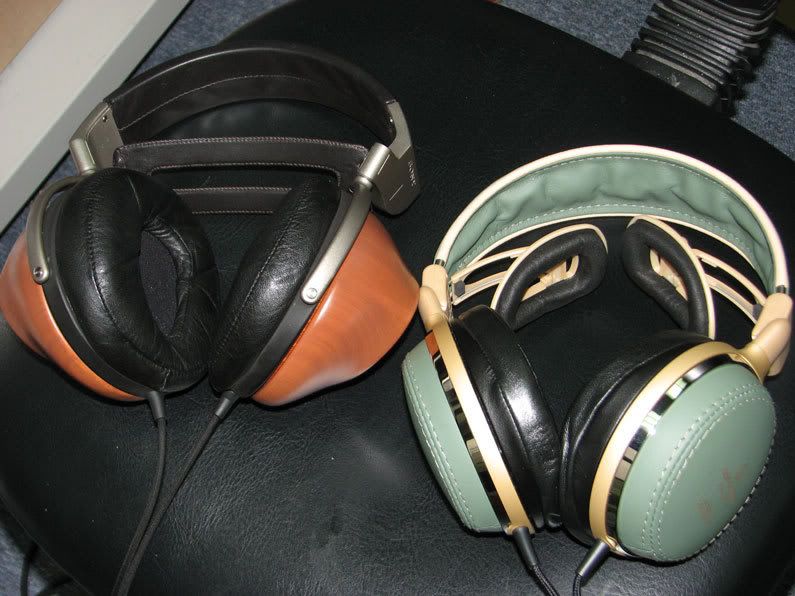 2 LEGENDS !! I want both you are saying right now! 
The green version is too good to own.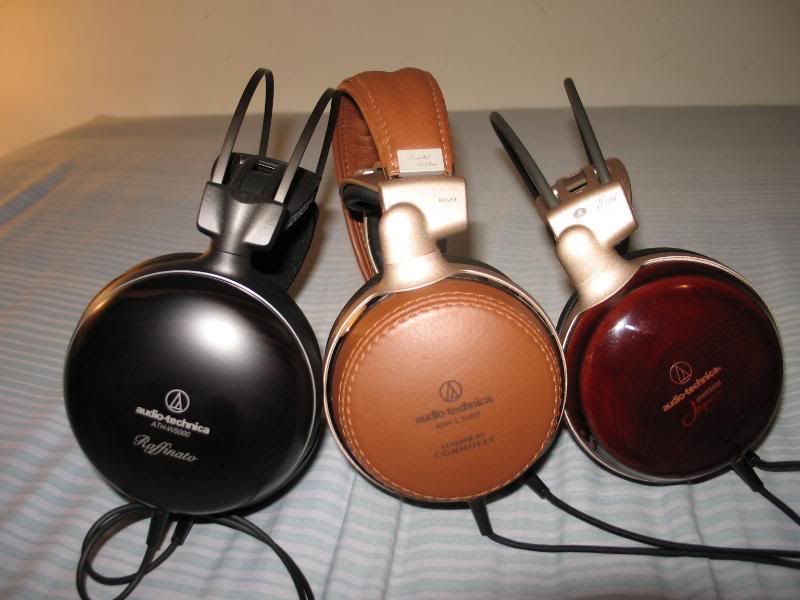 And here we see the legend with its brothers and sisters.
-Feel free to express and discuss your experience with these headphones at the comment section. 
(I do not own the pictures above. Only intent to use as for educational benefit) 
Edited by protoss - Today at 1:55 am