Sigh, this is all turning into Guitar Gear recently, isn't it? Here's another! I'm not even going to bother updating the Curse post for this, it's sooooo not Headphone related now!
I even admit to going to a guitar-related GAS minimeet this weekend! After that I was rarin' to sink my hands into this new Slothead that was coming today. So I headed home, picked it up, and...huh?
A TAYLOR.
Ah, yer such a jokester! Thank goodness this was in there!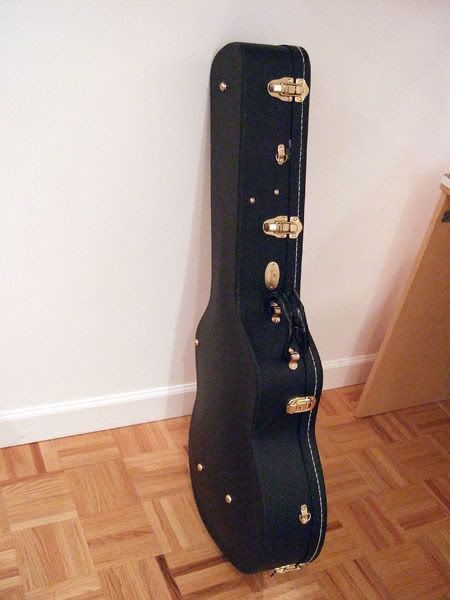 So what was in the case? A Taylor? Nooo! THIS 'burst!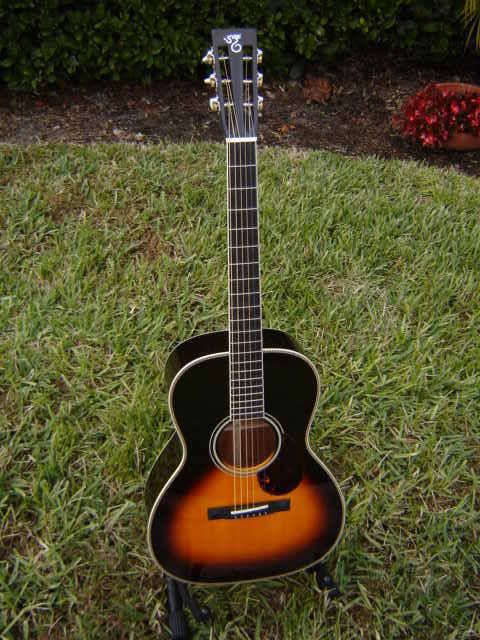 Yep, the
Santa Cruz H 13 Fret Model!
It's basically kinda like a Gibson Nick Lucas - has an 00 size shape, but a Dread depth. Totally shows too - it was plumbing some serious deep waters that my Guild F30 never wades into, but stayed nice and delicate on top, not midrangey at all, even for a 'hog.
The top is a dang nice Sitka top, and for you "grain lines per inch" folks, here's a closeup - have a count!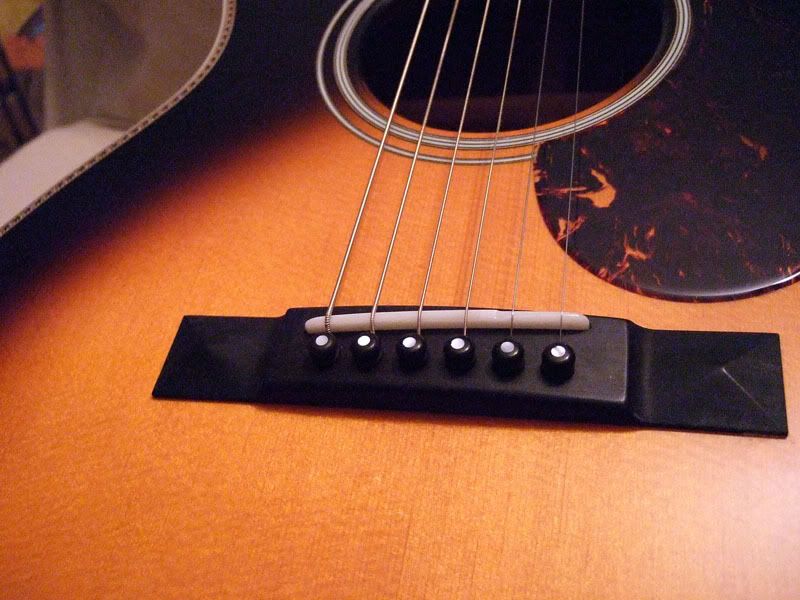 In contrast, check out the top of my '68 Guild F30, which is more OM-shaped and depthed - methinks that's pretty tight Adi on top -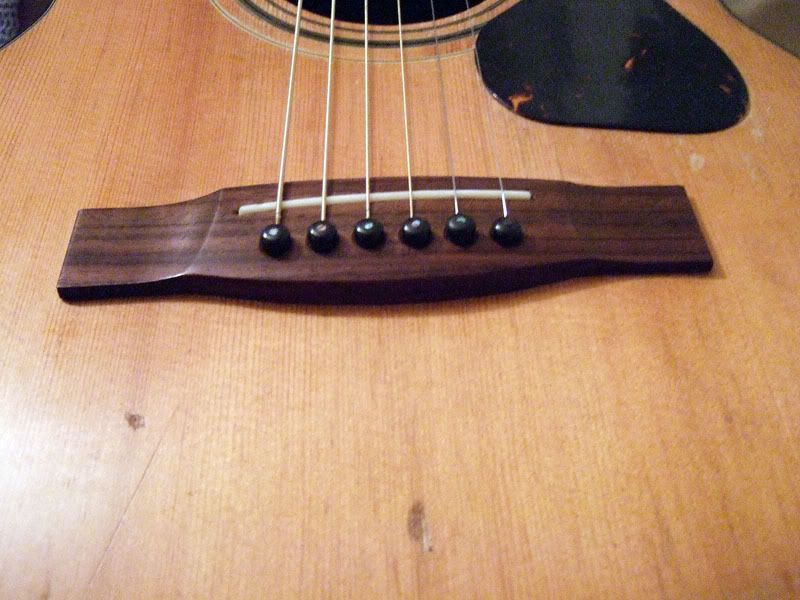 Uh, yeah. Mojo. This H 13 only wishes it can have that kinda mojo as time goes by - that's a sign of some serious usage in my opinion, which can only be good for this guy. But it has a great start in life, sounds very nice, but I'm going to have to replace the Elixir lights on here first before I start categorizing its sound for good.