I've been testing this Bluetooth headset for 6 months now, it's time to make a feedback in due form of the Sony DR-BTN200!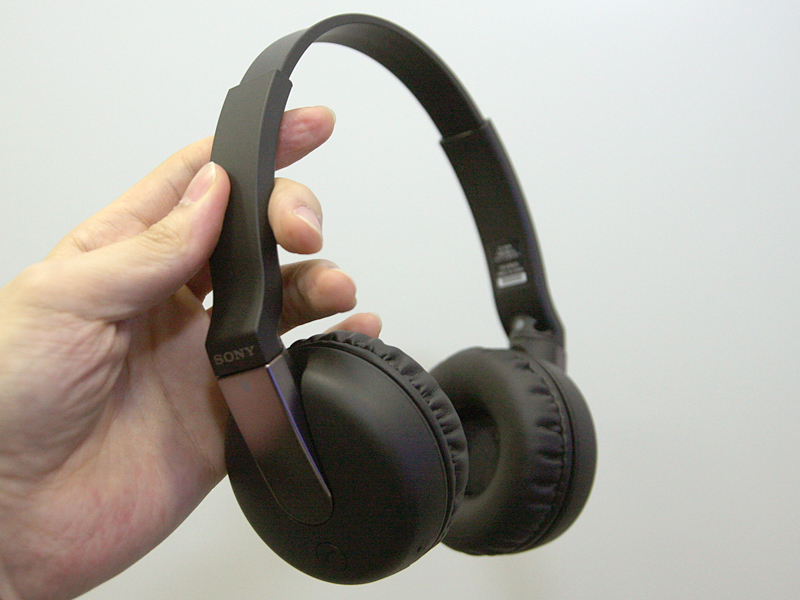 Obviously when buying Sony, quality is expected, and i wasn't disappointed: flawless finish, solid, the buttons give an impression of strength. 

What attracted me to this purchase is mainly bluetooth (goodbye wires) and the NFC! I've bought the Nexus 5 and I wanted to use this connectivity. How easy: just press the phone on the left atrium and it connects, nothing to do, no pin,... Joy! 

I paired without any problems with my nexus 5, my Nexus 7, my iPad 2 and my wife's iPhone 4S. It is very poorly supported by the integrated bluetooth module on my Asus motherboard, it cuts permanently. I tend to put the BT module in question rather than the headset. 

I use it mainly for listening to 128k MP3s and podcasts, so it has not been pushed to its limits in terms of acoustics, thus I can not tell you if it works with demanding sources. Besides, I reproach him for not managing APTX. 

For my two main uses it proved flawless: the 30 mm neodymium diaphragms play the bass with extraordinary depth and dynamism, whatever songs is played. The sound is crisp and clear, the frequency range is wide (20 to 20,000 Hz), you can increase the volume without losing any sound detail. 

The DR-BTN200 can also serve as a hands-free kit with its built-in microphone. If the reception quality is very good, the interlocutors are hearing pretty badly. I was forced several times to resume the conversation on the phone. 

Among the advantages I also mention that the autonomy is impressive, nearly 40 hours listening. I've reloaded very little time. Charging is with the supplied USB cable, you just need a PC at range. 

To every good thing its drawback: I wear glasses and after a half hour it hurts my ears because of my branches. The pressure exerted by the headband provides good stability, but press too much at the same time ... The discomfort is sometimes enough to stop listening to music. 

Moreover even if it displays a record autonomy it only embarks bluetooth 3.0, I would rather have liked the 4.0. 

Conclusion: I am very happy for my daily use but in small doses, I lack essentials such as support for the APTX and Bluetooth 4.0. For 80 € I still find that it's a great product and I recommend it!