This Classified is Closed
For Sale:
ClassD Audio SDS254 Amplifier with Upgrades
Will Ship To: USA

For Sale ClassD Audio SDS254 Amplifier With Upgrades 
125 watts @ 8ohm or 250 watts @4 ohm.  Adjustable Gain has proved very useful.

http://classdaudio.com/amplifier-kits/sds-254-kit.html

I cant believe I am selling this cause it sounds fantastic, I am one of the biggest fan boys of this amp around. But the DIY bug strikes again, building a much more expensive DIY amp. 
I built this DIY kit several years ago using premium parts and then upgraded it to 60k capacitance with Panasonic TSHA caps, these caps are hard to find. The cap upgrade took the unit to a whole another level in dynamics and micro resolution. Im almost certain you could never achieve this level of sonics for so little money. There is a very long list of happy campers in this 100+ page thread. Wired for single ended RCA's, but can switched to balanced with jumper setting.     
http://www.audiocircle.com/index.php?topic=76400.0

Many extras……..   $200+ in upgraded parts

Power Supply Upgraded to Panasonic TSHA 10k uF Capacitors Total 60k uF Capacitance 
CMC- Red Copper Binding Posts
CMC- Nickel free gold RCA
Furutech- Gold IEC W/Fuse Holder
Create Audio Nano Fuse
Wiring- High Purity Solid Core Copper
On Off Rocker Switch
Custom Wood Case

Asking $350 + shipping   Paypal please add 3%    Auditions more than welcome if near Austin Tx


SDS-254 Class D Audio Kit with Large Power Supply, AnTek 400VA Transformer, Molex Connectors for external LED's, power switch, and gain controls. High Quality Conductive Plastic Element External Gain Controls also included. Our new Super D Series audio power amplifiers are built on the highly acclaimed reputation of our CDA series amps. Our goal was to keep the excellent sonic qualities while adding a state-of -the art balanced input stage (also accepts standard single ended input) and external adjustable gain controls. We've also added a better cooling system, Molex connectors for external LED's, power switch, and gain controls (included). The balanced input stage is one of the finest available and normally only found on very expensive high-end equipment. When using single ended inputs, you can change a jumper to select inverted or non-inverted input as well... useful in some instances. The gain controls included with this kit feature a conductive plastic element for ultra low noise. Our Super D Series amps provide more life-like imaging and sound stage, along with the beautiful smooth tube-like sound we're known for. These amps are powerful, clean, quiet , and transparent. Specifications: • Output: 250 X 2 - 4 Ohm, 125 X 2 - 8 Ohm • Bridged Output: 500W X 1 - Bridged 8 Ohm (Full Bridge) • THD+N, 1W - 1KHz: Better than .02% • Dynamic Range: 101 db • Efficiency: Over 90% • Required Power Supply: +/- 40 Volts DC to +/- 50 Volts DC Accepts Balanced or Single Ended inputs at up to 18 volts. More specs coming soon.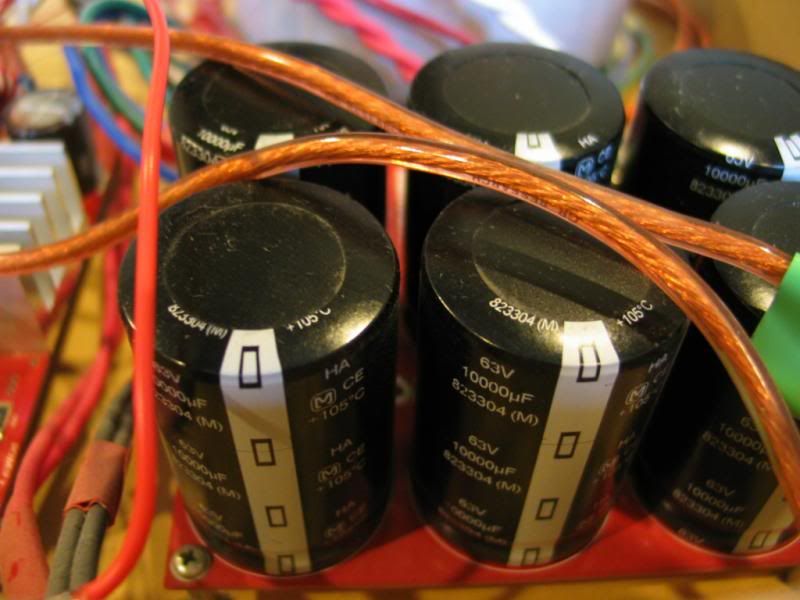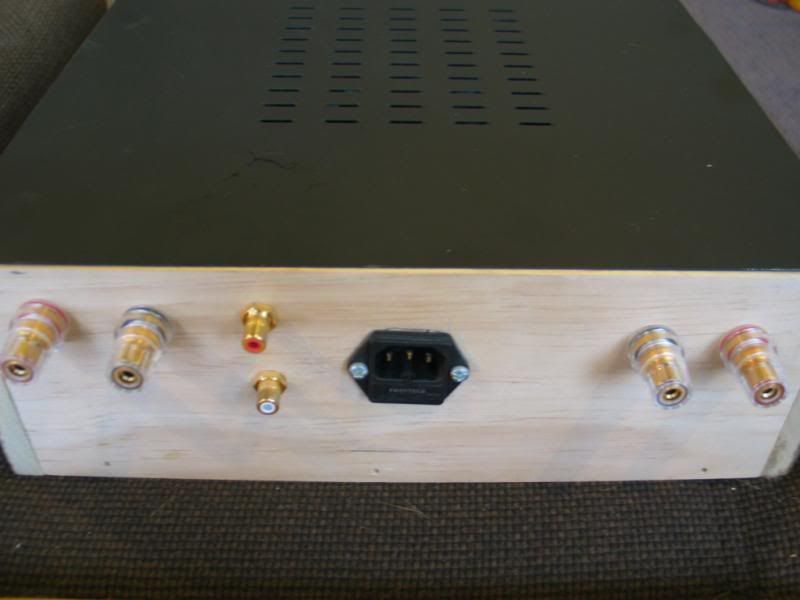 Edited by nick77 - 5/11/14 at 2:40am