For Sale or Trade:
<SOLD> FINAL AUDIO DESIGN MURAMASA VIII
Will Ship To: Anywhere

SOLD thank you very much
Although they have decided not to sale this product due to various reason, this is one of the 5 prototype directly from Final Audio, this is the one they show people in Fujiya Avic Headphone Fest sometime ago. As I notice Jaben Network Singapore/ DMA HK/ and Final Audio them self own one of the prototype each, another one goes to the hands of a collector in USA and this is the last and only one available in market today. As a serious headphone collector I didn't even think when I buy it. However, I just have so many other headphone and have not much time play with it, therefore, i put it on for sale. I have no idea how to set a price for this priceless headphone, that is why I set the price as Final Audio did (around 8000usd) said in FAD homepage and head-fi forum. THE HEADPHONE COME WITH FINAL AUDIO PROTOTYPE HEADPHONE STAND FOR MURAMASA VIII & ORIGINAL BOX (BLACK METAL HARDCASE) 
Review from CNET http://www.cnet.com/uk/news/muramasa-viii-headphones-heavy-in-weight-price/
headfi forum page people discussing about the MURAMASA: http://www.head-fi.org/t/598427/final-audio-design-muramasa-viii
Pros: When it comes to trible, muramasa's silky smooth treble is one of the best if not the best in the world in my opinion
Cons: little sound stage compare to other open back headphone like the HD800/ 850g is too damn heavy
For sound quality i will rate it high compare to my other high end end game headphone like my SR009/R10/HD800 and more, lets be clear on this the MURAMASA VIII is not better than the SR009 nor R10 (bass light ver) in my opinion. However the mid and treble response and extension of the MURAMASA is where the points goes. Its silky smooth treble reminds me of Audio Technica house sound. But defiantly better treble response than ATH L3000 or W3000ANV where i own them both. It have a bright tendency in my tease, mid-range is awesome but not as perfect as SR009, however the MURAMASA lack of bass quantity but deep bass extension (quality) is present in R10. But if you expect a super large soundstage then you better go get a AKG K1000 rather than any other headphone.This headphone come with a detachable 7N Cable terminated in 3pin balanced XLR (this is the original cable from Final audio) a 3pin XLR to 6.3 converter cable by Oyaide is also included in this sale for customer who dont have a balance amp. THE SETUP I USED TO PLAY WITH IT IS LUXMAN D08 SACD PLAYER -> LUXMAN P700U -> MURAMASA VIII 
I have STAX SR009 with KGSSHV amp and SONY R10(Bass Light) / Forstex TH900 / Audio Technica L3000/ AKG K1000/ Airbow modded HD800 / with Luxman P700U amp doing AB comparison and what i can say is it all have it own advantage against each other and they are all good headphone. 
Also worth to mention is this headphone weights 850g and is uncomfortable when you ware it for longer period of time.
Item located in tokyo now.
Only Paypal excepted. I will be happy to trade for Sennheiser HE90 or Sony Qualia 010
Buyer will need to pay for paypal charges and postage. 
NOTICE THE PHOTO BELOW MIGHT WELL BE THE SAME MURAMASA VIII THAT I AM SELLING XD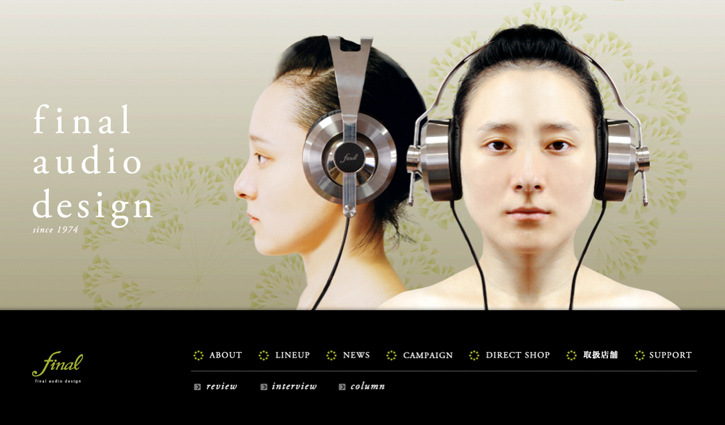 ファイナルオーディオデザイン初めてのヘッドホンはステンレス削り出し。高域用のツイーターをネットワーク回路を介さず40mmドライバーユニットに追加した2ウエイ。大きく、重く、高価。しかし、それは今までの経験や、想像を超える製品を作るために必要な事でした。MURAMASAから新しい音楽体験が始まります。元々は「ライブの緊張感ある空気をも再現するステンレス削り出し筐体のヘッドホン」というキャッチコピーで2012年末から販売されてる筈だが。ファイナルオーディオデザイン公式の回答は諸事情により、村正は海外の取扱店へのサンプル出荷のみとし、国内外の一般のお客様への発売は中止になりました。噂によると海外の取扱店に出荷された村正はたったの5体だけです、いまご覧になるのはそのなかの一体でございます。こんな名機を手に入れるチャンスは滅多にございませんので、欲しい方は是非検討してください。
Edited by elton7033 - 6/16/14 at 9:47am