Hi All my head Fi friends
Please share your low End to high end DAP opinion , impression and appreciation here .
In between 3 years are so many low end to high end DAP from all over the world coming to serve portable audiophile Sound Quality fans .
I would like to make this thread , that all Head Fi Friends can share to each other their experience here .
Maybe we can help each other which DAP is the right one for us
Sometimes so confuse from so many new DAPs on the market which ones shall we buy , specially for friends who far from The stores live , they can not test the DAPs , like they buy cats in the sacks
I hope all can share their opinion , impression , appreciation and comparison here
Here are my personal DAPs collection
From left to right :
IBasso DX 50 > AK 100 final audio design edition > AK 120 > Sony WM ZX 1 > IBasso Hibino HDP R10 japan version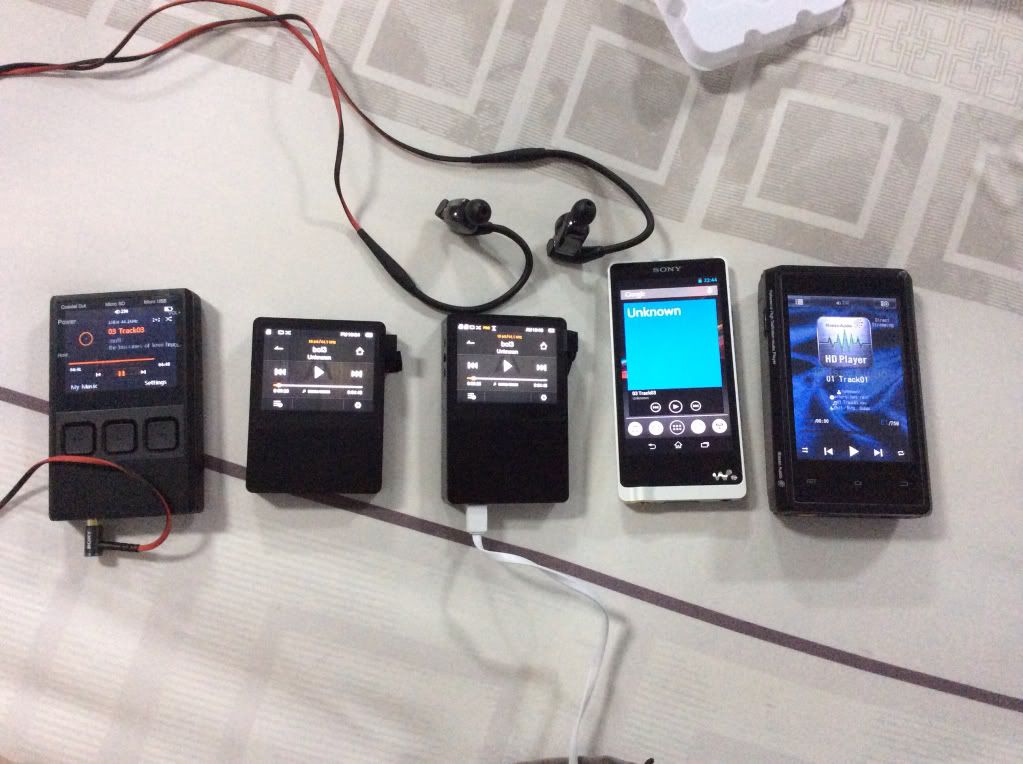 I will share later the comparison between all my DAPs collection