The day kicked off with the Shure SRH1540 press event on the morning, just over the hallway from the Mook festival. Audio Technica launched their new IM series a day earlier, which I missed unfortunately.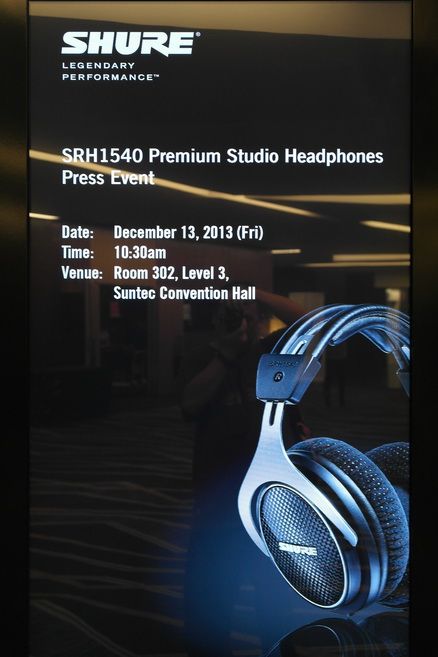 Shure HK sent a few people over for the event.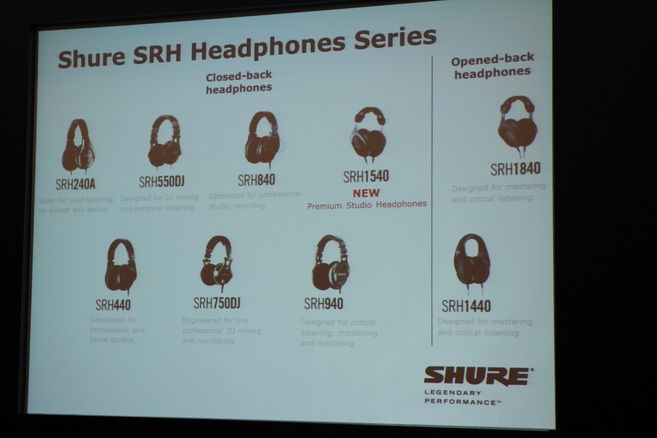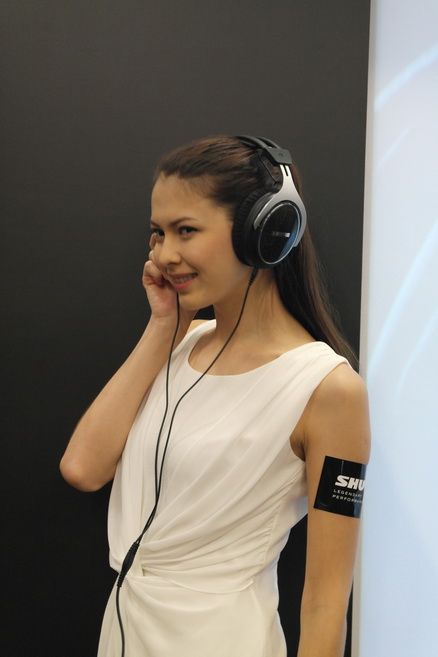 Pretty girl is a must, don't you say?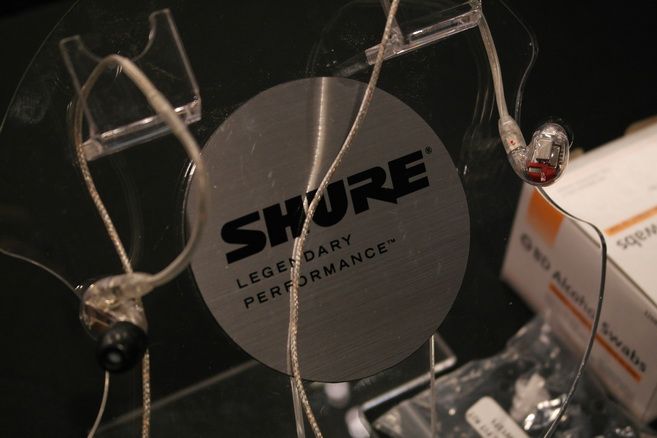 Well, we get to try the SE846 as well.
---
Now to the main event - Mook HeadFest. It is very early in the morning so you won't see that many people from pictures below. The place became much packed in the afternoon.
The first thing I saw on the way in is the banner for NuForce upcoming flagship IEM, which took me by surprise.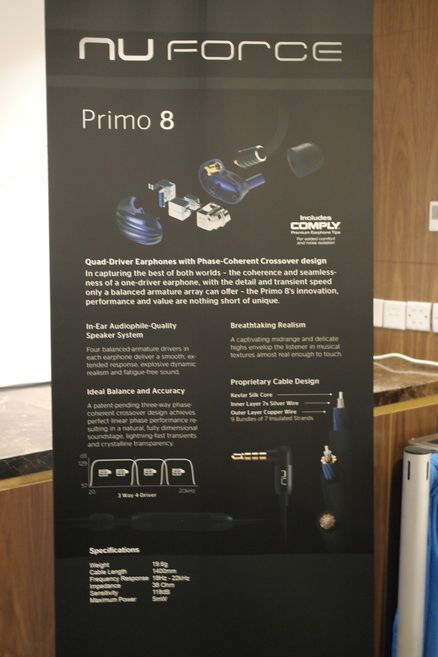 The Primo 8 is rather good sounding actually, but I heard from unconfirmed source that it could be quite expensive. Overall a solid IEM, and could really become a hot item if NuForce prized it right.
As mentioned, it is still very early in the morning so they are not fully setup yet.
Westone. Got to try the W40 the day before and it seems to be pretty similar to the original W4.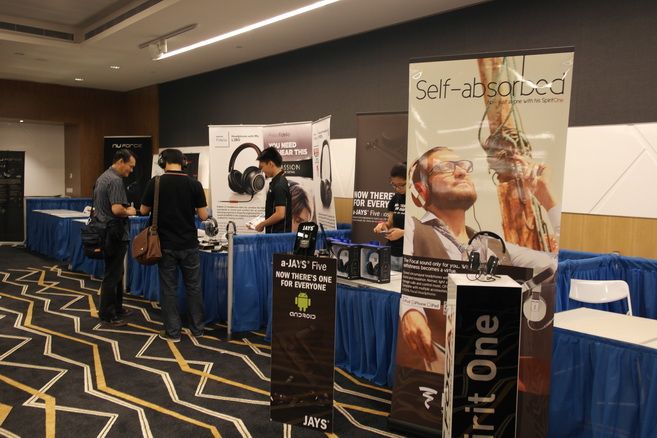 Atomic Floyd
The Singapore local new startup Dita is another surprise for me in the show. Will review it early next year but you guy should really keep an eye on them.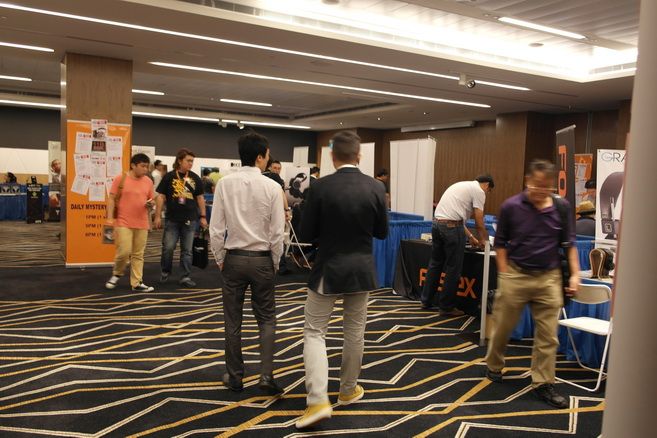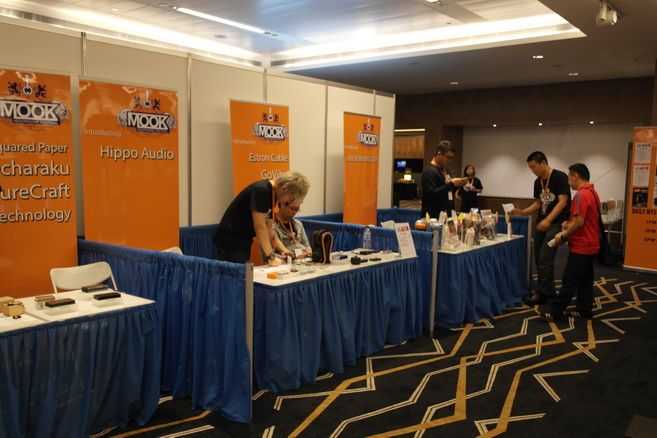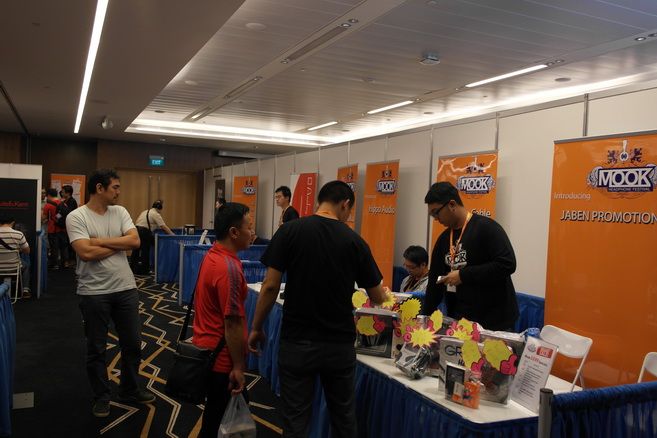 Jaben specialty - bundle deal.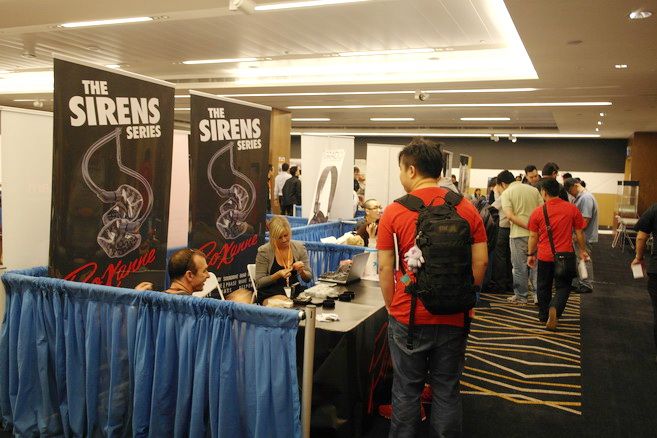 Jerry was kicking back on the morning, enjoying a moment of peace and quiet - not for long though.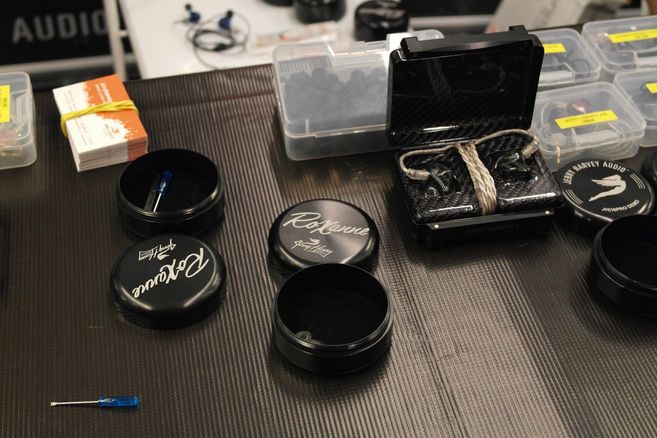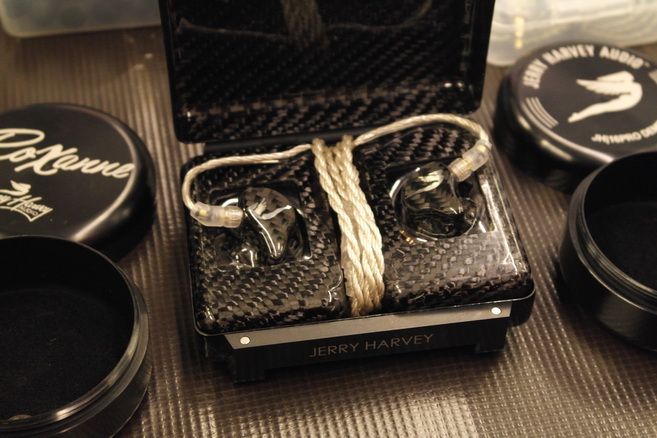 Custom version of Roxanne with the full carbon fiber upgrade option.
Universal version of Roxanne. According to Jerry, the production is helddback by the cable manufacturer.
Wagnus got a lot of attention as well.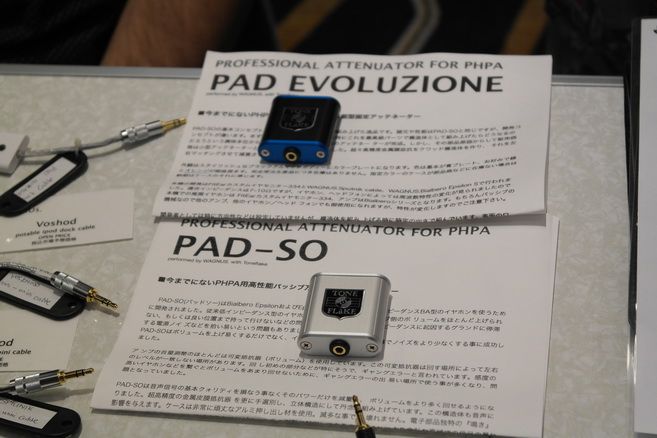 Wait, who is this?
FitEar was popular as always.
Mr. Suyama looked a little lost as he couldn't find some of his demo units (*they pop up a few minutes later)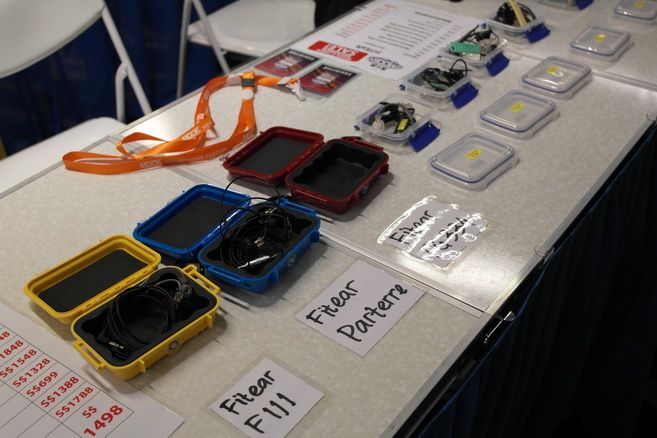 Some of the random stuffs below...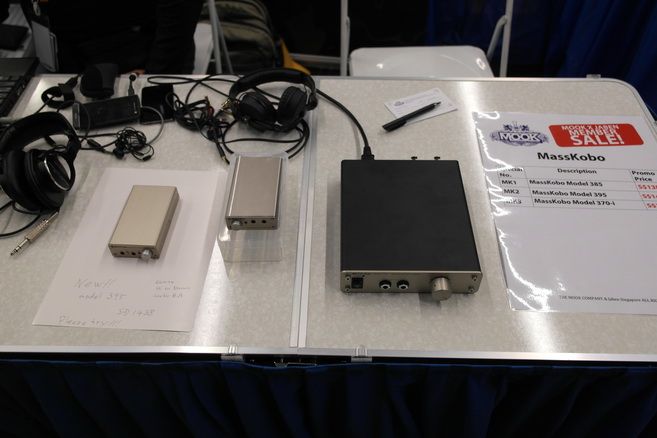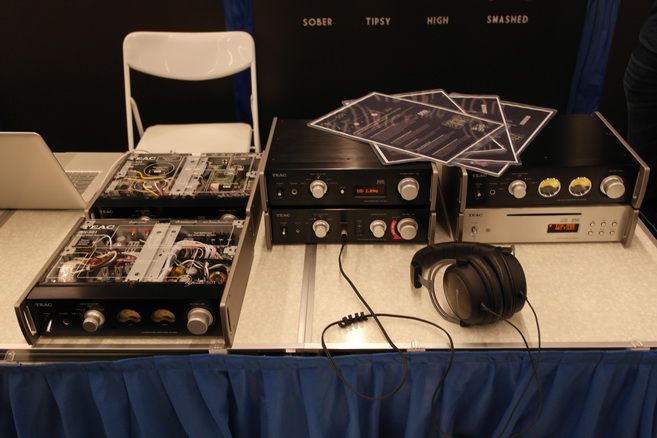 Teac had quite a few gears on the show.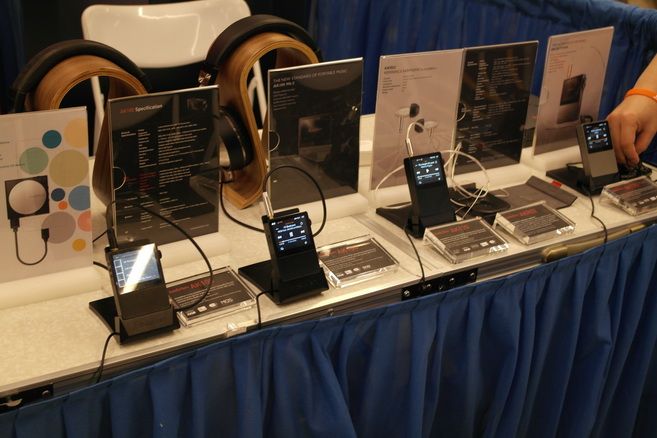 iriver was secretly showing off a new prototype with full touch screen faceplate (instead of half a faceplate like AK100 / AK120) to only a few people. Sorry, didn't take a picture of it.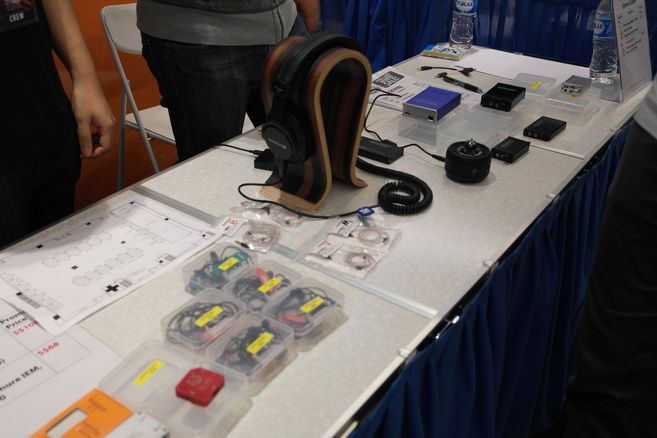 GoVibe.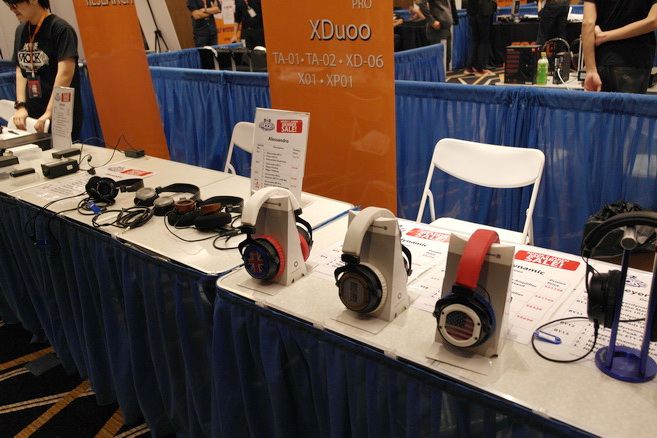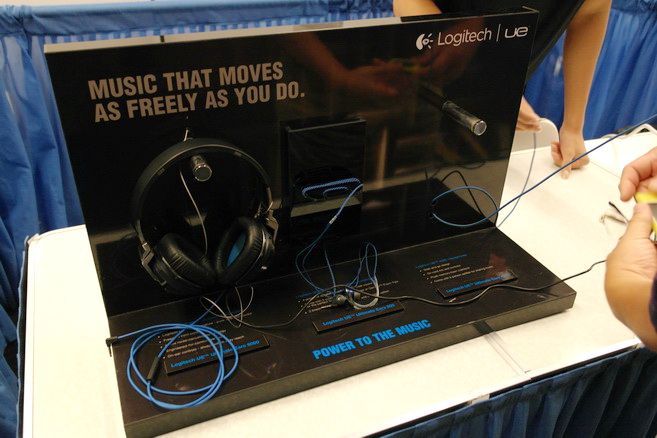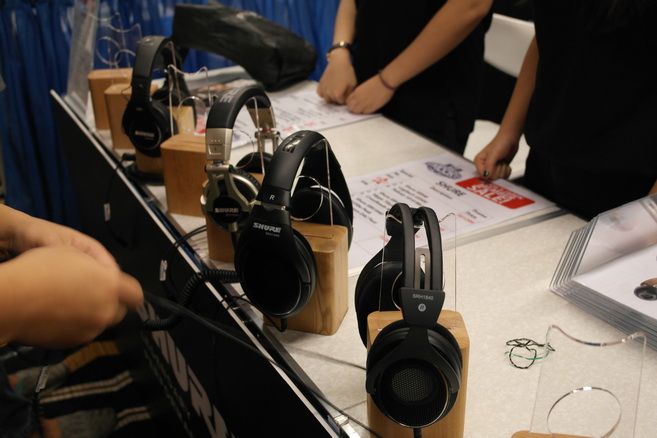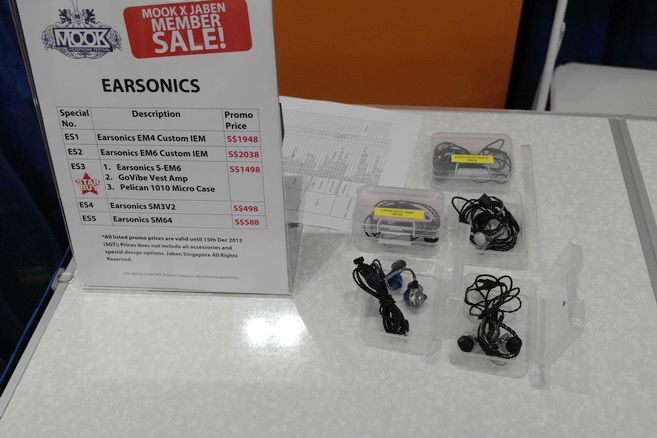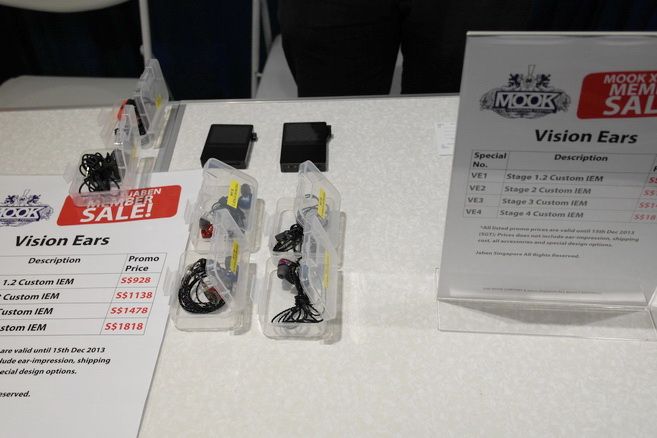 Edited by ClieOS - 12/14/13 at 9:53pm