I have a Logitech Z523 speaker system, and the other day I accidentally tugged on the right speaker's 3.5mm wire causing it to stop making noise, which can be seen here:
If I connect that 3.5mm wire to the PC, the rightspeaker makes no noise at all while the left one does. Instead the right one sits making a buzzing noise, connected or not. Also note that the 3.5mm wire goes from the right speaker to an audio port like my PC, the other cable connects to the subwoofer and also tranfers sound to the left speaker, and of course the amp. So I don't know why the right speaker is making no noise if it clearly gives sound to the left speaker and the amp. Here's a picture of the whole system: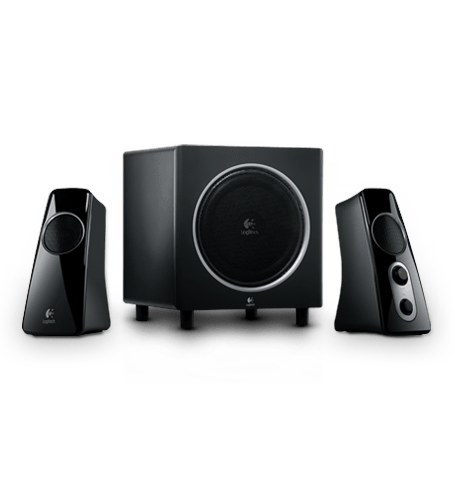 However, if I connect an MP3 player to the port pictured here
then it plays perfectly. 
I tried to open it up but it's difficult since the screws are in a deep hole. Any advice on getting those out? And how I should proceed after with this..
Edited by Dexter M - 9/9/13 at 8:24pm