Day 1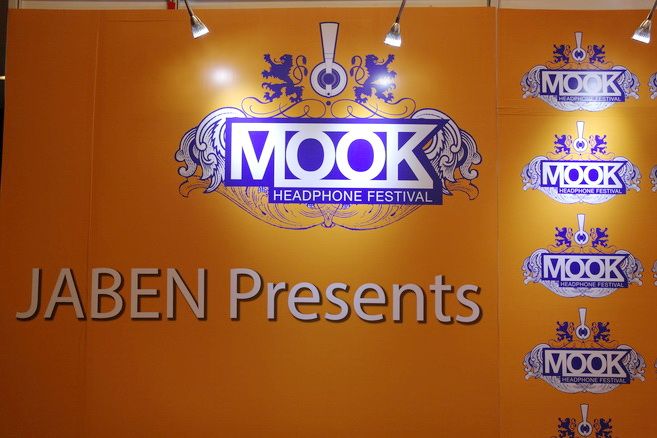 This event is pretty much the first of its kind in the whole South East Asia. Generally speaking, we tend to see individual headphone booth in AV / electronics / computer show rather than being the main focus, and most of them they are limited to big brand names and 'consumer' (*price) friendly models. A big thanks to Uncle Wilson for the press invitation so I can get in early before all the booths were setup. I was there 9 a.m. and the event officially started at 11 p.m.
Suntec Convention Center is huge. The Head-Fest only took a small corner of the whole building. There were actually several different events going on at the same moment.
Turtle Beach, SOL Republic, V-moda, Beat-by-Dr.dre, Pioneer, Bose.
Boomphones, Shure, TDK, Phillips, Monster.
Denon, UE, Fostex, Klipsch, Sony.
Parrot, Sennheiser, Stax, Missed the Grado booth next to Stax in the picture (see below). Also, SMS by 50, and Westone.
PSB and NAD. NAD actually releases a new headphone on the show.
iriver, MASS-Kobo, Elekit, Kojo Technology and VentureCraft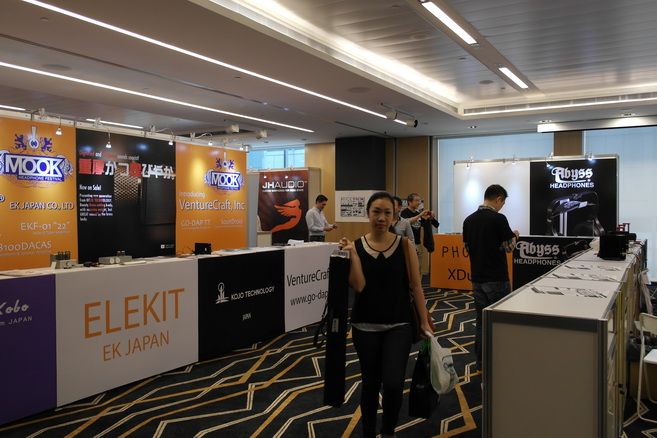 Phonon, Xduoo and Abyss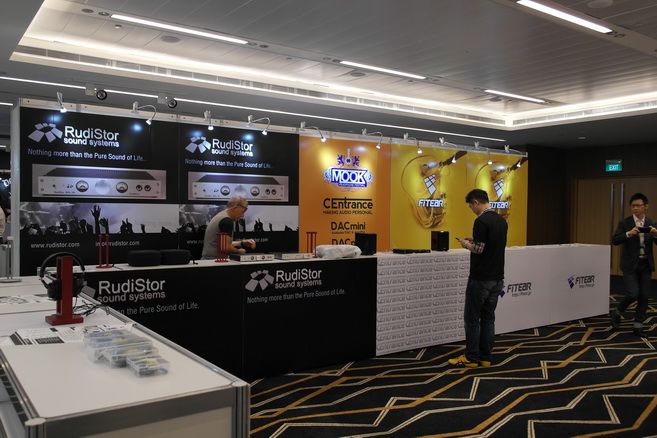 RudiStor, CEntrance, and FitEar.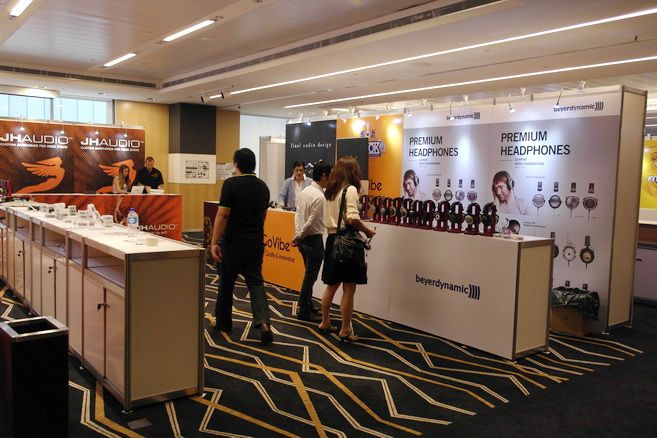 JH Audio, Final Audio Design, GoVibe, beyerdynamic.
Hippo, ACS, Vision Ears (orignally from Compact Monitor), Graham Slee, Fischer Audio, ColorFly,  Alessandro, plus a few mores.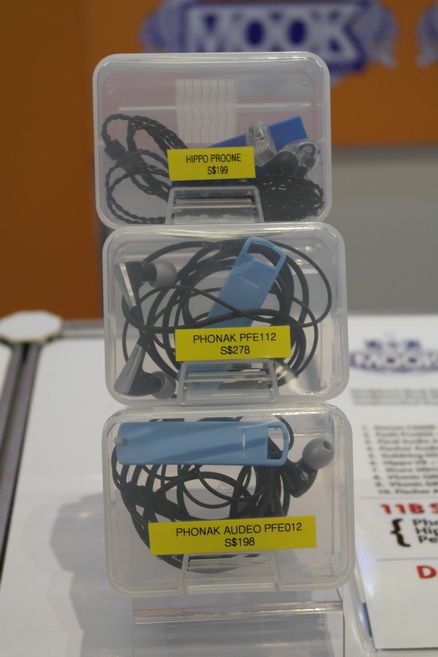 Go-Vibe and Hippo's amps
Still mostly Go-Vibe and Hippo amps. The three boxes on the right are Vision Ears Stage 2, 3 and 4.
Jade-to-go in the mid. Bravo Audio on the right. Some Fischer Audio IEM on the left.
Yamamoto Sound Craft HA-02 and Greham Slee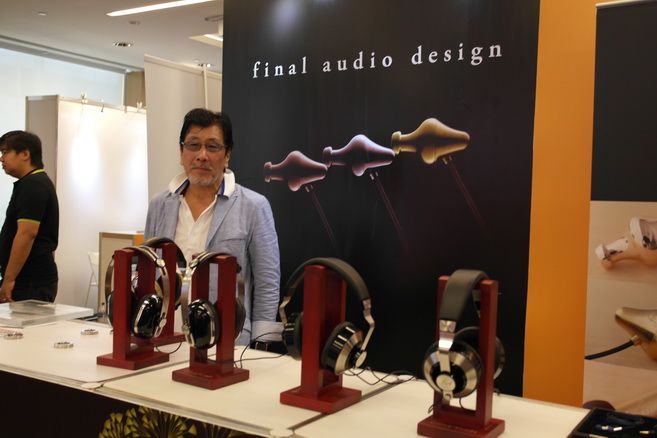 The FAD's boss himself, Mr. Takai, bought a prototype to the show.
This is the new prototype tuned specifically for AK120. I gave it a listen and I am quite impressed, though it is slightly too smooth for my taste.
The Xduoo line-up
Rudi arrived quite early in the morning.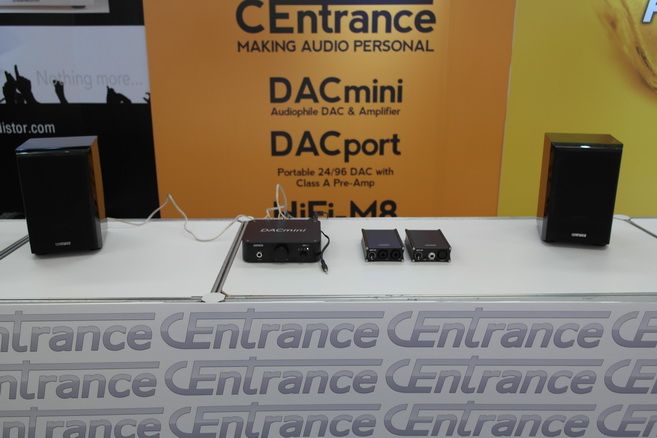 DACmini and M8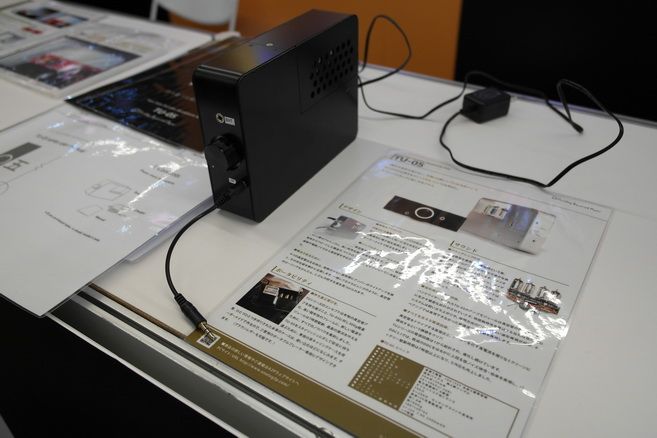 Analog Squared Paper's TU-05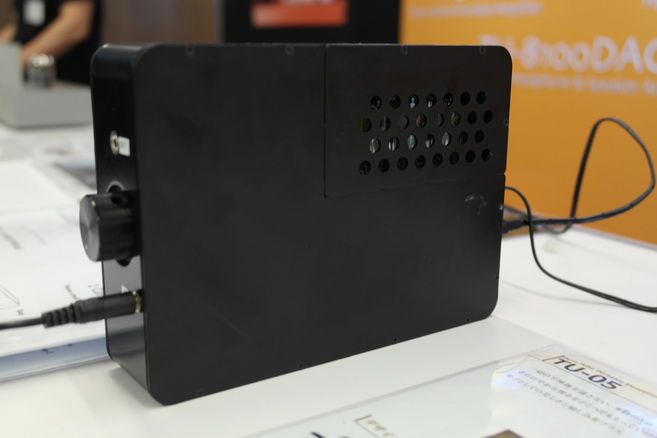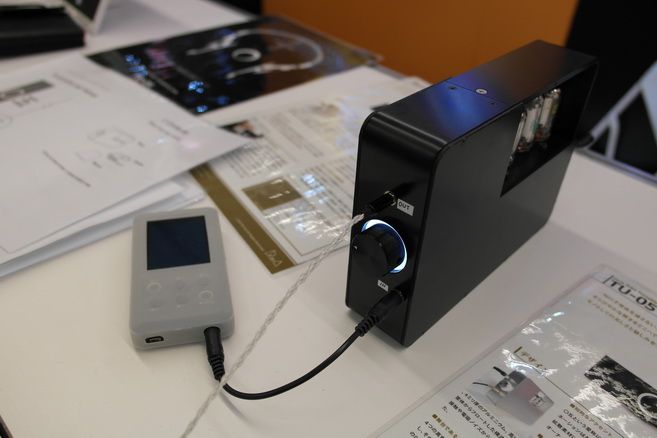 It hisses slightly with IEM, but otherwise great sounding.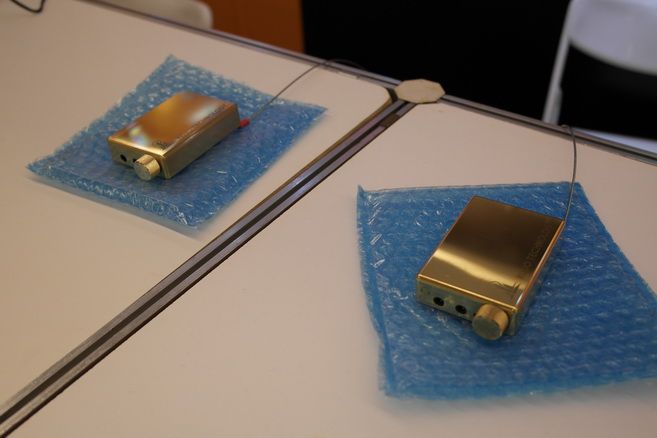 Kojo Technology KM01-BRASS. The casing is CNC'ed from a block of brass and it does weight like a ton. Sound quite good as well though I will never want to carry it around.
VentureCraft Go-DAP TT and SounDroid
Elekit TU-8100
Elekit 22 hybrid tube. We were able to feed an iPhone + CEntrance's HiFi-M8 to it and it drove the MasterClass 2504 speaker very well.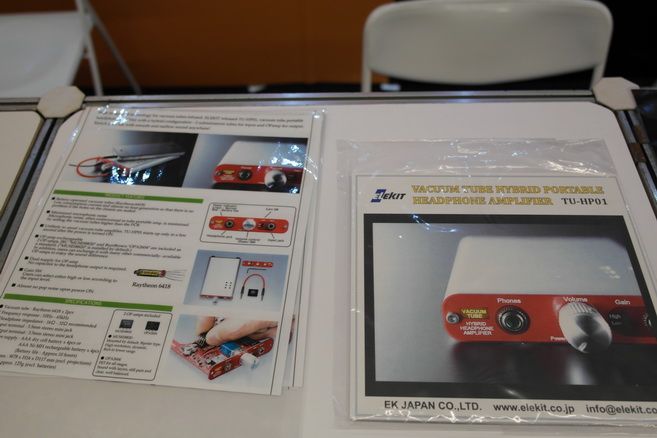 The new TU-HP01 hybrid tube portable amp from Elekit. I have one and will review it later.
MASS-kobo, a company I am not too familiar with
Got a listen to MASS-Kobo's portable amp. A bit hissy as the gain seems to be too high for IEM, but the craftsmanship is out of the world.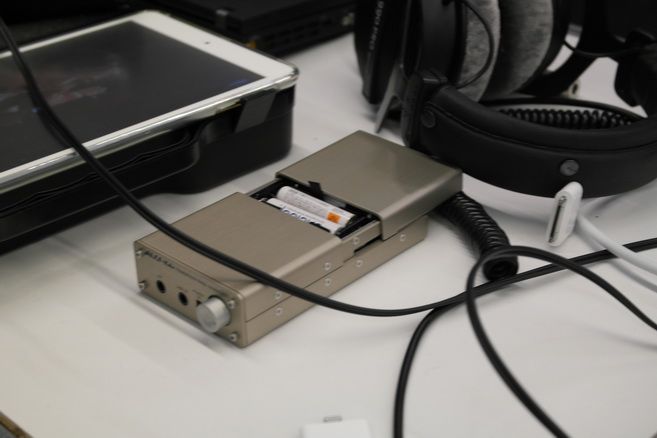 iriver's AK100 and AK120 are both a big hit on the event.
This is one of the only two docks in existence. According to the iriver's guy, the other one is kept in studio.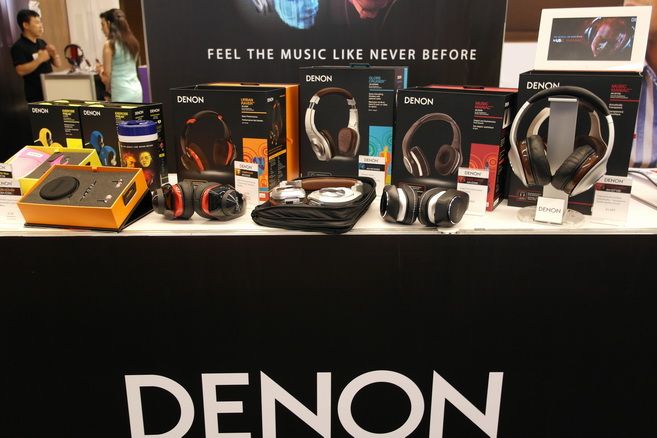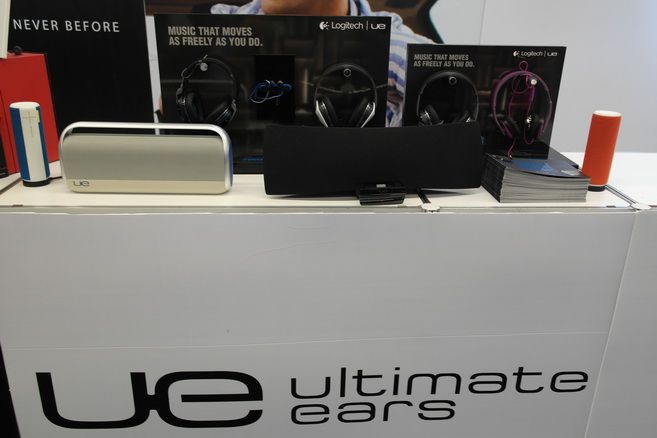 Got to listen to UE900. Surprisingly I find it more in line with W4's sound signature. One of the UE guys actually agrees with me about the sound signature
Listened to the ADV. Quite like it but thought it will have a tough competition with other IEM of the same / lower price range.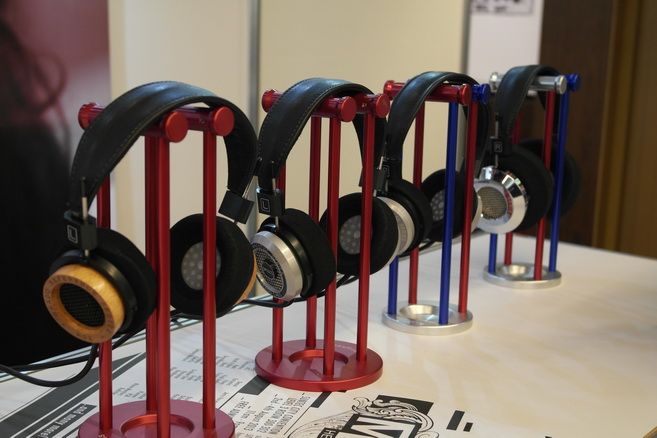 NAD
PSB
Pioneer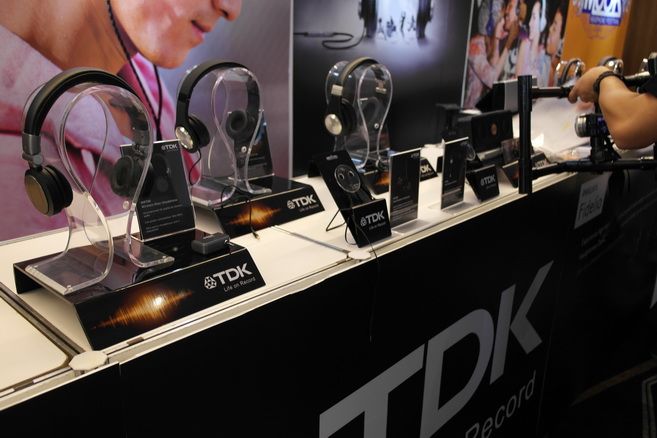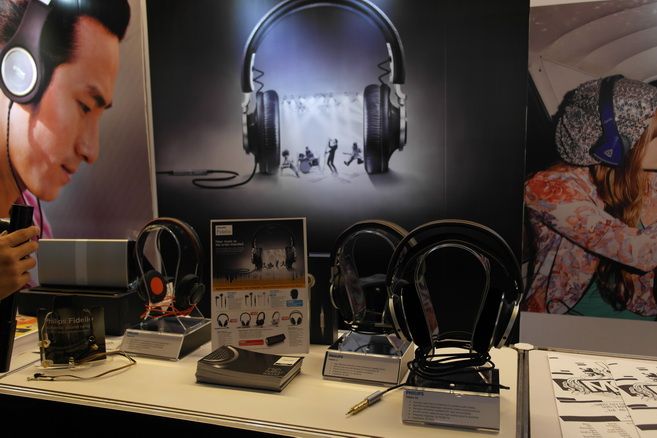 Phillips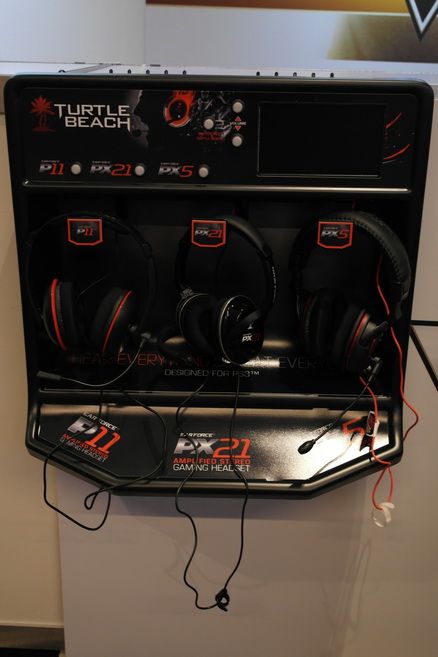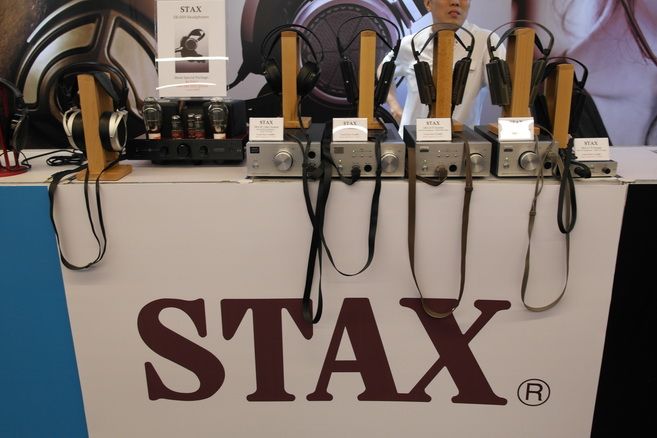 SR-009 sounds absolutely beautiful.
Fostex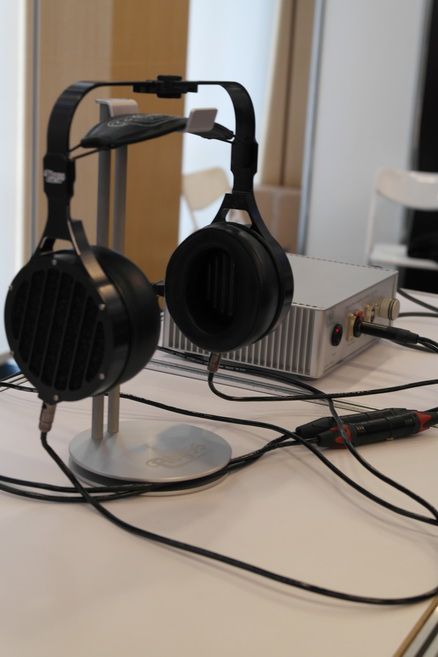 Err... I just don't like its sound. Almost like I am listening to a pair of out-of-phase IEM.
Mr. and Mrs. Suyama from FitEar.
A new prototype, still unnamed.
MH335, 334, and Parterre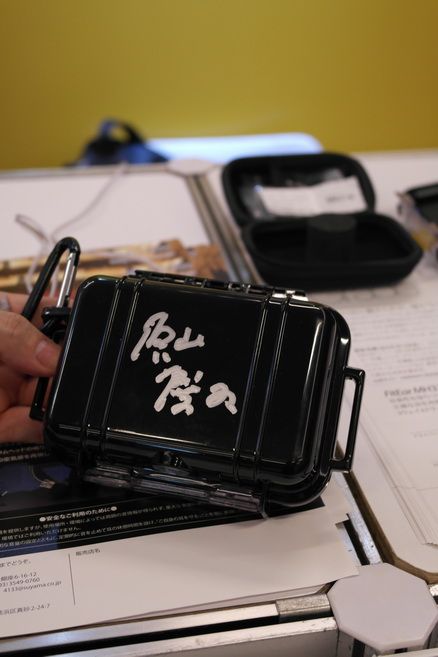 Someone has his case signed by Mr. Suyama.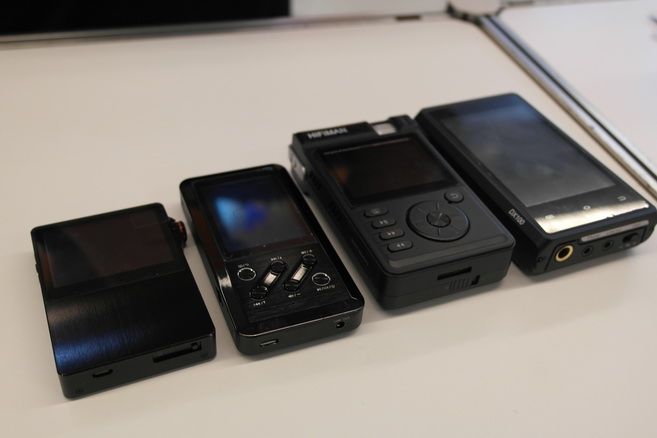 No officially part of the Head-Fest, but a few of us just put out our source and had a photo shot.
Jerry and Corbyn. They arrived 2 a.m. in the morning and didn't get much sleep.
The carbon fiber prototype from JHA. Not just the cse but the whole earpeice is incase in carbon fiber.
---
Day 2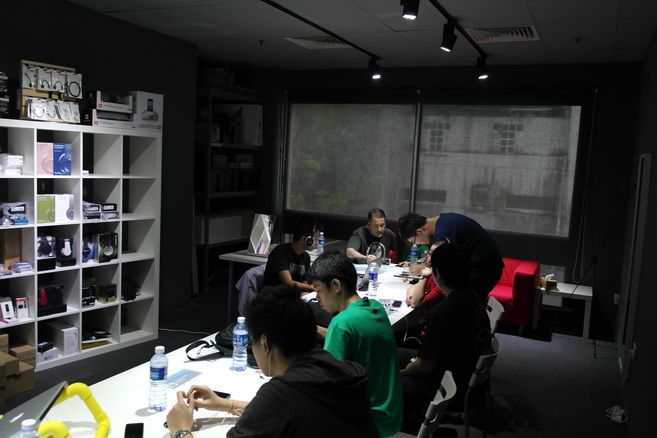 Started the day at the a mini meet @ E1 Personal Audio's store at 2 p.m. with the local forumer and HF'er
Surprisingly some of these guys really like the more vintage stuff.
Listened to AK120 on the first day and again at the mini meet. I think AK120's owner and I both agree that this is quite an impressive DAP and far better than AK100, but it is not on the  HM901's level yet if SQ is the only concern.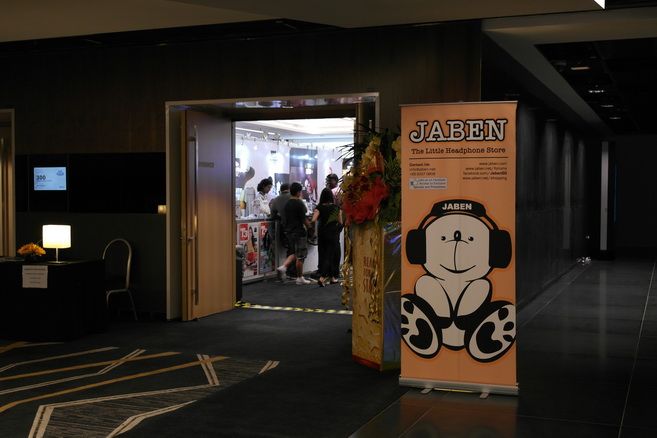 Most of us went to the Head-Fest afterwards.
It was a Saturday so there were more people there, and noisier as well.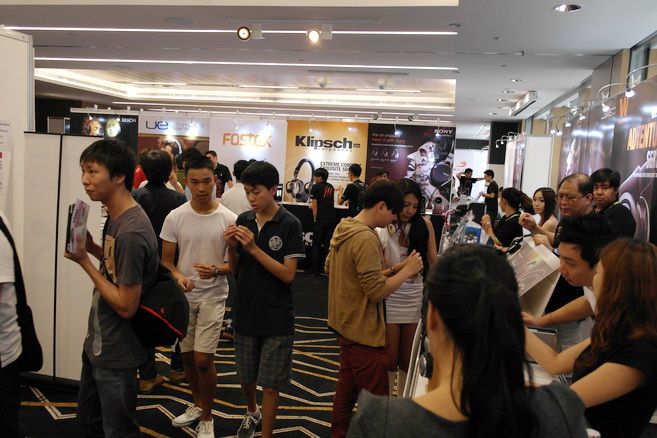 Sony seems to have more stuff in the 2nd days, or maybe I just missed them on the first day.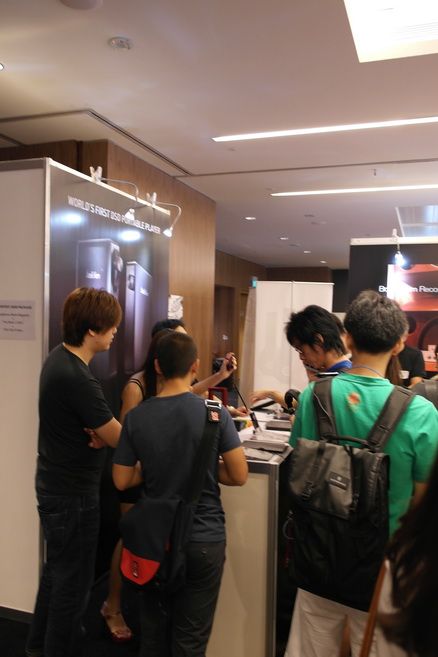 iriver booth was still a hit...
... so was FitEar...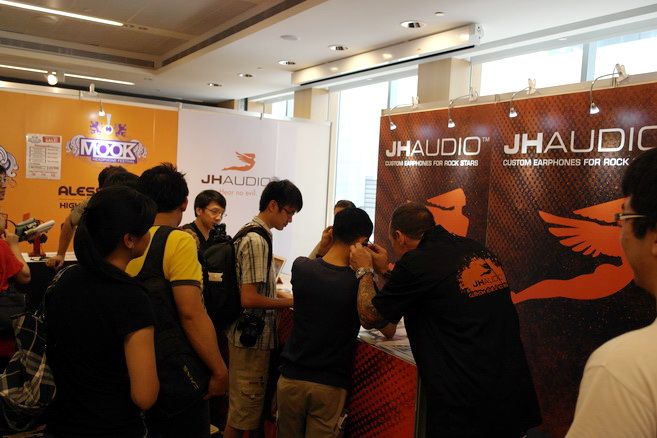 ...and JHA. You really needed to wait in Q to demo them.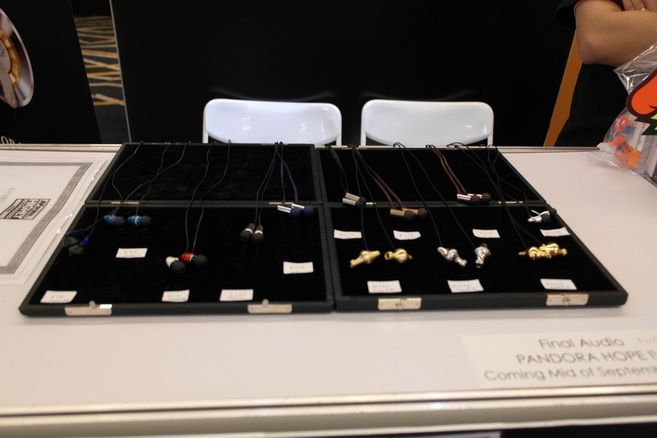 Mr. Takai left after the first day with his prototype, but other models were still around for demo.
A lot of bundle deals...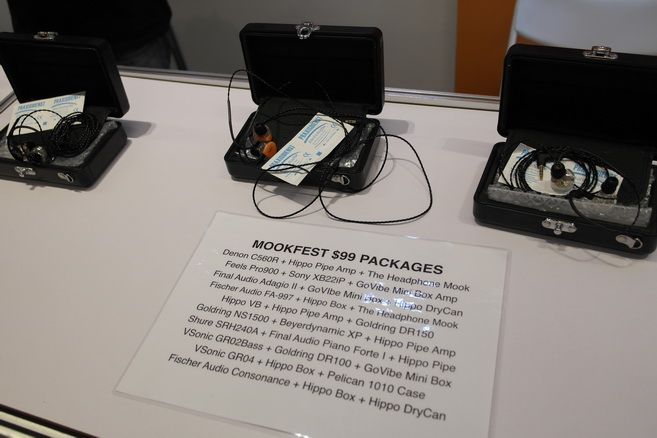 Tried Stage 3 and Stage 4, both are excellent.
---
Day 3
Sunday. Less people than Saturday and quieter as well, much better for auditioning actually.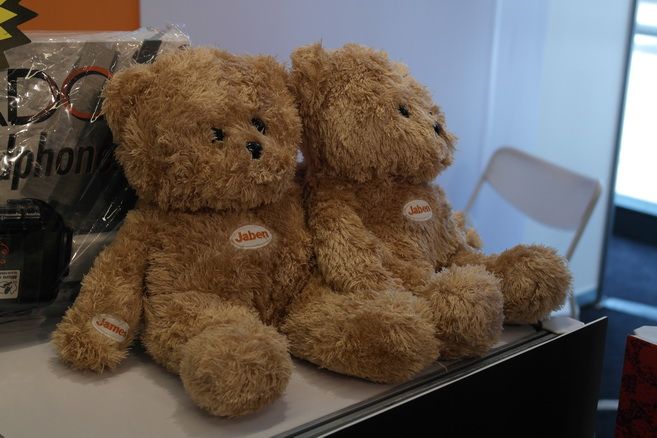 A lot of Jaben's bears today.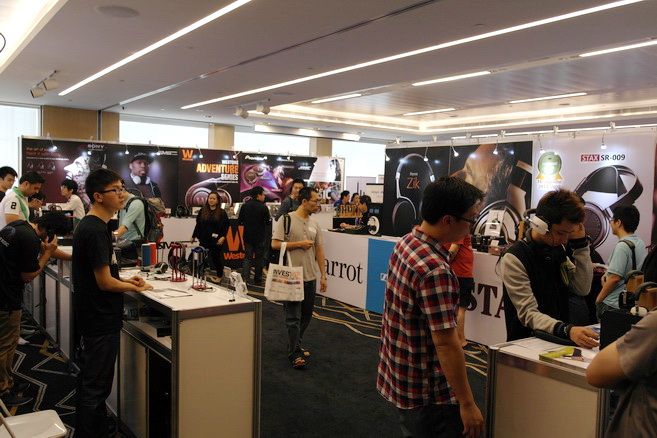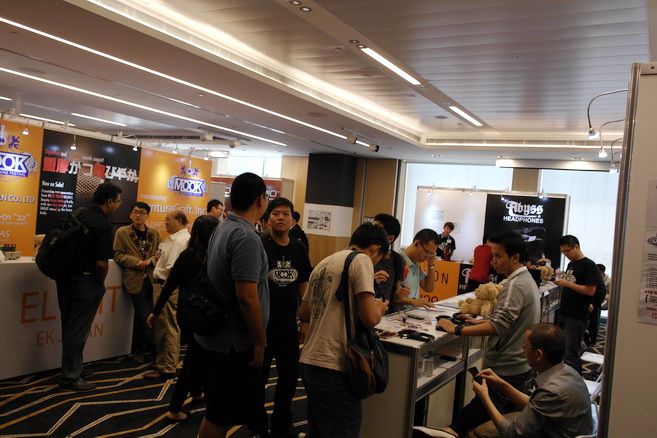 Overall the Head-Fest is quite successful, especially consider this is the first times such an event is hosted in S.E.Asia. Jerry is pretty much the rock star of the show, getting constant request of demo, Q&A and autograph. FitEar has a lot of demo request as well. AK120 is pretty much everywhere.
SR-009 is the first highlight of the show for me, sounding almost perfect in everyway. I am very impressed by the freq-phase JH13 as well, which is very different from my memory of the old JH13. Last but not least - I demo'ed the FitEar's MH335 demo unit with my HM901 (standard amp module) on the first day. I played 'Money' from Head-Fi's Open Your Ears (HDTracks) and got a goosebump almost instantly. I gave SenG a listen and he dropped his jaw (his words, not mine) as well. Mrs. Suyama was in the booth so we recommended her to try the combo too. She listened with the demo unit first, switched to her own custom and pretty much lost her tongue. Mr. Suyama came back to the booth a few minutes later and tried the HM901 on his custom as well. Needless to say he was very impressed too. I think we all agree that HM901 and MH335 are pretty much a match made in heaven.
Edited by ClieOS - 8/5/13 at 8:22pm