Quote:
Originally Posted by
SomeGuyDude
LOL is it weird that I'm proud that I got front-paged? I feel like it's my first moment of being like, a legit audiophile in terms of my opinions being at least somewhat coherent. 
I thought the same about headphones vs IEMs. Even when, years ago, I stuck with cheaper IEMs (Etymotic MC5, Shure SE215, Klipsch S4), I recognized that they weren't as capable as their big siblings, but liked the convenience. When I started buying "real" headphones, a journey that started with the Audio Technica A700 and ended with the Pandora Hope VI, my belief in that was only solidified. 
I haven't dabbled with much by way of dubstep/trance, but what I have heard (and I get my EDM from a British friend who's huge into the scene so I don't mean Skrillex) sounds crazy. I mean like, standing in a rave hall crazy. I still put on hip hop and when I get the songs that make the subs in my car slam, these do the same. Then when it's time for the O Brother Where Art Thou soundtrack, any hint of bass elevation is gone. That's the magic of the quad driver.
My music of choice is metal, as I've said before. These IEMs are as close to being at a live show as I can imagine an IEM being. I started laughing listening to a few tracks because it didn't even make sense how powerful the bass was while still sounding wholly separate from the other instruments. 
Fiio e17? Dude I play these straight out of a Macbook Pro and a Nexus 5. The N5 needs a volume boost but it's got a really quiet sound card. The volume never goes up to 50% on the MB. That e17 will do wonders. 
The main catch is, well, they're IEM's. They just will not have that "head-hugging" sound of big cans. If you can't get the fit right you have to mess with the pieces until you get it. If your skin is sensitive the foams are gonna hurt. You'll find yourself tapping and fiddling with the earpieces every so often just to make sure they're sitting right in case you hear any imbalances. All the normal little niggling problems with IEMs. The cable's also not my favorite, I'd really, REALLY prefer a nice light braided one that didn't try to have a "memory" aspect. Sonically there are no drawbacks to my ear. None. The only drawbacks to these are the inherent drawbacks of being an IEM.
10 bitcoins? Sure deal! 
Hey, I'm proud for you hitting the head-fi home page - it backs up what I've said before - you got intelligent debate, and now you got intelligent and meaningful impressions of a product it's clear you love (and been pimping hard - lol
)
I was kinda hoping you'd say these IEM's would be crud on the genres I mentioned - mainly to save my wallet, which is now in a cold sweat and reaching for the whiskey
Thanks bro, keep up the good work
Warning: Spoiler!
(Click to show)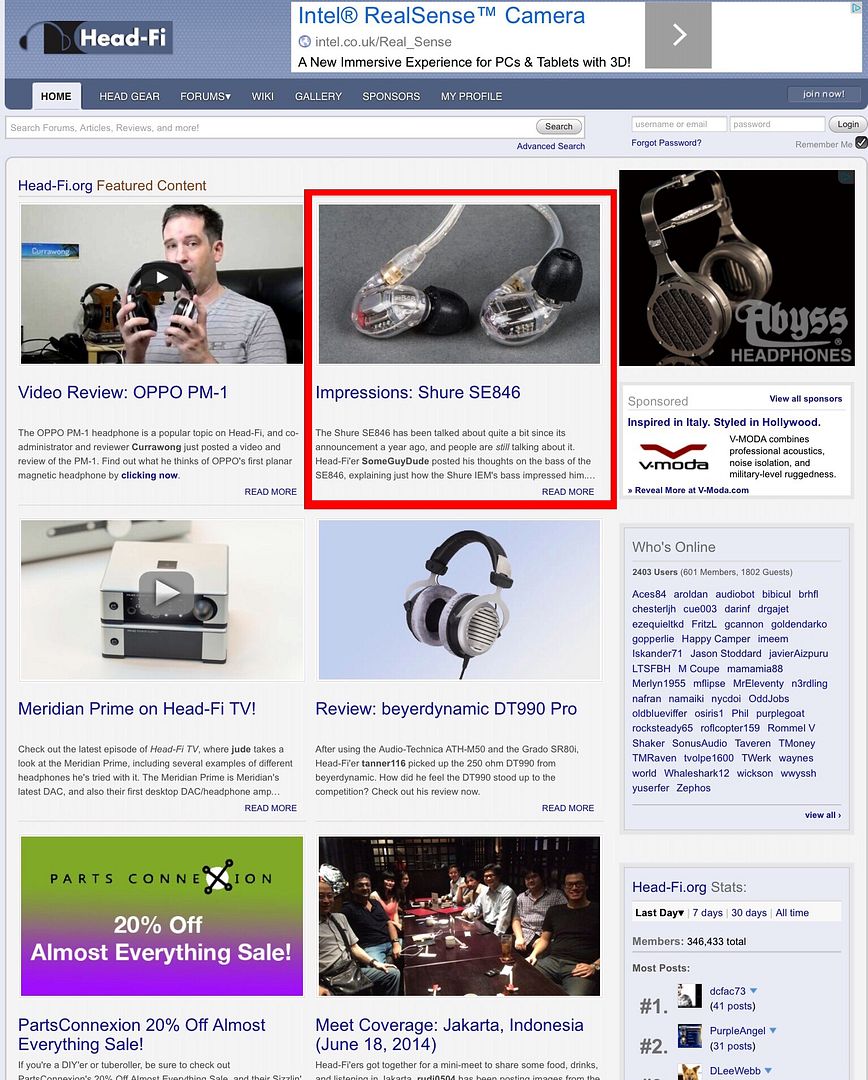 Edited by cb3723 - 6/19/14 at 9:01pm