This is just too cool.
I want my next Custom Sleeves to be Bio Printed.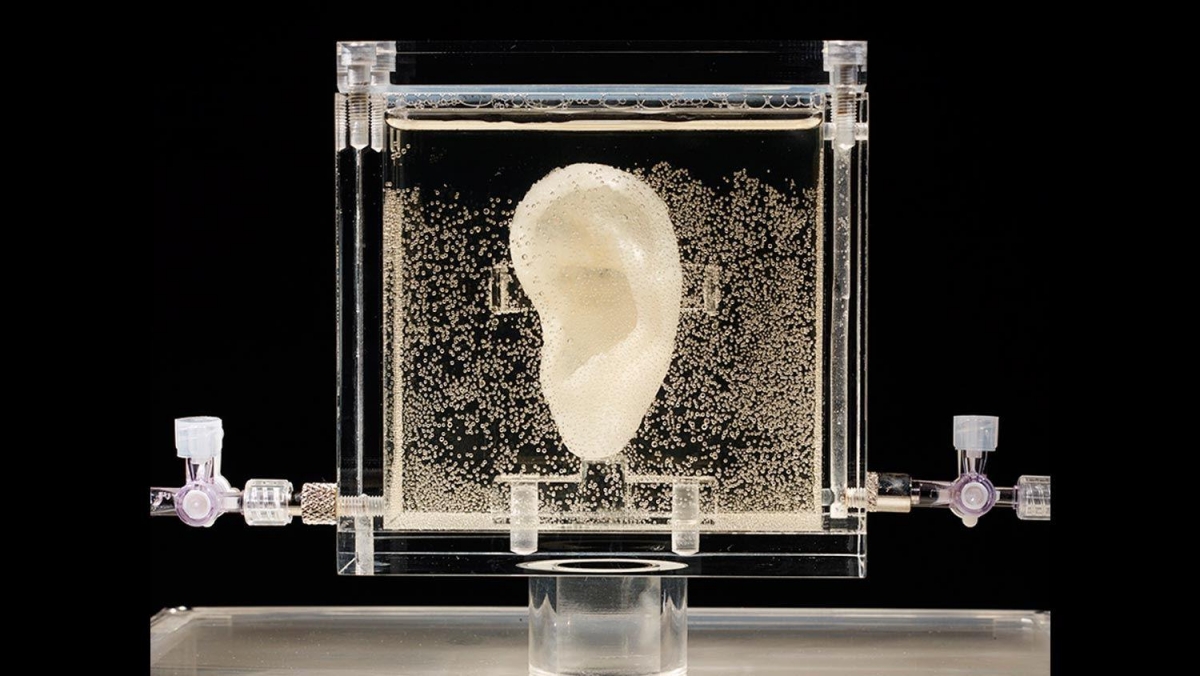 A bioprinted living replica of Vincent van Gogh's severed ear
Artist Diemut Strebe has teamed up with scientists to create a living replica of post-impressionist painter Vincent van Gogh's severed ear using 3D printing and DNA from his great-great grandson.
...
Strebe and the scientists used Lieuwe's DNA samples, together with a sophisticated 3D bioprinter and computer software, to bioprint skin cells in a shape exactly resembling van Gogh's ear. The ear was then grown in the Brigham and Women's Hospital in Boston.
A living ear
...
The ear could theoretically be kept alive for years, with its cells fed by a nutrient solution. Strebe plans to showcase a full exhibition of her art in early 2015 in New York.
Visitors to the living art piece will be able to actually talk to the ear by speaking into a microphone in front of the exhibit.
The sound is then processed by a computer and converted to simulate nerve impulses in real time, and a crackling sound is produced to "outline absence instead of presence", ZKM's Media Museum explains on its website.