Here is the final reversion currently under testing: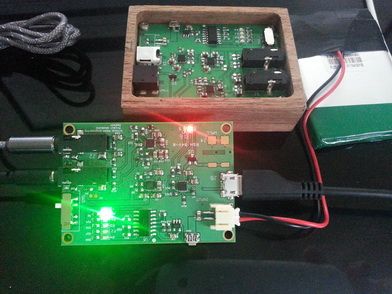 Top is the previous version (which has been reviewed here) and the bottom is the final reversion.
A few changes:
1) The mini USB charging port has been changed to micro USB port.
2) Total output power has increased from 125mW to 150mW.
3) A power LED has been included (the green one in picture), right next to the battery indicators LED.
4) Power switch now double as gain selector. You can power the amp up in either +6dB (original) or +15dB mode.
The wooden frame on the top is the prototype case for Woodwind, unfinished of course.
Edited by ClieOS - 4/26/13 at 7:59pm