Hi, this is my first review in Head-Fi and also for my first dual speakers earphone 
After I used my Denon C360 for 2 years, as I knew the brand of Brainwavz in some ways, I decided to try some new things for entry-level earphone.
First, I bought M5 for its "clear and detailed" sound description. But after a few day I found it cannot fit to my style with Cowon i10 player.
Bass:
Brainwavz M5 - Punchy and rapid mid-bass created very dynamic feel on pop music.
Brainwavz R1 - Smooth sub-bass and mid-bass doing a backup role for the whole music.
Mid/ Vocal:
Brainwavz M5 - Vocal with narrow soundstage with a little dull colour
Brainwavz R1 - Vocal standing a little behide as a small 'V-shape', the soundstage is much wider and clear.
Treble:
Brainwavz M5 - Shape treble make it very noticeable to listen
Brainwavz R1 - Smooth and clear enough to listen 
I feel that M5 is a special tuning earphone that all sounds are rapid-in and rapid-out, the mid-bass part is enhanced as too punchy in some music with vocal (stronger than Denon C360). The worst for me that vocal is sound like singing in a can with zero soundstage, R1 did a more expressive vocal part then M5. I appreciate M5 did on rapid guitar fingerpicking as you can listen to each note's texture very clearly. The colour tuning of M5 is diffferent form M1-4, it seems some part of frequency are enhanced or reduced so it produce 'clear and balanced' sound in both 3 tiers sound stage.
Generally, R1 have a more linear tuning in all-round frequency, wider soundstage and more musical enjoyment for me. R1 would be my choice in daily use. I can listen there are 2 drivers sounds which it can beat M5 in various music. I really looking forward for R2 if it's still an entry budget dual dynamic over-ear. 
* Additionally I found the stock silicone tips cannot make me feel comfortable in R1, so I use the OEM Sony EX700 style silicone tips as I did it on Denon C360 before.
Sony EX700 tip is better on me.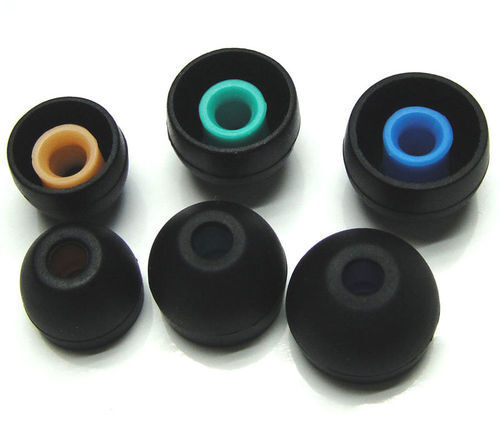 Edited by intersonic - 7/6/13 at 10:31am