Here's a graphic of the "preferred" two resistor network applied to a single-ended headphone:
Single-Ended Headphone Network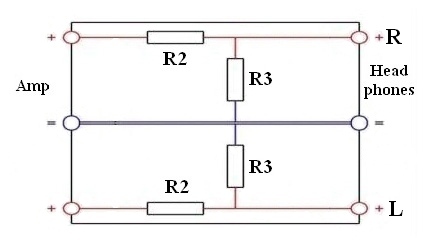 The headphone cable's shield carries the combined common ground negative signal.
A 5 watt 6 ohm Resistor2 and 3 watt 2 ohm Resistor3 will work best for the vast majority of headphones and speaker amps. The resistors should be wirewound non-inductive and cost about $2 each at Mouser.com.
Edited by robrob - 12/6/13 at 11:16am