I'm thinking of possibly selling my Zana Deux SE.  The short and sweet of it is I think that maybe I'm not giving the amp enough use these days to justify keeping it around.  Sadly my rig simply isn't built with the ZDSE at the center of it all which is what I feel it honestly deserves.  For those of you who care to know I have a GS-X on order and have just received a Super 7; I wouldn't doubt that all of these amps are on similar footing and that neither truly "bettered" the others.

I have the original wood shipping crate.  I have the stock 6C33C-B and 6D22S tubes along with 4 spare 6d22s.  I will include a few 6sl7 driver tubes; National Electric s6l7gt, Raytheon 6sl7gt.  I have a few more but I honestly believe they are bum tubes (will double check).

It is in perfect condition and has never presented any issues.

I am looking for $1750 CONUS shipped net to me for the amp; if I don't get any interest I may end up just keeping it.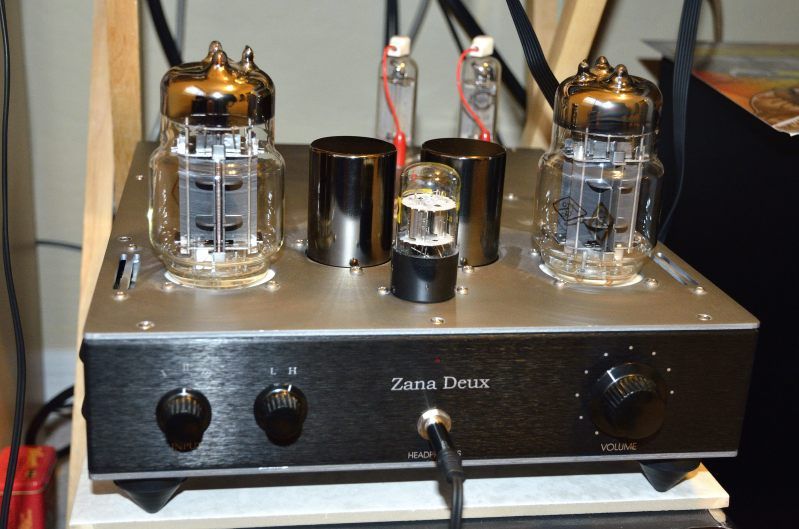 Edited by Mr.Sneis - 11/1/12 at 7:08pm