This Classified is Closed
For Sale or Trade:
Custom NIB Sennheiser HD250 Linear II Headset [SOLD]
Will Ship To: Anywhere

For sale / trade with a Shure SE535:
NOS HD250 Linear II, this is Sennheiser's best closed headphone and a very special one, it just sounds right with natural sound and it has great bass and treble extension. THIS is the headphone you want if you are doing mixing.
It has been modified (not by me, by the local Sennheiser agent) by adding a Sennheiser MKE45-1 microphone to it. It came with bare wires like in the pictures, I soldered an Amphenol 6.3mm jack and a Neutrik XLR on it (see photo 3). The microphone needs phantom power, it's a professional microphone (in case you didn't know).
Who gets this headset together with my DACport / MICport combo, gets free shipping. Otherwise, shipping and any fees are paid by the buyer.
The MKE45-1 microphone has a gain adjust knob inside, you rotate it with a small flat screwdriver to adjust the gain for your equipment.
Here's a microphone test (CEntrance MICport pro with phantom power, near minimum volume on the MICport dial):
https://mediacru.sh/IK6Z8K3092Ez
Images: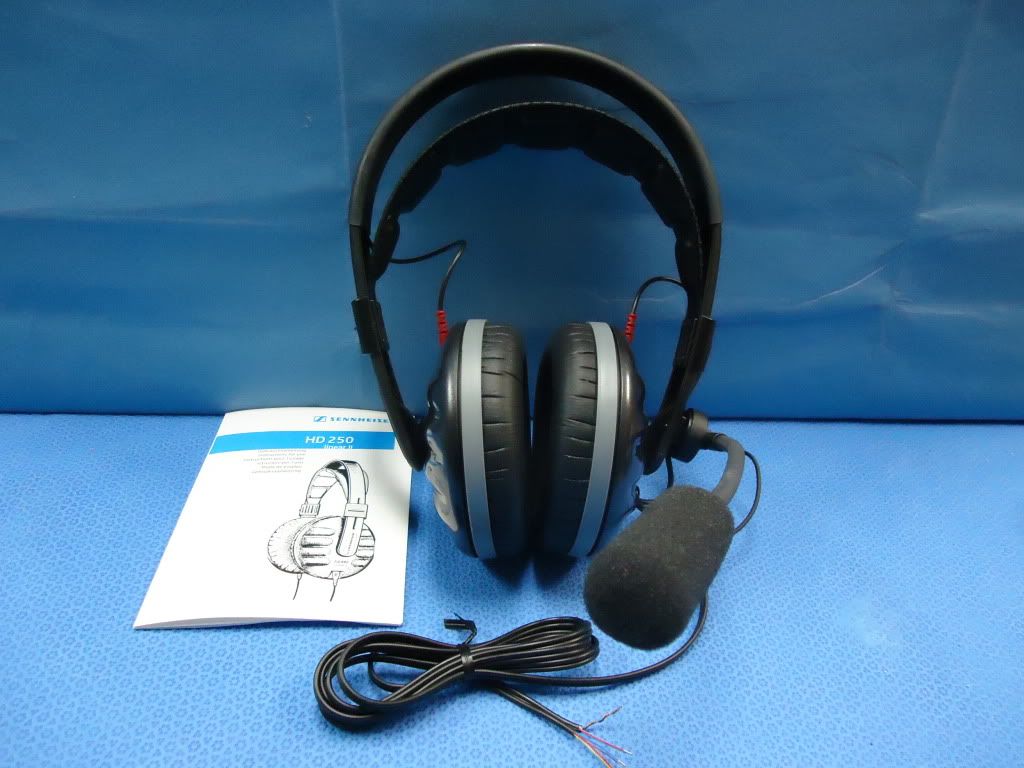 Edited by eugenius - 11/2/14 at 10:20am