This Classified is Closed
For Sale:
FS: Luxman P-1 (Japan Voltage) + Step Down Transformer
Will Ship To: Anywhere

**SOLD**
I recently bought this on impulse on eBay; the amp pairs extremely well with the hd800, in fact it is neck and neck with my Zana Deux.  In the end however I don't believe it is to my tastes with the other headphones in my stable and I'd very much like to recoup my investment if possible.  I have no doubts this is one of the best amps you can possibly buy for the HD800.

The P-1 was Luxman's flagship headphone amp prior to the P-1u, it actually has twice the power of the P-1u, evidenced by its greater size and weight.  The P-1 also has 3 headphone outputs opposed to the two found on the P-1u.  This is very cool for users with multiple headphones or wanting to test with friends, etc. I didn't realize how handy this was until testing with my own gear.  I am pretty sure the volume pot is alps blue velvet, it's very smooth and I detect no channel imbalance even at lower levels.

The faceplate appears to have been sandblasted off by the original purchaser or perhaps special ordered that way.  I didn't even realize this until after I did some extra research.  I do not know how this work was done but the finish is very much factory perfect, even the knobs - it looks exactly like the P-1u and matches the hd800 very nicely as a result - for all I know it may have even come straight from Luxman this way.  At first I was a little bummed to learn of this but after seeing it in person the look is very aesthetically pleasing.

On the face, the switch on the left is used to swap between XLR input and RCA input.  The switch on the right is to enable or disable the L/R balance control via the smaller knob.  The LED glows a pleasant blue when powered on and orange when in warm-up mode for the first few seconds when powered up.

I'd say it's in 9/10 condition; there are one or two extremely faint scratches on the face and Luxman logo, no more noticeable than a stray strand of hair.  As you may or may not know, I am incredibly OCD about this stuff and these don't show up well in photographs.

This is a Japanese 100v unit and with the help of Spritzer (thanks Spritzer!) we determined that this particular unit cannot be converted to US voltage without some major modification.  When I purchased the amp the seller never disclosed that it was a Japanese 100v unit but the seller "graciously" included a voltage transformer that, likely due to its cheap construction, broke in transit to me.  I have since bought a brand new, built like a tank, 500 watt step-down transformer (the amp is rated for a whopping 31 watt consumption) that takes voltage from US sockets and steps it down to 100v for safe use with the amp. I will be including the new transformer with the sale of the amp.  

Details on the transformer


For this amp I am asking $1180 net to me and I will cover the shipping cost to you*.  Bear in mind this amp is big and heavy so the shipping alone will probably be quite expensive.  The seller did not include the factory box but packaged it up securely in a new box which I will be re-using.  It will also come with the Luxman power cable, which is super beefy and nice feeling.

I am willing to accept checks or money order or Paypal plus applicable fee.  May also be open to trades dependent on the offer.
*For our International members, I am sorry but this thing is simply way too big/heavy/expensive to ship -- unless you have some special method I doubt it would be cost effective to ship International.
Don't take my word for it.  Head here for a fun read on impressions of the P-1.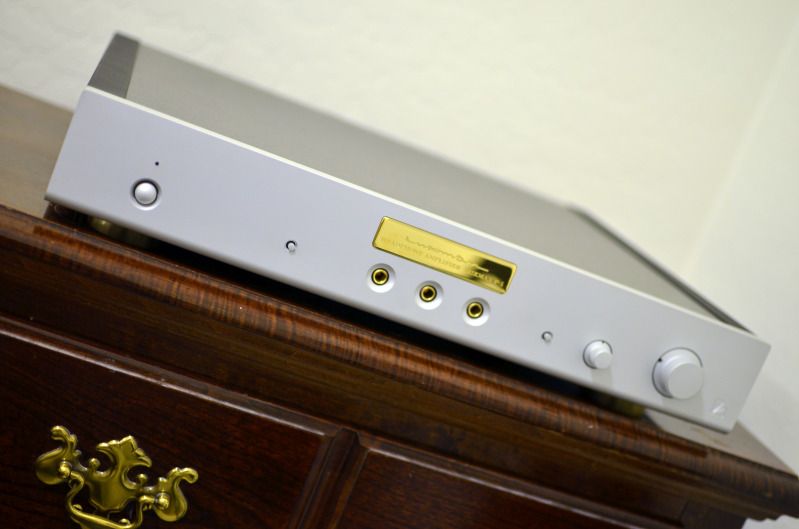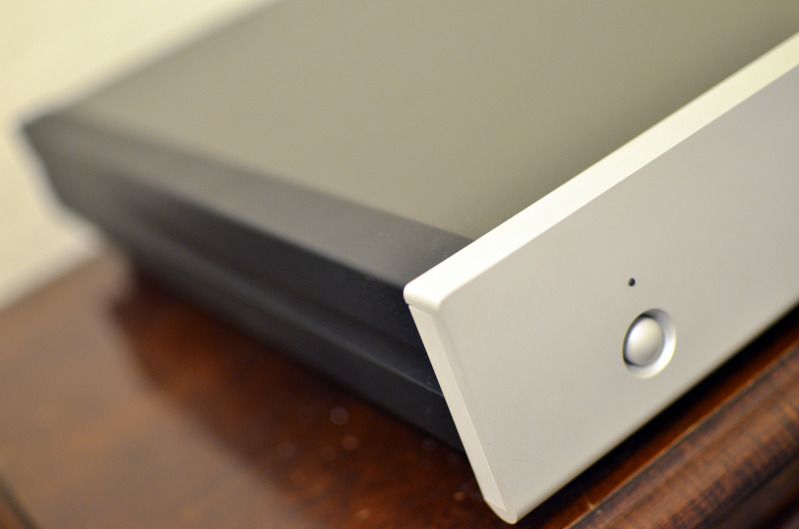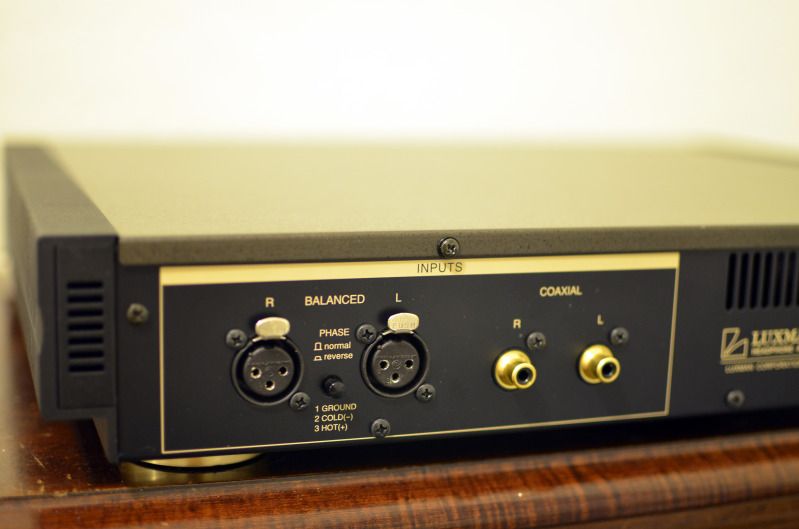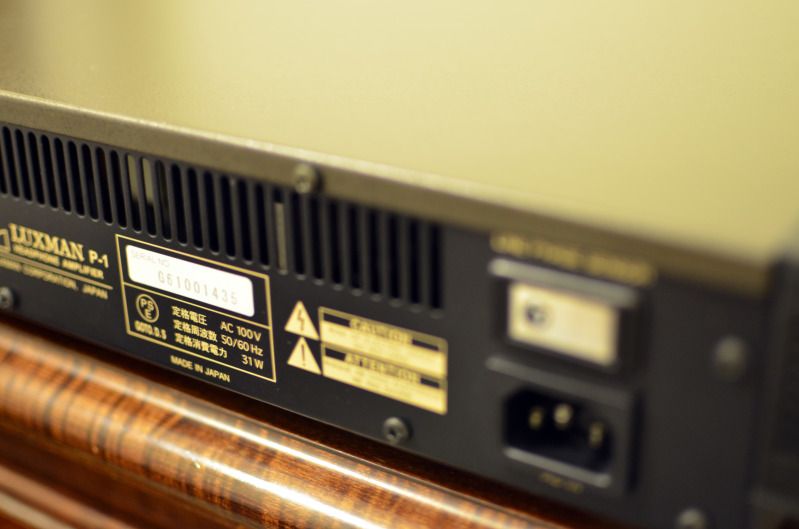 Edited by Mr.Sneis - 7/23/12 at 10:53am