This Classified is Closed
For Sale:
Now FS: Headamp GS-1 w/ DACT - Silver
Will Ship To: Anywhere

***SOLD SOLD SOLD***
Now officially for sale Just an interest check to see if anyone's interested in acquiring a GS-1 with DACT stepped attentuator.  It's in near mint/as-new condition and was one of the later produced units.  Silver finish with blue LED.  Amazing solid state sound, dual headphone out, switchable sources, hi/lo gain, and pre-amp capability.  For a neutral, honest to the source amp this is as good as it gets. Includes original box.  
Below it is the amp pictured on the bottom.  I am looking for $860 shipped via paypal.
Selling due to: "Rolling" amps and expecting a GS-X sometime in the near future!
If you don't know what this amp is all about, here is a glowing recent review:
http://www.head-fi.org/t/592999/headamp-gs-1-a-forgotten-treasure
And a comparison of the standard alps vs the upgraded DACT stepped attentuator:
http://www.head-fi.org/t/213420/dact-stepped-attenuator-vs-alps-blue-velvet-my-observations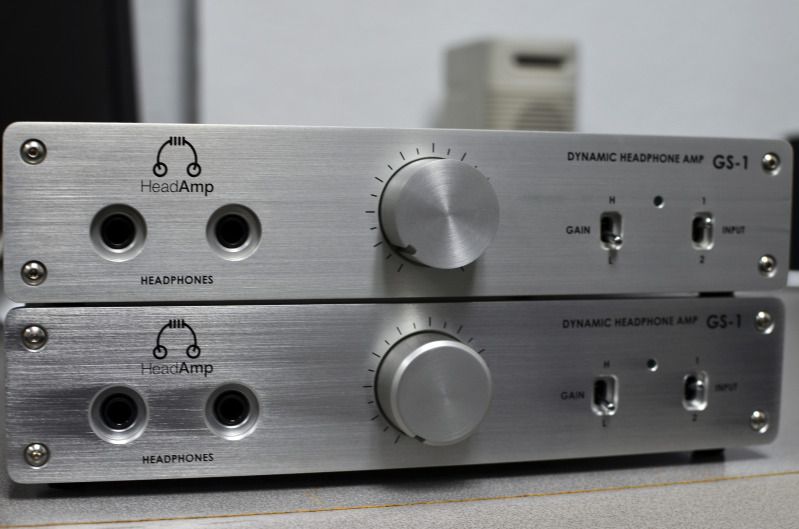 Edited by Mr.Sneis - 6/20/12 at 1:44pm