Quote:
Originally Posted by
SP Wild
I still have something like this...in needing of more work and time to get goin again.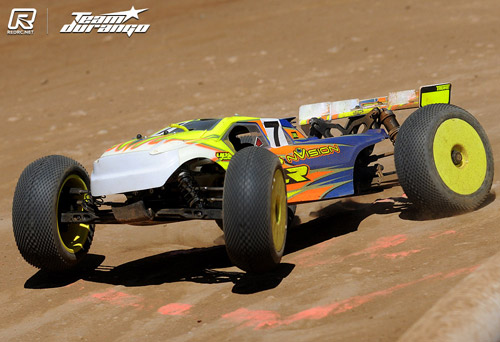 Its got a single cylinder 2 stroke engine of 3.5 cc making around 2 HP at 40,000 RPM running on nitromethane...Top Fueller food.  Its crazy watching the flames belch out them exhausts.  It launches literally like a rocket off the line. This car, ladies and gentlemen, is the fastest car...in the world...
All wheel drive, with fully adjutable lockup rate diff in the rear, front, and center...this thing can scrabble like a scrabble player in The Scrabble World Championships, and yes such a thing does exist.  You can lock a diff by opening it and jamming blu tack into the gears....alternatively like most racers, you would use thick, gooey, silicone oil to allow for slip...the thicker the oil the less it slip...the thinner the more it slips, until its thin and it acts like a regular open diff.   Because the thing weighs nothing....this simple oil thickness trick works and works well with all diffs.  Shock oil is the same but much thinner and rated for different dampening levels......everything you can adjust on a real race car, this can as well and more than most.
I don't think I'll fit :/