Hi Head-fiers,

Life's a series of little obsessions and I'll speak of a few that I had. Coming from a family that was very much into photography, the little pocketable cameras was an obsession. I have always liked folders or "bellow cameras" as they could be folded flat and stuck into one's pockets.

Here's a typical vest camera that I find most fascinating.

I read that Kodak is in big trouble.

Ok, let's get serious... we present the GoVibe VestAmp. Following the tradition of vestable stuff, it's small, slim, flat, no-protrusions. There are two models; one with USB DAC and the other is strictly an amp only.
The  DAC version is a 24Bit/192Khz, High Performance Asynchronous Sample Rate Converter... Can we carry on with more blurb... yes, most certainly... but why don't you make a beeline here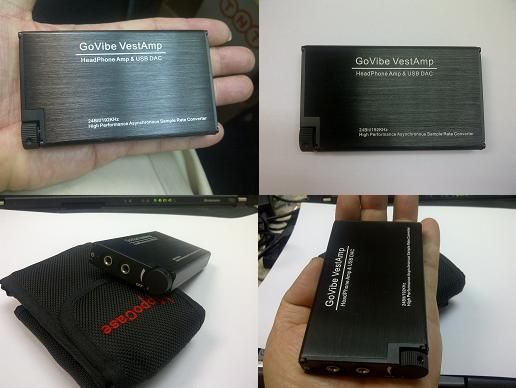 Yes, specials are coming... watch this page for the specials.


- The Jaben Team


Source: http://jaben.net/forums/index.php?topic=22088.0
Edited by Jaben - 1/7/12 at 4:10am