Hi,
I am now testing my first 12V tube. This tube is from May 1948 and labeled Teletone:
It is an octal tube with black smoked glass. The number 274 indicates that it was made by RCA.
The Teletone Corporation manufactured tube radios and tube television sets from 40's up til 1954. Here is a 1948 tube radio.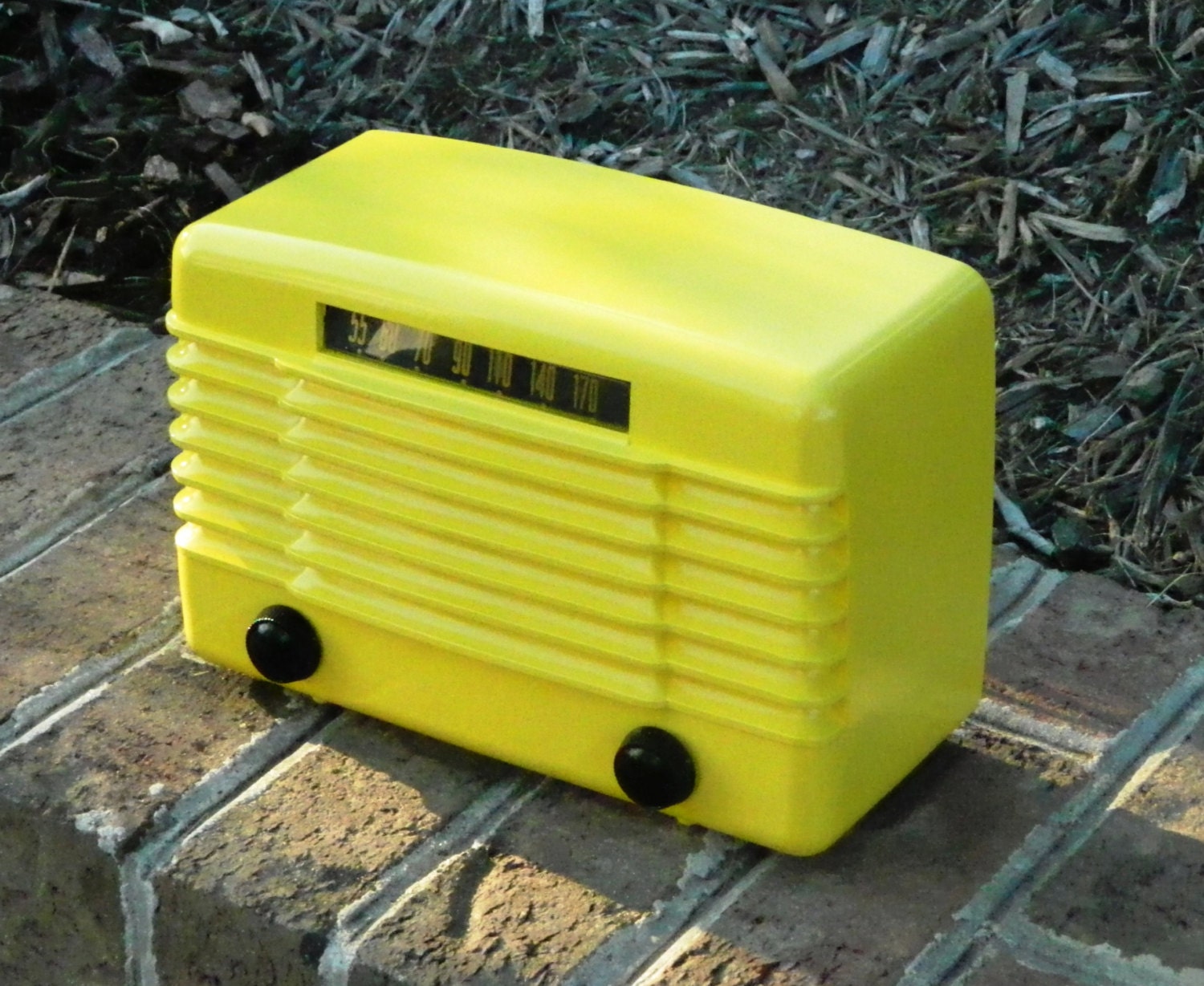 Teletone is just a blip on the electronic history horizon and their styling and technology apparently were not endearing. Well, I found one example of interesting styling - an Ames radio:
Anyhow, mostly forgettable. But how does this 12SN7GT tube sound?
In one word: Delicious. This is the first impression though; need it to simmer for a while.
Happy tube rolling!
Edited by mordy - 1/30/14 at 1:53pm