Quote:
Originally Posted by
ClieOS
I have not reviewed In-Ear3 because I haven't had the time to do so, not because I dislike it. I have over 20 pieces of gear that needed to be reviewed and I can only do so much so fast. I still have a day job to attend to.
I recommend BA to you as I am under the impression that you are more of a BA person (from what you have posted on SF3 and SE215 so far). But I am not you and only you can judge it for yourself.
In-Ear3 is actually almost the same size / slightly smaller than SE215. So if SE215 can fit your comfortably, then In-Ear3 should fit you just as well. Comfort wise, they are almost the same for me. SE215 might be a bit more comfortable because it has foam tips, but you can use foam tips on In-Ear3 as well.
I really won't recommend using In-Ear3 for gym. It is well built, but not for taking punishment. If you want something for the gym, better get a cheaper IEM that you know it won't break your heart or your bank account when it is broken.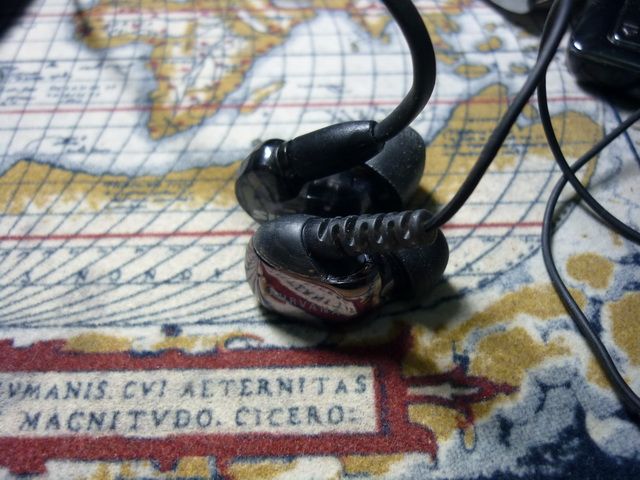 ok in completely understand... well thank you so much for taking the time to take the picture, it doesn't look very clear so that i can understand the exact difference, but from what you say, it's likely that they 'll be quite comfortable to my ears as well, so we solved that as well!!. well i take care of my stuff so much, that i don't even think my headphones will "understand" or "feel" like they are used in a gym, i hide the cables under my shirt, and it's not like the cables get tangled or something, i am too careful with my gear, always been so that is not a reason for me to not buy them. actually managed to return the 215s in the local dealer (thank god....), so after i finish this post, the aurvanas will be ordered, and you'll be hearing my news when they get here (in about 2 weeks the dealer said). the ooonly details that scares me a bit now is the really thin cables.... thank you ClieOS for your most valuable advice!