Alright now I am pretty new to Head-Fi and after doing some research it seems like I am not the only one with this problem. Basically all of the other reviews I have read are either dated or vague so I figured I'd start this. Please base your reviews on if you were to use these portably, with only a small amp (if any), and a portable MP3 player.
Sennheiser HD25-1 II
The Powerhouse
$199.95
These headphones have been out for a while now and are loved by many for their tight bass and are said to be the best for fast paced music. Hard rock, heavy metal, and head banger type music is what is said to be the best for these headphones. Complaints state that the bass is too quick and not very deep, range lacks, is like "wearing a vice", and not too crisp of highs.
Audio Technica ATH-M50
The All-Rounder
$159.00
These headphones are known for their massive range for their size of 15-27,000 Hz. Described as the best all-rounder by many these headphones fit the bill for most users, audiophiles, and sound mixers alike. Complaints are that the "mid-range is a little cloudy," they are fragile, and users are unable to listen to them for more than 45 minutes due to their hard ear pads and tight fit.
Bowers & Wilkins P5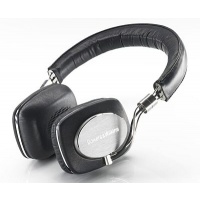 The Stylish One
$293.69
Designed by a world-renowned British stereo company there is no doubt that these stylish headphones catch the eye of both the young and the old. Fitted with leather and stainless steel throughout the construction quality is far from fragile. The stylish look comes with a pair of odd drivers. Everyone agrees that the P5s are stylish and easy to drive as they are made for the iPhone (with controls on the cable). Complaints say that they lack on the low end and have odd distorted highs, gaps at around 18k Hz and heavily distorted around 2k. The P5s have been stirring a lot of commotion with many saying they are the best headphone they have heard for this price and others saying they are barely worth a Benjamin. These headphones are stirring up a lot of contraversy but everyone agrees they have their unique, warm, and dark sound.
Beyerdynamic DT1350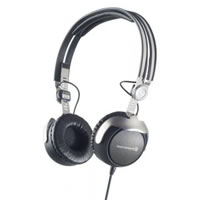 The Challenger
$299.00
Said to Beyerdynamic direct answer to the HD25-1 II and trying to dip in on the success of this type of headphone. They have a smaller ear cup than that of its competitors but makes it more portable and comes with a very nice case. The sound quality is said to be not as boomy as the Sennheisers but has a more flat and rich sound better for all genres of music.
Edited by Pwn3r4Life - 6/5/11 at 11:10am