This Classified is Closed
For Sale:
FS: Grado SR-60 (Re-cabled w/ Quarter-modded Sennheiser 414 pads)
Will Ship To: Anywhere

Up for sale is a pair of SR-60. When I purchased these from the previous owner, it needed a new cable as well as some touch-ups, perfect for modding. I got as far as recabling with 2m-long, quad-cored 26awg SPC cable (see photo), inserting a little blutak into the crevices where the rods are (to prevent free-sliding of the chambers) and adding cable tiers at the end of each rod to act as 'stoppers' (crude but effective). The rest are how they came to me originally.
I would have liked to work further on these (Wood cups and pins/stoppers will make them look stunning). I have not been into modding lately however and I am not a Grado person in the first place so I am going to sell these away to someone who wants to continue the job or enjoy them as they are.
I am asking for USD$80 shipped worldwide (exclusive of Paypal fees) or AUD$60 shipped within Australia. My feedback is mostly in the archive (
Link
).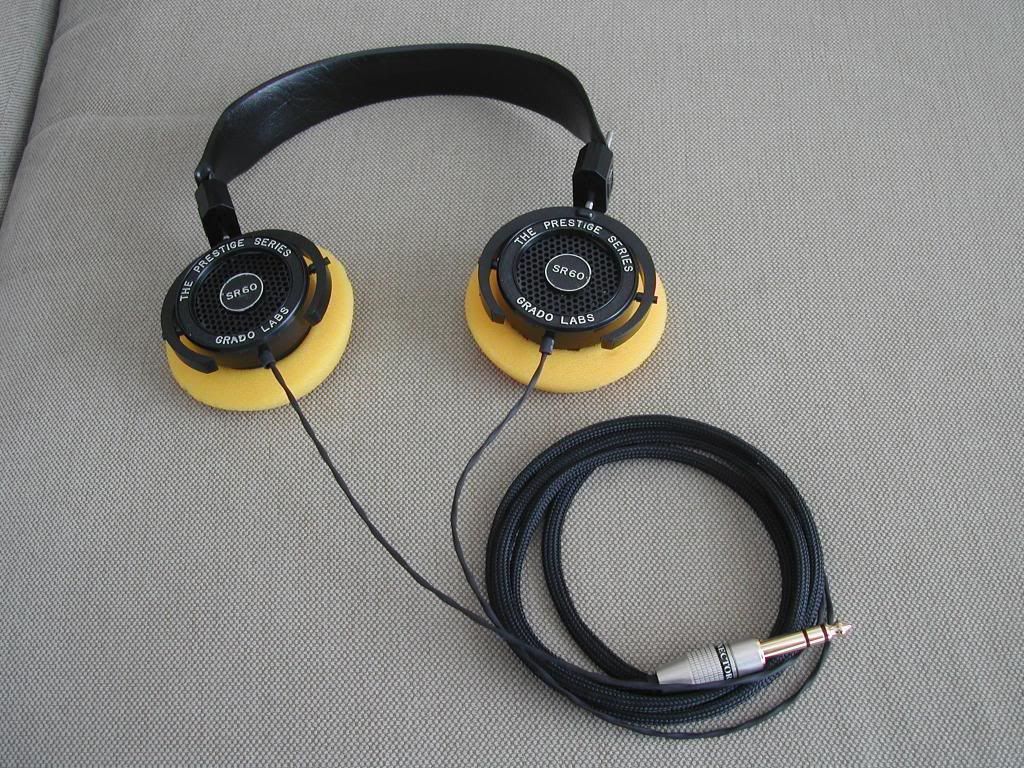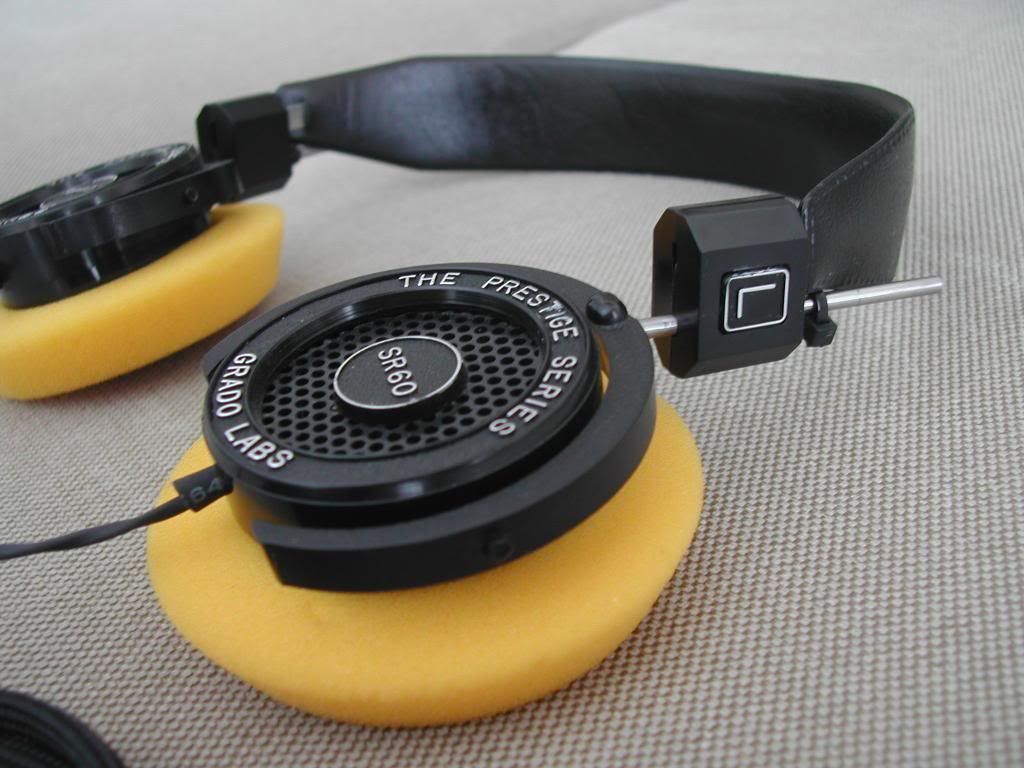 Feel free to PM me with any question you have regarding these phones.
Regards.
Edit: Due to overwhelming interests from outside Australia, I am updating the price to include overseas shipping. Australian interests can still get these for AUD$60.
Edited by Zorander - 3/20/11 at 8:00pm