This Classified is Closed
For Sale:
FS: Etymotic ER4P w/ P to S cable. (CANADA/USA)
Will Ship To: Canada

I'm selling my Etymotic ER4P with the P to S Cable. I'm selling these because they haven't been getting much use due to school. They are in great shape. I'm the 2nd owner and I've put about 50 hours into them. Comes with the box, manual, 2 large triple flange tips, 2 sets of glider tips and 2 sets of foam tips. Also includes a shirt clip and filters w/ filter tool. It does not include the pouch. Asking $135 CAD + shipping. Pay by PayPal or e-transfer (EMT) Willing to ship to Canada and USA. Pics: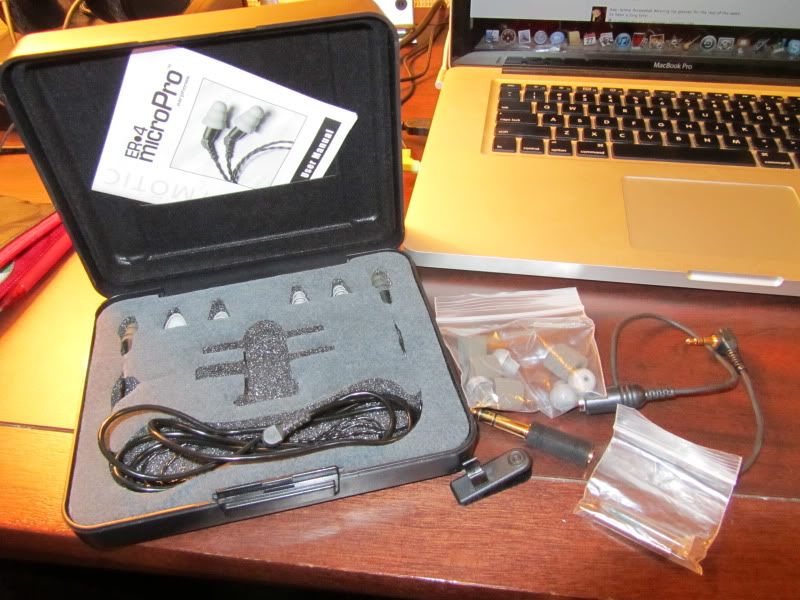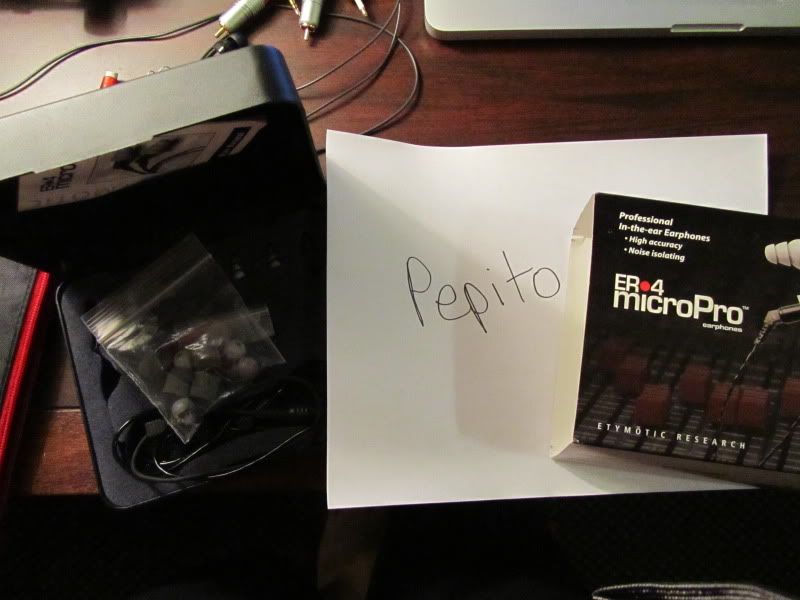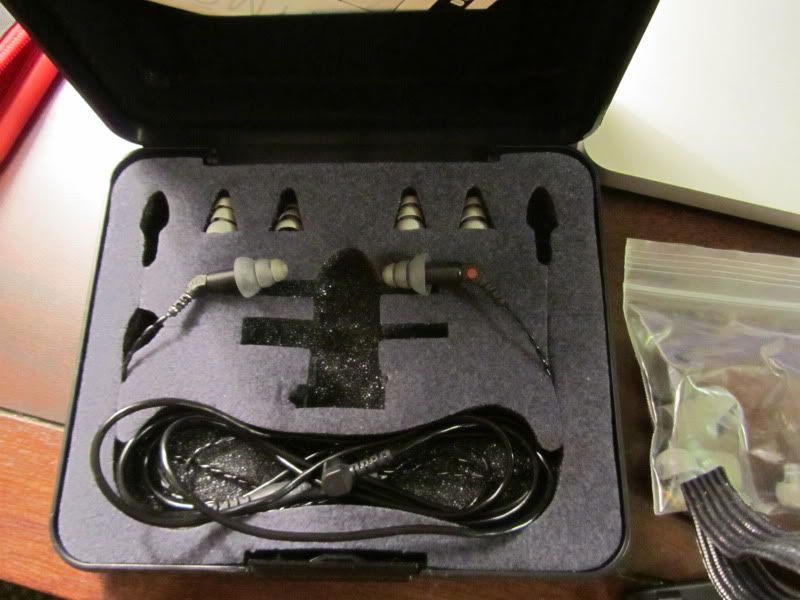 NOTE: The 1/8 to 1/4 jack is not included in the package.
Macbook Pro not included.
Feedback: http://www.head-fi.org/forum/thread/471058/pepito
Edited by Pepito - 1/30/11 at 4:00pm