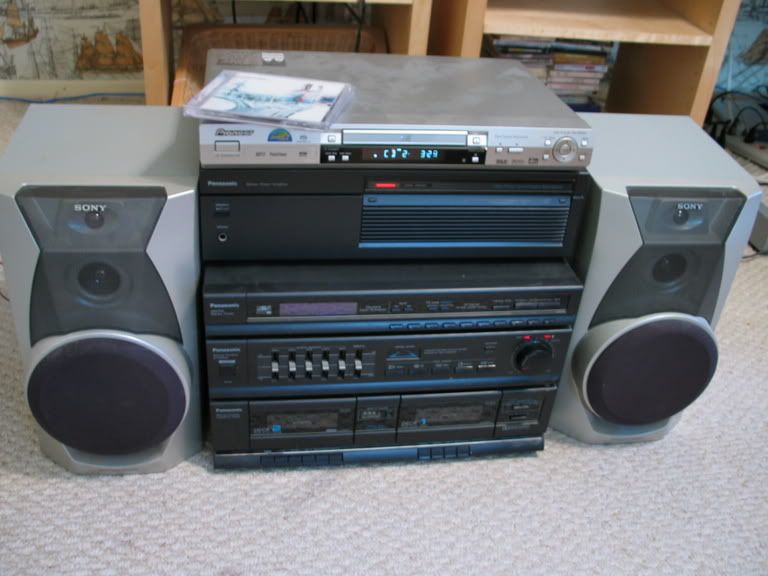 - This is my first speaker setup, ever.
- I have no idea what speakers those are, except that they sound terrible.
- The amp and pre-amp is from my dad's uber old panasonic 2 channel set up he bought in the 80s ( early 90s? )
With that said, it's nice not wearing headphones for once, and it still creates a sense of space missing when I use headphones.
Thinking about upgrading to the NHT SB2s, but not sure if my amp is on par.