Really didn't think I would ever part with this but I have been getting into DIY and thinking of building another amp. Also have my eyes set on a particular set of high end cans so I feel it is time. I am the first owner, bought it around the time it came out for $550 and have been using it since. It sounds open, clean, transparent and gave my pair of Denon AH-D2000 the low end I never expected to hear, deep and thumping. They also made my K701's sing at their full potential and nicely complemented my Alessandro MS-Pro's. Really quite underrated and doesn't get the praise that it deserves here.
...Anyway, its in excellent shape, no scratches. Will ship with stock tubes, but will include for free a set of Amperex A-Frame tubes, made in Great Britain. Also a set of RCA marked Amperex tubes with dimpled getters, made in Holland. I have a little pinkie that I will be selling, I will first like to wait for the amp to sell and see if the buyer wants the little pinkie before listing it to the general public. Give the buyer a chance to take it, its a great investment for this amp.  $80 for little pinkie, 
Price for amp is $405, plus $15 shipping charge $395 SHIPPED in lower 48 USA. International members are welcome but know that you are responsible for paying shipping. 
EDIT 9/28: Checked stock tubes, theres seems to be some static in one of the tubes, I will be shipping amp with the RCA branded Amperex tubes. The tubes were worth about $20, so Price of amp reduced to $375
Find my feedback here: http://www.head-fi.org/forum/thread/354473/arteom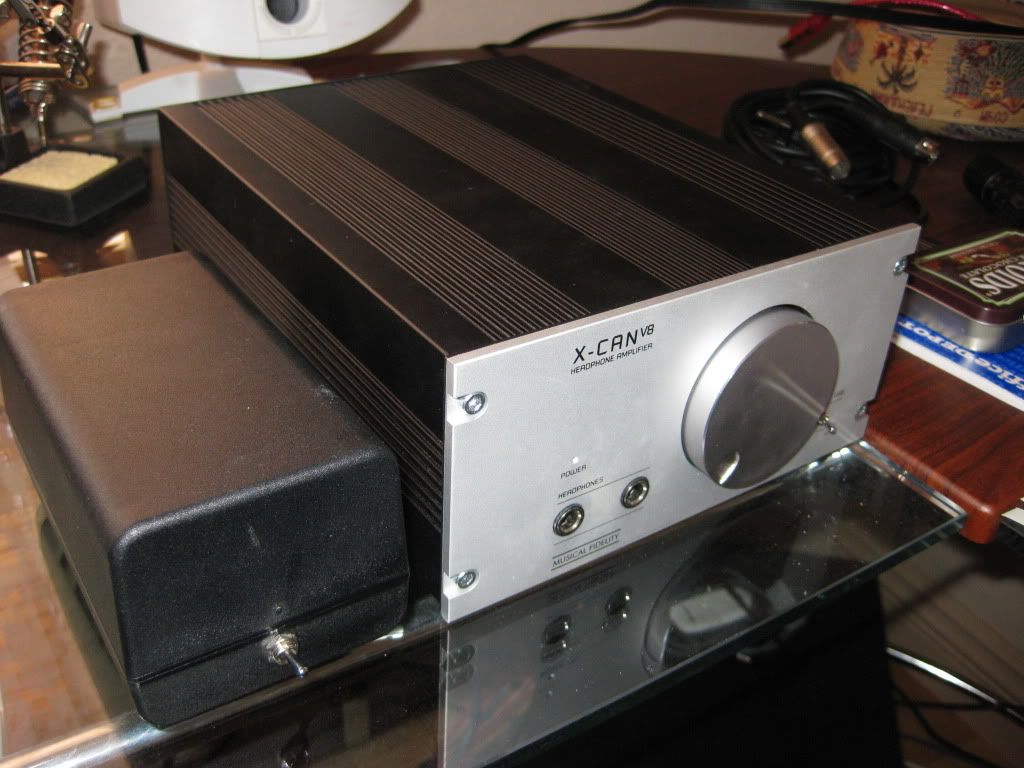 Edited by arteom - 9/28/10 at 8:41pm