Fostex reveals a plan that they are going to develop revolutionary portable DAC amp combo!
This is a great entry to the portable audio world.
Fostex is primary known for speakers and headphones supplier, but they are also known as professional recording studio gears. so they are experts of electronics as well.
CG images (concept images, subject to change) here. Click to see larger.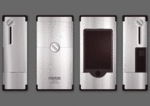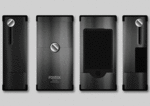 Here is a key summary that I can open at this moment.
* takes
iPod&iPhone DIGITAL out
like iTransport (has Made-For-Ipod officially)
* shell is integrated into
one piece
, iPod/iPhone adjustable.
No interconnect cable is required
.
(This configuration is subject to change)
* has
optical out
The mock-up would be displayed in the headphone festival 2010 Tokyo.
I will post further info whenever available.
This is quite exciting news to headfiers!