INTRO
I'll start this review by saying that this was a free set of Monster Turbine Pro Coppers. As you may recall, there was a post from a Monster rep who wanted to find 10 people who would be given a free pair of Coppers for review. I happen to be one of the 10.
I feel that a free sample actually encourages honesty and objectivity. Allow me to explain: If I go out and purchase a product (in this case a fairly expensive product at almost $400 MSRP), I have somewhat of a high expectation for it. If it does not live up to that standard, I might be tempted to say it is junk and not spend much time examining the strengths that it may have. If I do feel it is worth that price, then that means I like it and might now be emotionally invested in writing a good review.
A free sample, on the other hand, can be just that: Free. Free from any bias about the price, free from any pride of ownership you may have felt by having spent that much on a product, free of any involvement at all. It's a clean slate. You are free to examine the strengths, the weaknesses, etc. and decide how you feel. You are free to decide if you would have paid the asking price, or more, or much less. You are free to say you hate it. You are free to give it away to a friend.
This is assuming that the giver of the free product did not have any requirements of you. If you are being paid in some way to write a positive review, that is not OK. If you promised to write a good review in order to be sent the product in the first place, that's not right. Clearly there are dangers on both sides.
For my part I will admit to having a bias. My bias is that I have read a lot of negative articles about Monster as a company, specifically regarding their alleged business practices with regards to "defending their trademark". I am also not a believer in expensive voodoo cables. Monster was one of the pioneers in that market, so that is another point against them in my book. On top of all that, I've not been too impressed with the few headphones of theirs that I have heard, such as the Tour and the Beats by Dr Dre. So this really was an uphill battle right off the bat for these poor headphones.
To their credit, they promptly shipped me the headphones without any mention of how I was supposed to do the review. I never had to sign any waivers, or agree to any terms beyond a few essentials (which basically asked me to review the cable and the tips, use at least 3 types of music, and advised that they reserve the right to use my review on their website). I was not given a time limit. I get the impression that my word is really the only thing even compelling me to do a review at all. I wish more companies would send out products in this fashion as it really would help us get a good unbiased view of the gear. Think about it for a second: $380 (MSRP) times 10 (pair given away) equals almost $4000. That's about like Sennheiser giving away 2 pair each of the HD800s and HD650s. Or like Grado giving away a dozen SR325s. You get the idea; it's kind of a big deal.
The Coppers are just 1 of 3 different designs in the Turbine series, and is supposedly the most neutral of the 3. At $379 MSRP, the Copper sits at the top of the lineup above the more bass oriented Pro Gold ($299) and the basic Turbine (non pro) at $149. There is also the "jazz tuned" Monster Miles Davis Tribute at $399 but it is not technically part of the Turbine series.
The $379 price tag puts it square in the middle of some very tough and well established competitors. The competition includes Shure SE530, Sennheiser IE8, Klipsch X10, Ultimate Ears Triple Fi 10, Westone 3 and UM3X, as well as some custom molded IEMs such as the JH Audio JH5pro, Ultimate Ears UE4pro, LiveWires Trips, and Sleek Audio CT6.
The Coppers use a single full range dynamic driver. Most of the above mentioned competing products use either a single or a combination of multiple balanced armature drivers to cover the entire audible spectrum. Only the Sennheiser IE8 uses a dynamic driver like the Coppers, and until the IE8 came along there were no flagship high end dynamic models that could compete on the level of top models using BA drivers. The IE8 changed many people's opinions, and I agree with others that there is certainly plenty of potential to be found in the dynamic design. Will the Coppers continue to support that view?
TEST GEAR
My last few reviews have been extremely thorough (or long winded if you prefer that term). I'm taking a new approach for this review and trying to streamline things, so we'll see how that works. I've also decided to use a lot of the same gear as my other reviews so the reader has a reference point. For example; it makes sense that I should compare the Coppers to the LiveWires that I've already discussed extensively, rather than comparing to some other IEM that the reader has no clue if I like or not. Of course I'll also compare it to the IE8 which seems to be the obvious competition. I wish I had time to extensively compare to the rest of the flagship IEMs but again I'm trying to keep this relatively short.
I tried to split this review up to both portable and home use. But as I'll discuss later, I ended up using the Coppers far more at home than I did on the go. When I'm at home, I now almost always use a headphone amp. Amps used include the Matrix M-Stage ($250), the Vivid Technologies V1 ($100), and my reference Luxman P-1u ($3000). I've really been getting into computer playback lately, so I used a few different USB DACs including the HRT Music Streamer + ($299), the Audinst HUD-MX1 ($179 also doubles as an amp), and the above mentioned Vivid V1. What little CD listening I did was through my Theta Miles CDP ($2000) or the Samsung BD-P1200 ($800). Portable listening was done with either the Sansa Fuze ($130) or the Sansa Clip+ ($70).
PACKAGE
The Coppers come in a very nice package. When you slide off the slipcover, you are greeted by a black inner box that is kept shut by a magnet. It's the same system as Impact Acoustics Sonic Wave cables in case anyone is familiar with those, and is very classy. Once opened, you find an impressive array of items. Perhaps impressive is not strong enough of a word; maybe robust? Extensive? It is not quite on the level of a JH Audio carbon fiber case with your name on it, or even an HD650 case with the foam cutout. Instead Monster's approach is to just overwhelm you with a bunch of stuff. You get the IEMs themselves. You get 2 separate cases, both of which are nice if a little gaudy. You get a ton of documentation, some of it advertizing but some actually useful. There is a circular rubber tip storage thing, which I haven't gotten much use out of but it is a nice idea. And then there are the tips. I received no less than 4 packages filled with tips of various types and sizes. And these are not the cheap tips like you sometimes see with bargain products like Sound Magic. Every single tip that was in my size was of high quality and very useable. There is a set of black foam tips, 3 sizes plus some duplicates of standard Shure type single flange tips, 2 sizes of triple flange tips, 3 sizes plus duplicates of the gel filled tips, and last but not least 3 sizes plus duplicates of the white foam hybrid tips. I'll cover the tips in a later section. As if that wasn't enough you also get a standard shirt clip and a very nice (and style matched) 1/8" to 1/4" adapter. It certainly is a lot of quality stuff in the box and that's exactly how it should be at this price range.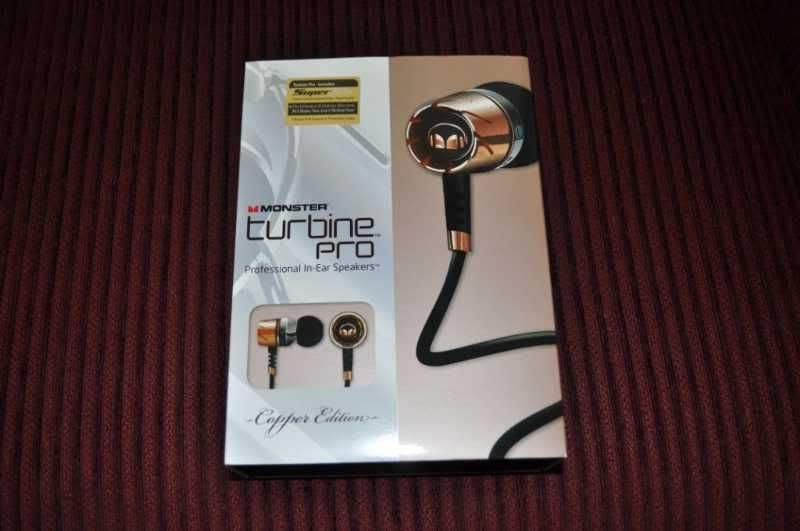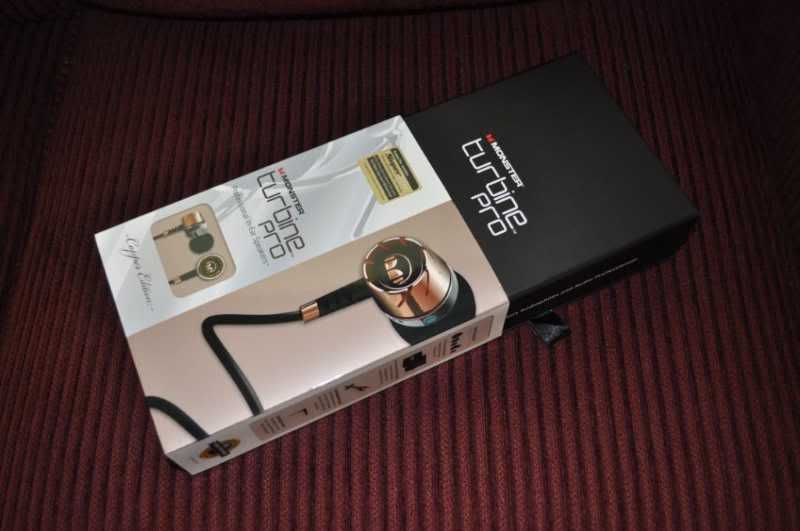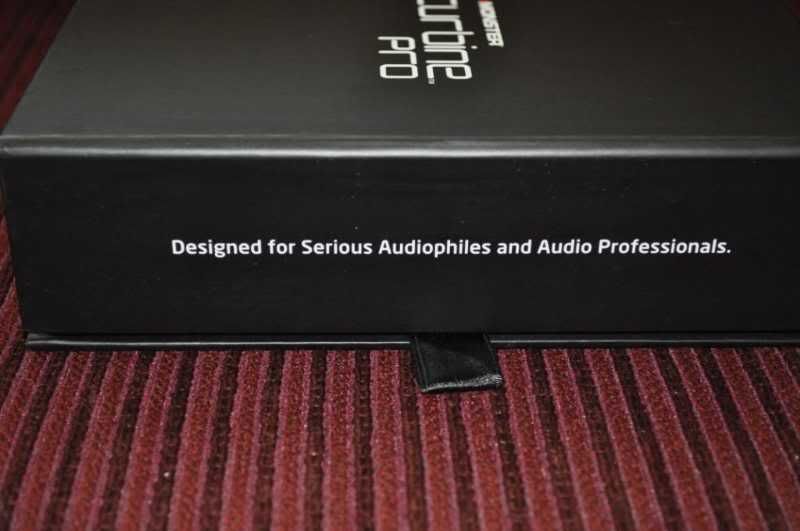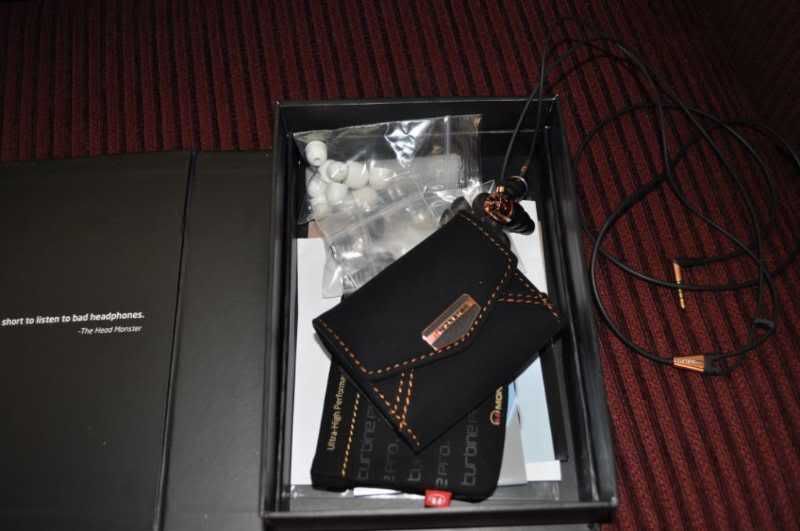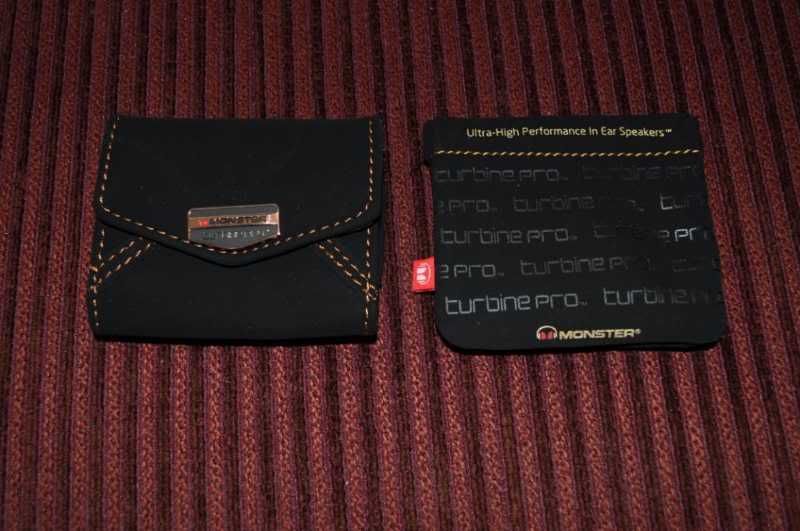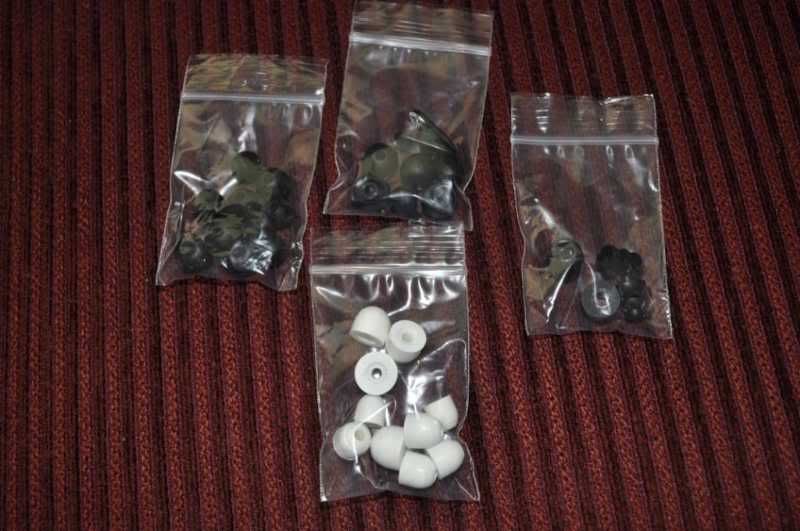 BUILD QUALITY
I think it's obvious that this is a polarizing design. Some people will absolutely love the details, which are very nicely done. Other people will be put off by their flashy nature and wish for something more understated. I'll leave that up to the reader, but I will comment on the build quality.
The first thing I noticed when picking these up is the weight. They are quite heavy. I don't happen to have a scale precise enough to measure something small like this, but by estimation they are significantly heavier than all of my other IEMs. This may give some users issues when it comes to fit or comfort. On the other hand, the metal body seems to make them extremely sturdy, to the point where it seems they could withstand much more impact or abuse than the average IEM. Hopefully nobody in the market for a $379 IEM would throw them around, but accidents do happen. I have deliberately left them knocking about in my pocket (again the benefits of having a free sample to really test properly) to see if the fancy metal coating will last. So far I have not managed to scratch or chip them at all.
The cable is a mixed bag for me. It does seem very sturdy and well made. It seems to have extra support in the proper places. It is also quite good at resisting tangles. The other side of that coin is that it also refuses to be wound up in an orderly manner. Monster packages it coiled up all nicely but they use Velcro cable ties to achieve that, as it is otherwise not possible. Microphonics are a big issue for me as well. The shirt clip helps but it never fully eliminates the problem when I used them while being active. I was unable to comfortably wear the cable over my ears, partially due to my ears not being shaped in a way that encourages that type of use, but also due to the makeup of the cable. The same issue that prevents it from being coiled up properly also prevents it from wrapping up and around the ear. It's like it wants to straighten itself out. I suspect that a set of the silicone ear guides from Phonak would easily solve this problem though. My favorite part of the cable is the slider that can tighten up the slack between the left and right sides of the cable. At first I thought it was too tight and hard to slide, but now I realize that it just seems to be so due to the non-slippery outer coating of the cable. It does the job it is supposed to do and then practically disappears when not in use. Also nice is the angled 1/8th inch plug, which has decent strain relief and is fairly low profile. The gold accents (or are they Copper?) are a nice touch, showing a bit of flair where most products are focused on function only. Overall the cable seems to sacrifice a bit of functionality for durability and aesthetics, much like the body of the IEM also does.
The last thing to mention is the warranty. Monster offers a limited lifetime warranty; if at any point down the road you break the Coppers in any way, send them back for a complete replacement. This is a 1 time replacement which still seems very generous, and from what I can tell it is only available to the original owner. While this is a very nice warranty, it seems to be almost overkill based on the build quality of the product. Perhaps that is why they are willing to offer it in the first place.
Slider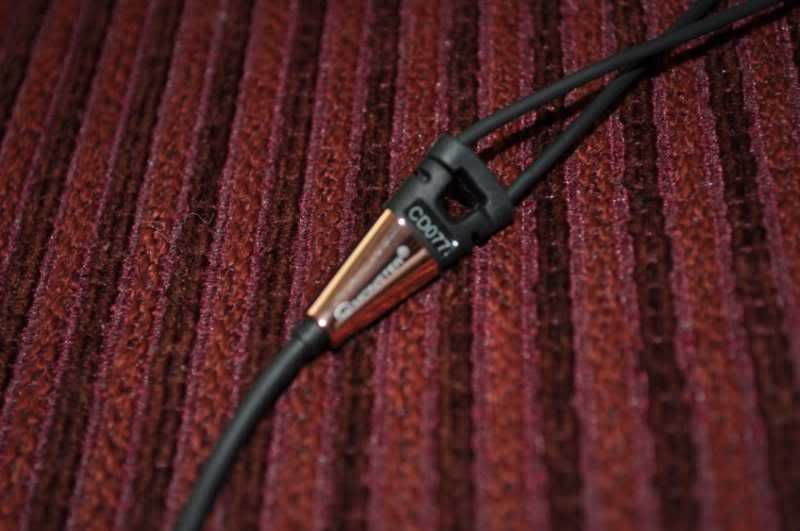 Cable jack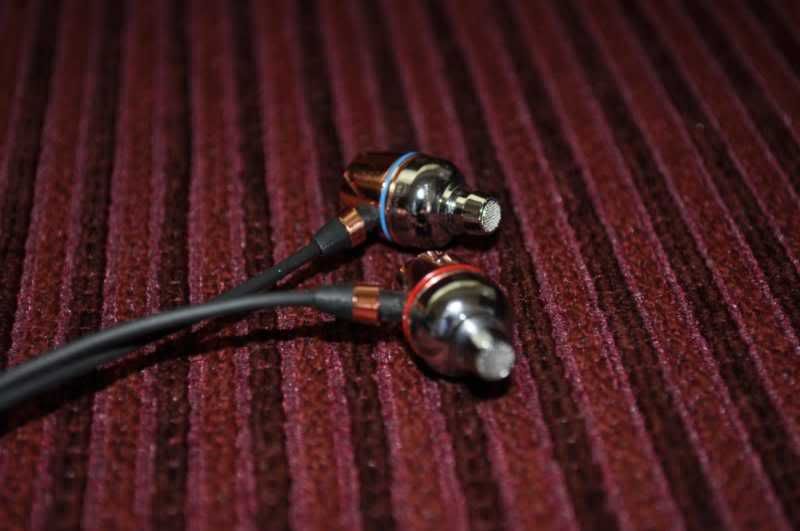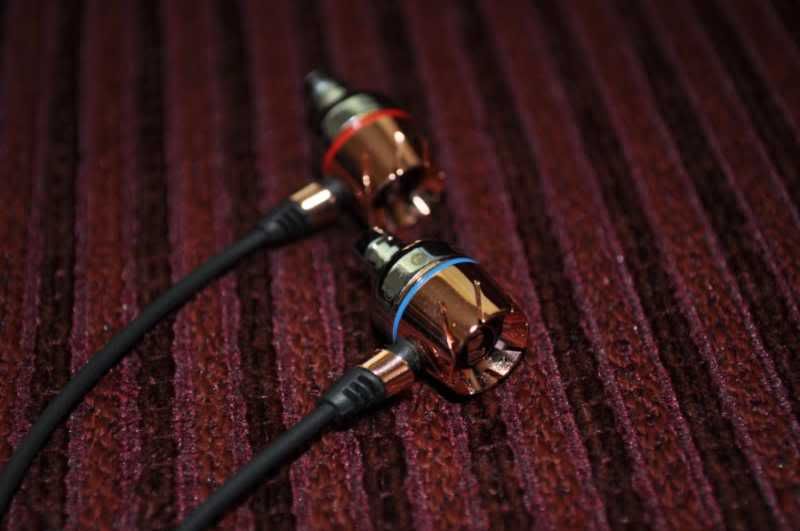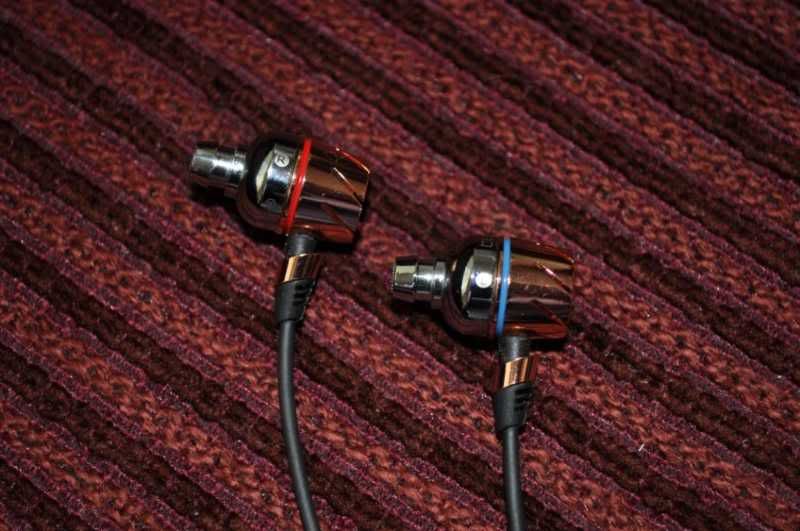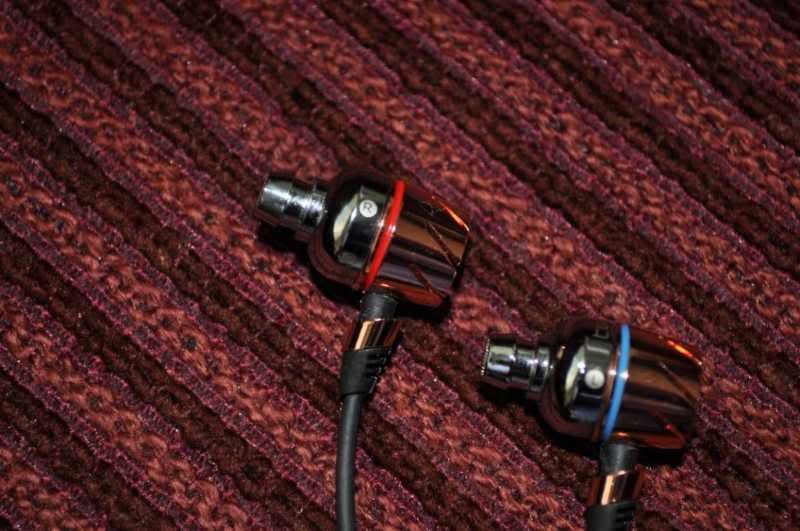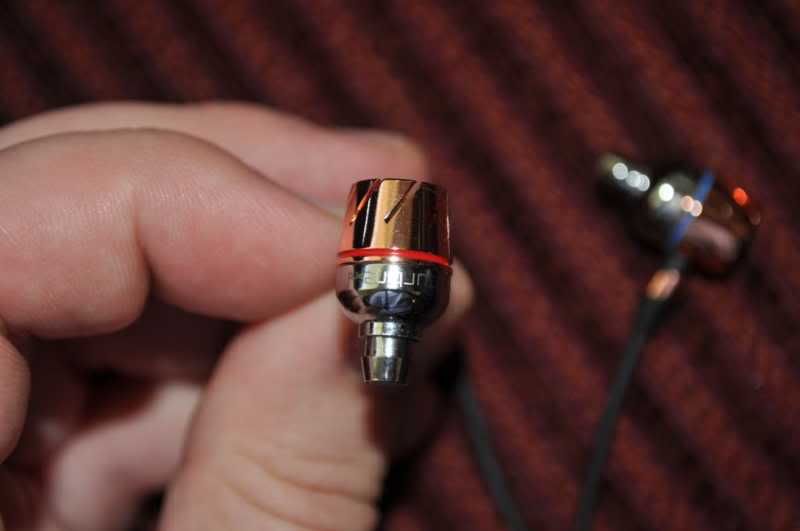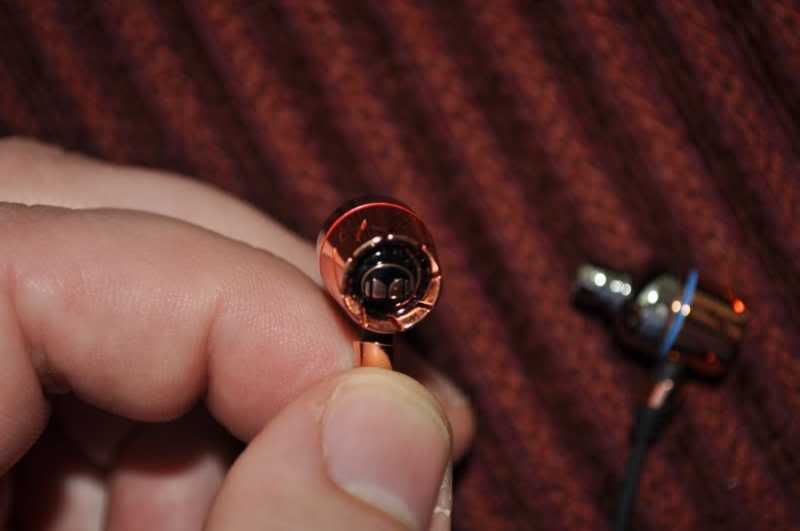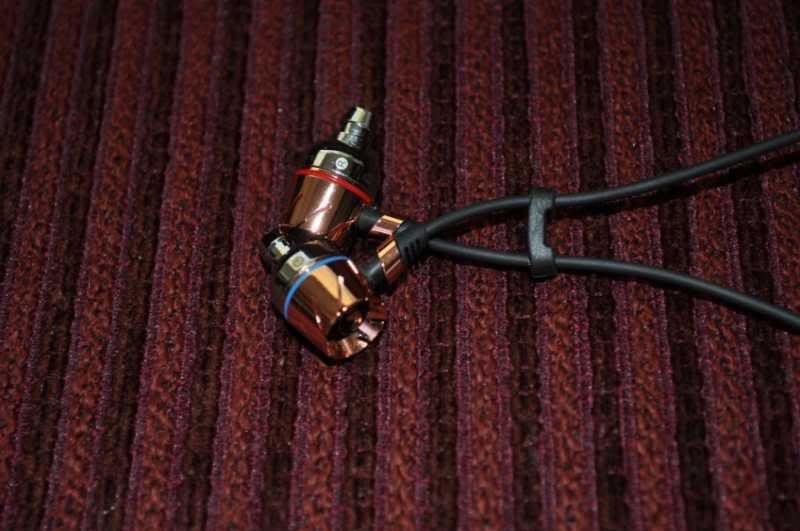 Cable often starts like this:
Then quickly turns into this:
LISTENING
Now we come to the most important part: How do they sound? As I mentioned above, I did not end up doing much portable listening with the Coppers. The weight of the IEMs, combined with the fit of the tips, made them less than ideal for using on the go. I did however enjoy them very much for home use.
Here is a short list of some of the music I used during this evaluation. I did a lot more casual listening with various other music of all types, but these tracks were my critical listening tracks, often played over and over and back to back to compare the Coppers with other IEMs. As I said before I am really getting into high resolution music played back from my PC which is what a lot of this is.
Marianne Thorsen & Trondheim Solistene: Mozart: Violin concerto in D major – Allegro 24/96 FLAC 2L Records
Ola Gjeilo: North Country II – from the album Stone Rose 24/96 FLAC 2L Records
Joel Fan: Gottschalk – from the album West of the Sun 24/176.4 WAV Reference Recordings
Maeve O'boyle: All My Sins – from All My Sins 24/88.2 FLAC Linn Records
Sir Charles Mackerras, Scottish Chamber Orchestra and Artur Pizarro (piano): Piano Concerto No.5 in E flat major, Op.73 'Emperor' - Rondo: Allegro, ma non troppo – from 'Beethoven Piano Concertos 3, 4 & 5' 24/96 FLAC Linn Records
Claire Martin: Love Is Real – from A Modern Art 24/88.2 FLAC Linn Records
Nine Inch Nails: 1,000,000 and The Four of Us Are Dying – from The Slip 24/96 WAV Self Release Creative Commons
Livingston Taylor: Isn't She Lovely – from The World's Greatest Audiophile Vocal Recordings 24/96 FLAC Chesky Records
Armed with this diverse collection of very high quality music, I spent a lot of time listening to the Coppers. I found that using different tips changed the sound dramatically. I cannot recall another IEM changing this much with the simple change of a tip. It's like each different tip makes it an entirely new product. Because of this, I'm going to break this section down separately for each tip.
Another aspect worthy of note is the fact that these things just fit differently from all my other IEMs. I think it is caused by the weight combined with the length and shape of the nozzles that attach to the tip. Whatever the case, I find that I can usually get a very good seal but it is delicate. I can't run around and shake my head without dislodging the Coppers altogether. Many of the tips require a more shallow insertion than I am used to. If I go as deep as normal, they seem to press up against the wall of my ear and muffle the highs. Often times the difference between a poor result and a perfect result is extremely minor; one light tap with a finger can fix or ruin the fit. For this reason, as I've mention, I did not find this product to be very useful in a portable capacity. But I don't want to be mistaken as saying the Coppers are not comfortable; once I find a good fit and stay fairly still they practically disappear into my ears.
As is my standard practice I burned the new product in for about 4 days straight. They easily have 150 hours on them by now, after burn in and all my listening. I don't believe burn in causes changes but I still do it because A) I want to ensure I don't have a defective product, and B) I don't want anyone to discount my impressions because I didn't do burn in.
GEL TIPS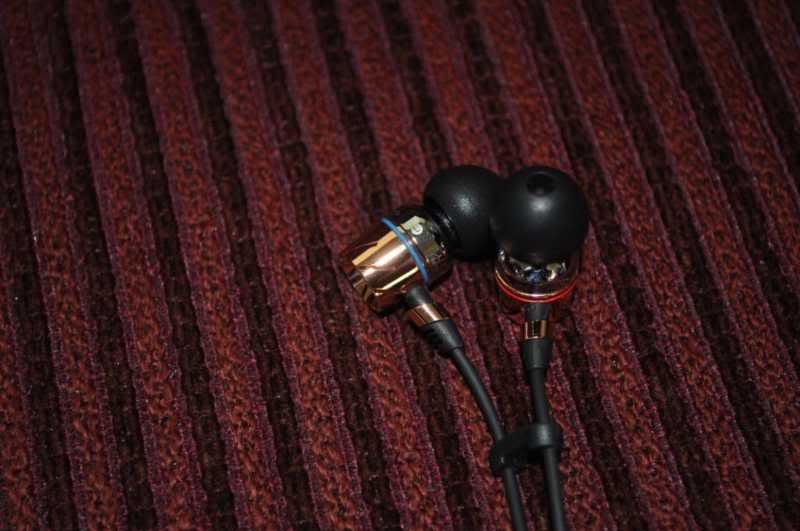 These are squishy: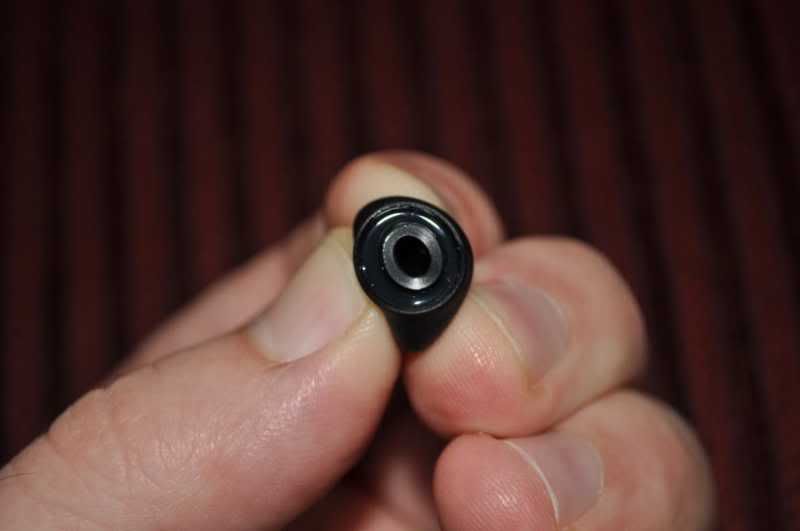 These are the tips that were already mounted on the Copper when I opened the box. At first glace they look a lot like a standard Shure "olive" type of tip. But when you look closer, you find that they are actually filled with some type of gel substance. At first I thought that I would love this design but it didn't turn out so well. The medium size seemed a tad large for me, and it didn't fit very deep into my ear. The next size down was way too small. If I could compress the medium and get into in my ear, that would be perfect. But the gel is such that it will immediately expand if you squish it, and it is fairly firm so there is not much play in it for insertion.
I am unable to get a good sound using these tips. Try as I might, I can not get them to insert deep enough to give any kind of reasonable low end response. Combine that with the fact that they are nearly falling out and it makes for a bad experience. I still hold out hope that I'll magically get these to fit one day, as they do seem very nice, but as it stands I can't use them.
REGULAR TIPS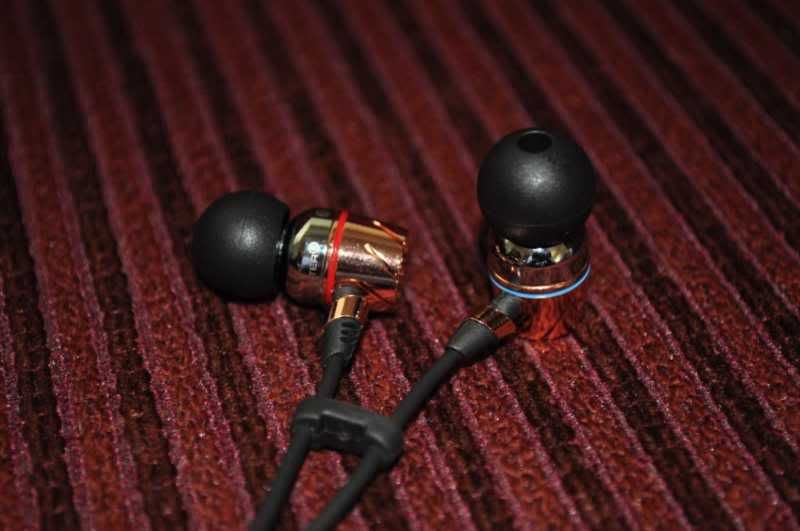 Here they are flipped inside out:
I'm calling these "regular tips" for lack of any other distinguishing characteristics. They are actually very similar to the Gel tips but without the gel. I get a pretty good fit with the medium variety, although it doesn't isolate very well.
The sound on these is very balanced. Likely due to the lack of isolation, the bass is quieter than any of the other tips (not including the gel tips which don't fit properly). It still hits hard and low, but the volume is attenuated. Not to the level of a RE0, but perhaps close to an ER4S. Aside from the balance, the other notable quality is the way they image; it's quite unlike the other tips. The soundstage becomes narrow and very focused. Imaging is quite good and details really stand out. An analogy would be that they sound like good near-field studio monitors. I would choose these every time over the ER4S or RE0, both of which I already like a lot. The Coppers have them both beat in very low frequency extension. I don't really miss it on the ER4S but when I switch to the Copper and the lowest lows appear I do enjoy them, and it does make for a more accurate sound. These tips were my favorite to use for classical music. The Coppers handle complex passages very well, and they are extremely dynamic, without ever seeming harsh or bright. Where the ER4S get a bit congested when there is a lot going on, the Coppers seem effortless and more dynamic.
Downsides? I think they still fall short of the Westone UM3X which is my favorite overall universal IEM. The Coppers are more laid back in their presentation than the UM3X, and if you are after detail retrieval the Westone is the way to go. Despite their clarity and even handedness, I feel that the strengths of the Copper lie elsewhere. They are very good as neutral monitors but not quite top of the class.
TRIPLE FLANGE TIPS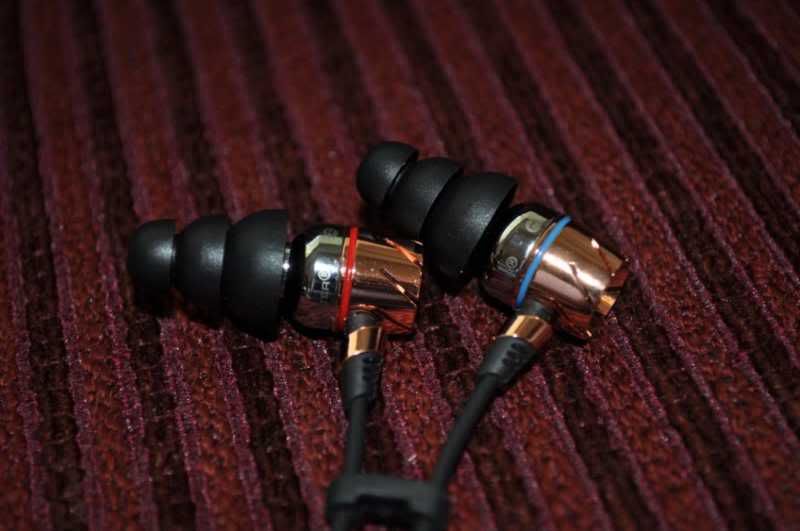 When the dust of testing settles and the day is done, these are my favorite tips of the bunch. They isolate a bit better than the regular tips and insert the deepest of any of the others. They are also quite tricky to get in right. One wrong angle and the sound is off. Even worse, it sometimes happens to just one ear, resulting in imbalanced sound. Despite this inconvenience I find the triple flanges to be the best. The sound is on the warmer side of neutral without being overbearing. The bass is astoundingly full and clear without overshadowing the other frequencies. They are still fairly laid back but not overly so. Those seeking a Grado experience should look elsewhere but if you favor the Sennheiser HD650 these will be right up your alley.
The best part of the sound was the smoothness. I rarely heard any sibilance or harshness on the top end, even when it was clearly there in the recording. You could take this as a downside because the Coppers are not reproducing the sound properly, but most people likely did not want to hear that part anyway. Overall there is just a great naturalness to them, which shines especially brightly on vocals and strings.
For my ears, the triple flange tips made the soundstage really open up. Not in an artificial way, which I feel the IE8 is sometimes guilty of, but instead feeling genuinely wide and deep. If the regular tips made them sound like studio monitors, these tips are more like a really well implemented omni-directional speaker.
Despite being fairly well rounded, I admit that the lower end is still the dominant frequency with these tips. But oh what a lower end they have. I'm not just talking about basshead music either. While the Coppers are certainly fun with hip-hop or trance, the bass really contributes to a realistic sound in unexpected genres as well. Large scale orchestral music sounds arguably better with these than any universal I've tried. The overall punch renders macro dynamics very convincingly, and yet never gets sloppy or mushy. Also among the best I've heard is the transition from low bass to midbass. I struggle with really enjoying the IE8s because I never felt able to properly tune the bass; turn the knob too low and there is not enough, but turn it too high and it starts stepping on the midbass. Not so with the Coppers.
WHITE TIPS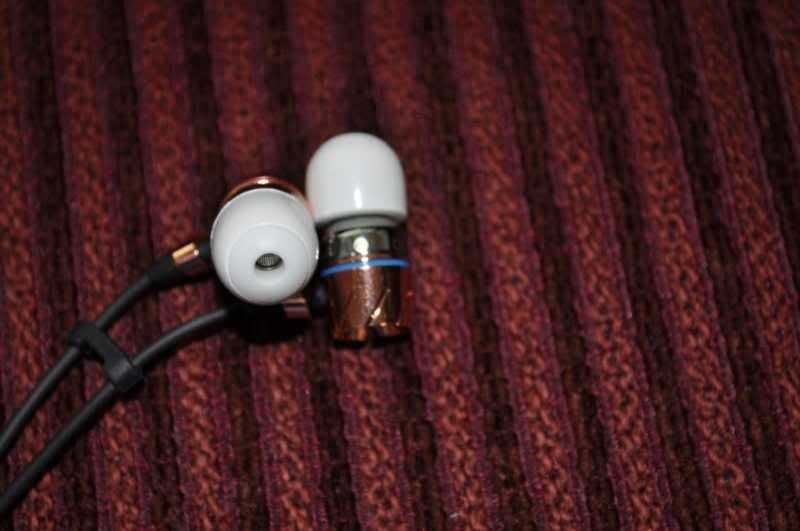 I don't know if these are the ones referred to as "supertips" or if that name is for describing the gel tips. Either way these worked very well for me and are just shy of being my favorite. They seem to be made of dense foam and then covered with a smooth coating for durability. Part of the coating seems to be silicone and part maybe just a clear coating. Whatever it is, once you see it you will wonder why nobody has made tips like these before. I take that back: I have made tips almost just like these in the past, but slightly modifying an Ultimate Ears single flange tip to fit over a comply foam tip. The result was very similar to what we have here from Monster; a comfortable, durable tip that offers great isolation and is easier to slip in and out than a regular comply.
The first instinct for these is to squish them or roll them like a foam earplug before insertion. When I do that, I get them nice and deep but the highs are completely muffled. Once again the end must be pushing into the side of my ear canal. So instead I just shove them in medium depth without any rolling or squishing. That seems to work great as the sound I get is very enjoyable.
These tips sound like someone took the triple flange sound and gave it a big smiley face EQ. The bass is a bit more pronounced and the highs are sharper. Not harsh but certainly more forward. Mids are not exactly recessed but definitely softer and more forgiving, especially in the upper midrange area. To make one of my many (and probably not very helpful) speaker comparisons, the Coppers with white tips remind me of the Wilson Audio Sophia speakers. The sound is about as full range as it gets, just beyond what you could call neutral but not ridiculously so, and overall very smooth and fun.
FOAM TIPS
The single pair of standard foam tips included with the Coppers make for a fun but ultimately unsatisfying sound. They seem to boost the bass by roughly 30% compared to the white tips, which for me puts them just over the edge of being too unbalanced. These would be the tips I might use for a workout though, as they hold the Coppers in the ear more tightly than any of the others. The very low frequency output is astounding; sometimes you could swear that there is a large transducer moving a large volume of air but that obviously is just not the case. Soundstage is about midway between the tightly focused regular tips and the super wide triple flange, which makes it good but not remarkable. These are the only tips (of the tips that fit me well) that make the Coppers too unbalanced for my tastes, so I don't use them for general listening.
COMPARISONS
The question that most people usually want to know is "How does the Monster Turbine Pro Copper Edition compare to the Sennheiser IE8? In my opinion the Coppers are superior to the IE8 in almost every respect. From top to bottom, the Coppers sound more natural, especially in key areas like mids and the lowest lows. They are more airy, more detailed, and to me have a more realistic soundstage. They just have a bit more of that "you are there" sound.
The IE8s are not without their strengths though. They have an incredibly holographic soundstage which some people love, although to me it sounds a bit artificial. They are also by far more comfortable to my ears when used on the go. I can wear the IE8s with the basic included tips for hours. I get a nice seal and they won't come loose no matter what. They also seem somehow punchier at very low volumes, where the Coppers need mid to high volume to really shine. Additionally I like the cable a bit more on the IE8, especially for the fact that it is user replaceable.
So overall the Coppers sound better to me but the IE8 has a better design. The IE8 still sounds quite good and I would not fault someone for choosing them above the Coppers. In my opinion any of the top tier IEMs in this class are worthy enough to be someone's favorite. We all hear things differently.
As good as the Coppers are, I prefer most of my customs to them. The LiveWires duals might be a good competitor for the Coppers, but the LiveWires Trips are superior in my opinion. They also cost around the same. Given the chance though I think both can coexist in someone's collection. They have different strengths that compliment each other. The LiveWires are more analytical and detailed, while the Coppers are more laid back and smooth. If I was using a lower quality source, I might actually prefer the Coppers as they tend to smooth over imperfections much more than the Trips. Both options scale quite well with amp and source upgrades, to a limit. The Coppers top out at reasonable gear while the LiveWires keep scaling indefinitely. If I was building a setup with a modest price limit, I might pick up a budget USB DAC, a high value amp like a Matrix M-Stage, and the Coppers. Then I'd connect my laptop and start grabbing all the high resolution music I could get my hands on. If I was going to get a much higher end system I'd opt for the LiveWires.
AMPLIFICATION
I have mentioned this a bit already, but the Coppers scale very well with amplification. I enjoy them quite a bit straight from a Sansa Fuze or Clip+, but they do require the volume to be at roughly 75% or higher or even 90% with some music. Using a simple amp like the Vivid Technologies V1 ($99, review coming soon) gives a substantial boost in resolution and clarity. Upgrading to the Audinst HUD-mx1 ($179, review also coming soon) offers a subtle but detectable improvement. Stepping up to the $250 Matrix M-Stage makes them still more smooth and effortless although to be fair that amp is really more like a $1000 product. Moving to the top of my line, the $3000 Luxman P-1u, doesn't show any improvement over the M-Stage, apparently due to the Coppers being topped out. These are very forgiving IEMs and they will basically do their best with whatever they have to work with, unlike many other high end IEMs in this class. While I'm on the topic, they really aren't picky about source either, as long as it is of decent quality. I tried my Toshiba HD DVD player and it sounded just as good as my Theta player.
CONCLUSION
I am surprisingly in love with the Monster Turbine Pro Copper Editions. They come with one of the most robust accessory packages I have yet seen. They are well built if a bit too flashy and heavy, and the sound is outstanding. They have some of the best bass extension available at any price. The mids are lush and smooth, and the highs are clear and extended but never harsh. Depending on the tips used, the soundstage is quite large but also very accurate. The sound is very natural and they can often step aside and make you think you are listening to the performance live rather than a reproduction.
The fit was tricky for me, not unobtainable but simply a touchy process, and remains so after much practice. The choice of tips changes the sound more than any IEM I have ever encountered. Find the right fit though and these IEMs are clearly in league with the best available. I don't think the Coppers are my absolute favorite but they are in my top 5 or so right now. I've always like contrasting headphones, pairing a really detailed set with a more laid back fun set. These are my current favorite laid back fun set, besting such alternatives as Westone 3, Sennheiser IE8, and UE SF5EB. The Coppers are more neutral than all of those though, being just slightly warmer than neutral, and I think that fact is what is making me enjoy them so much.
As usual I've stayed away from the threads on this product until after my review. I see that my findings are pretty much in line with the majority of other listeners, which almost makes this review unnecessary, but I agreed to do it so here it is. I also got to spend a lot of time with some other products that I'll be reviewing shortly so it worked out well. I'm glad I'm not crazy about how much the tips change the sound.
I can totally see why some people would dismiss these as fluff, due to the way they look, their flavor of the month status, or simply the Monster name. But by doing so you would miss out on a truly excellent top tier IEM. For those that have tried them and didn't like them, well that I can understand too. I have a few headphones that I just don't like for whatever reason, even though most people love them. That's why it is a good thing that there are so many excellent choices, and a good thing that we have a for sale forum here. As for me, I believe I'll be keeping these for a while.