I have 2 bikes. My loyal ride for the last 15 years has been a '93 Katana 1100 which was the last year that they made the 1100 then Suzuki made a big mistake substituting the higher end Katanas for a RF900...very uncomfortable). Here is my Katana1100: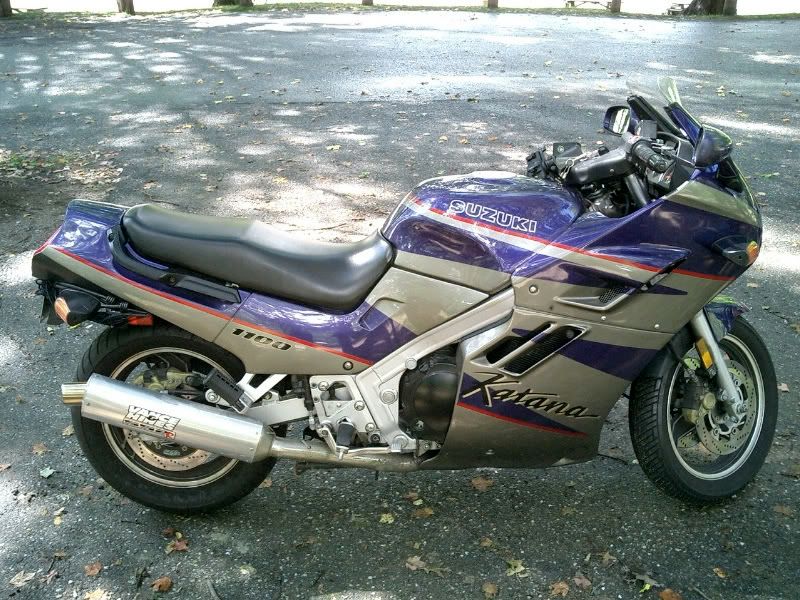 Last year, I went for the fastest production ride on the streets (in direct competition with the Hyabusa) and although it's a monster, it handles like buttah. 200 HP, top speed of 220 with limiter removed, and a 0-60 rated at 2.28 seconds (even 2-up which I ride most of the time):
Last year I took level I with California Super Bike school at NJ Motorsport Race Track in southern NJ with the man himself, Keith Code. It was a life changing experience. This year I am taking Level II.