Apple iPad official - SlashGear
iSlate Tablet touchdown in 2010? - SlashGear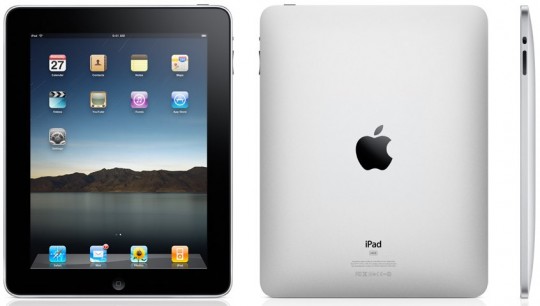 Apple announced the new iPad in their live media event today. The iPad specs that have been revealed so far are below.
iPad specs
* Display: 9.7 inch IPS
* Weight: 1.5 lbs
* 0.5 inches thin
* Battery life: 10 hours
* Accelerometer and Compass
* Speaker, Microphone, and 30 pin connector
* WiFi 802.11n
* Processor: 1GHz Apple A4 chip
* Storage: 16-64GB Flash
* Full capacative multi-touch
Pricing: $499 for 16GB, 32GB for $599, and $699 64GB.
Adding 3G costs a $130 per model. The 3G version runs on AT&T and comes with new data plans: 250MB for $14.99 and an unlimited plan for $29.99 a month contract-free.
I'm definitely hesitating on getting this.