and boy ol boy that little black box really rocks!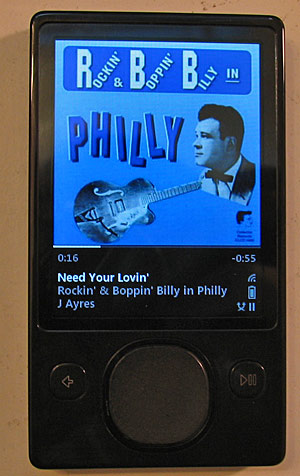 the whole thing is filled with Rockabilly and DooWop and 1950's music from one of the biggest collections in the Country. And I am around half way thru encoding my collection. I need more space, and was really hoping for a larger capacity Zune then the tiny 120gig. Oh well...
Maybe I'll get several Amp3's and some 16gig cards, same for the clip plus..
Have a card each with different genre's, one for my Christmas/Halloween music, one for Rap, one for World/trance...
I don't give a hoot for features, I just want a good sound and space...!