Quote:
Originally Posted by
MD1032
If I ever get a car that glows underneath like that, you all have my permission to take away my driver's license.
I drive a '98 Civic DX that is unfortunately neither fast nor furious. It's not too bad, but it's only a glimpse of my last car, my '97 Civic LX. That car was in perfect shape, it had all the bells and whistles, ran amazing, then I was driving one day in Christiansburg and it was totaled (by a woman, of course) in a situation I had no control over. It was a sad day because I knew I would never have that car back. The only replacement manual transmission Civic we could find in our area was a '98 Civic DX that was sitting in a guy's yard. As a result, it has some severe sun damage on the roof and the underside's pretty rusted. It runs well, but I really miss having a trunk light, power windows, a button to unlock all of the doors, and many other normal features.
The best feature of these cars is the mileage. My record is 42.6 MPG on the highway. Considering the car's cost ($3700), I believe this is one of the best value used cars on the market in terms of cost to maintain, gas consumption, and initial cost. My only recommendation would be to get the LX and make sure it's in good condition.
If I could have any regular sedan today, I'd probably choose one of the newer Fords or a European car, not a Honda, because man, these new Civics suck compared to the old ones! My grampa's SEL Ford Focus is one of the best manual transmission cars I've ever driven. It runs extremely smooth, has excellent low-end torque, and just absolutely shifts like a dream, plus it's got every bell and whistle you can possibly imagine.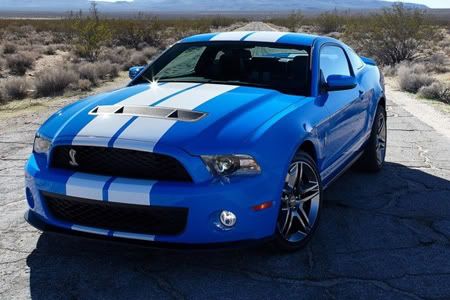 If I could have any sports car today, I'd likely choose the 2010 Shelby Mustang, believe it or not. I think they're really sweet, look and sound awesome, really, I think Dodge, Ford, and Chevrolet all did an excellent job remaking the Challenger, Mustang, and Camaros of old... I like the old muscle cars myself.
What about a focus SVT
My stepdad has one, I cant remember the year 03-05. Its got a short throw shifter, All wheel brembo discs, aftermarket supercharger and pulley kit, recarro 4-point harness seats, aftermarket exhaust, 74lb fuel injectors, aftermarket MAS, etc... Can't remember how many PSI hes running but its got a ton of torque and hp. Sinks you in the seat and you cant even bend forward in the seat when the cars accelerating.