Finally got a chance to visit Singapore lately, so here is something I brought back with me: GoVibe Derringer.
I am a sucker for cheap ultraportable amps, here are a few for your eyes' pleasure.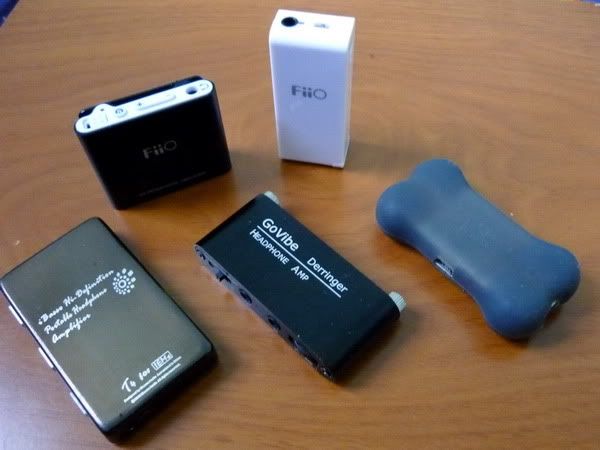 FiiO E3, E5, Travagan's Colors, iBasso T4 and GoVibe Derringer.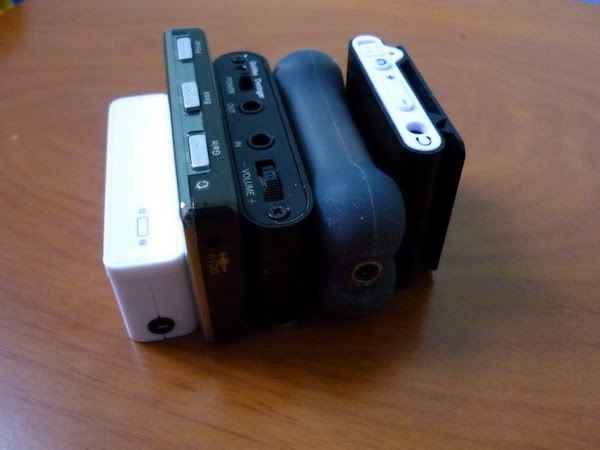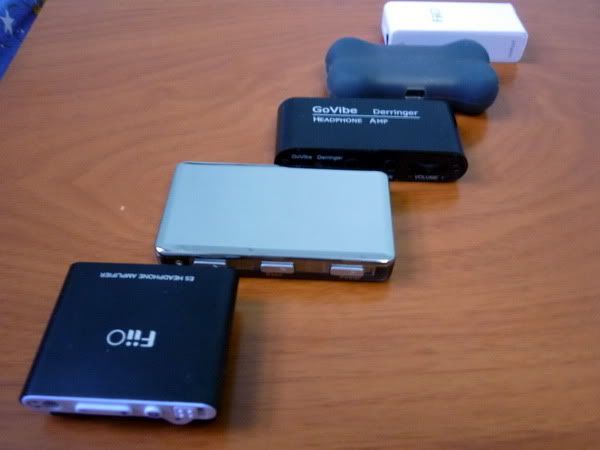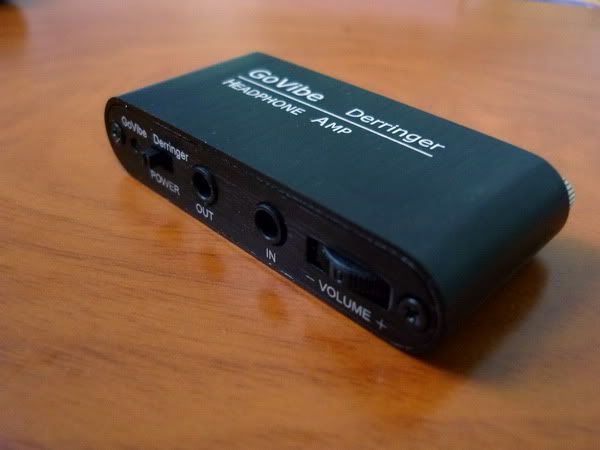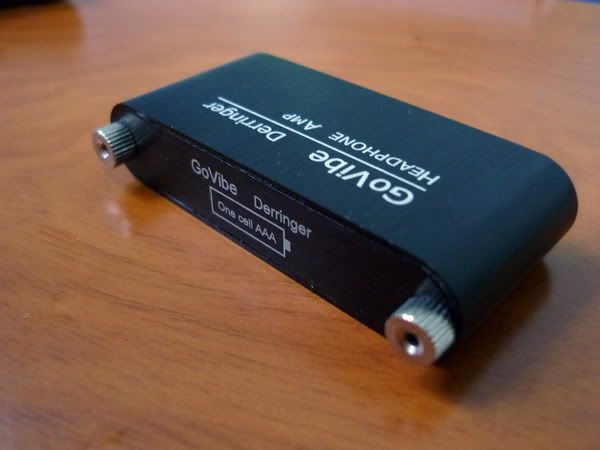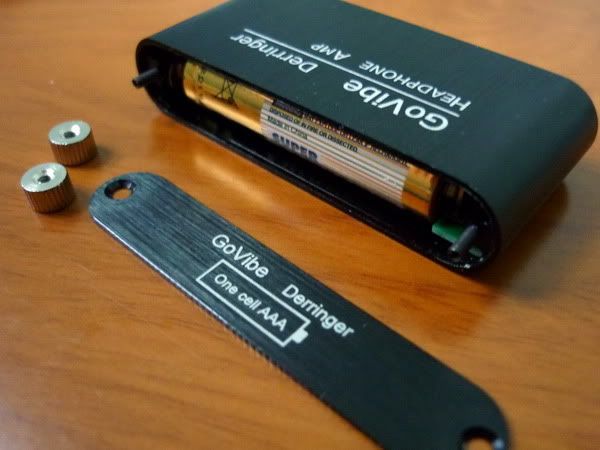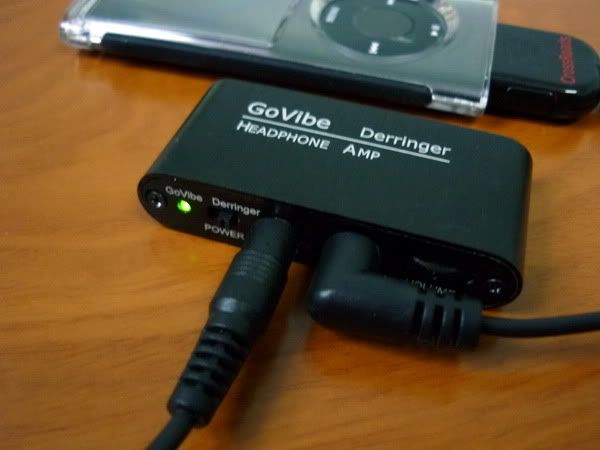 Impression
I think it is fair to describe Derringer as the coldest, cleanest, most analytical and uncolored ultraportable amps I ever heard, but not necessary in a bad way. Most ultraportable tend to sound warmer by adding a fuller mid to the overall sound. they also tend to add more reverberation to give a sense of space and create a wider soundstage. Derringer is different in way that it doesn't really add any warmness to the mix nor does it have any extra reverberation. Besides extending the treble, Derringer will just throw back whatever you feed it, amplified.
So what is the big deal with an amp that sound "not-so-fun"? The answer is what you can pair it with. Ultraportable is meant for IEM and earbud user on-the-move, but in many way they are also a lot more picky on synergy. Some IEM just don't sound right pairing with ultraportable amp - While cold analytical IEM can be a bliss when pairing with most ultraportable, the mixture of warm amp and warm sounding IEM (such as s-JAYS) usually doesn't add more than the headphone-out alone. In some case, there is more harm than good. What I find Derringer to perform very well at is with those warm sounding IEM that can benefit from a bit more detail. For once, RE1, UM2 and s-JAYS finally sound right from an ultraportable.
As you have seen in the pictures, the placement of the sockets and switches are a bit strange, probably due to the fact that this amp take AAA battery. That said, it doesn't have that high of a gain for demanding headphone but it can still push RE1 (150ohm) to very loud volume. The low gain actually is a good thing for IEM user as I can set UM2 (which has a very low impedance) on 4/10 and still listen on comfortably volume. The other good news is Derringer has almost no hissing at all. I can hardly tell the very faint hiss with my UM2 when the volume is max'ed out even when no music is playing.
SQ wise, I think it is hard for me to say in definite that Derringer is better or worst than T4. They both have their pros and cons especially on the issue of synergy. Nonetheless, it is an interesting amp to own.
The local price is SG$99, which is around US$70.