I've had the Supra SE for a while now, and have quite a collection of 6sn7, 7n7, 12sn7, 2c51, vt-231's, 12at7's, 12au7's, 6922's, ecc99's, 6bl7's, etc... to "tube roll" in the amp. I also use Lawton Audio (Denon) LA-2000's, which are a pretty difficult load, being down in the 25ohm area.
I was never super happy with the sound I was getting. Hence the purchase of all the various tubes.
But, no matter what tubes I used, it always sounded a bit weak and there was that intermittant noise (faint, but noticeable during quiet passages).
I figured it was just a poor match with the very difficult Denon's, even when using the 6bl7's and the high voltage setting on the amp.
Finally, I decided I'd just go ahead and sell the amp and get the Zana Deux Transformer amp instead. But I wanted to give the Supra a check-up with a good tech before selling it to anyone.
So, I called someone I trusted, Wayne Waananan at Bolder Cables -
Store for The Bolder Cable Company
- to have a look at it. He worked with Kevin Gilmore and Mike Galusha (a couple of genuine tube circuit guru's). They asked me to take some pics and send them to him. Pics below: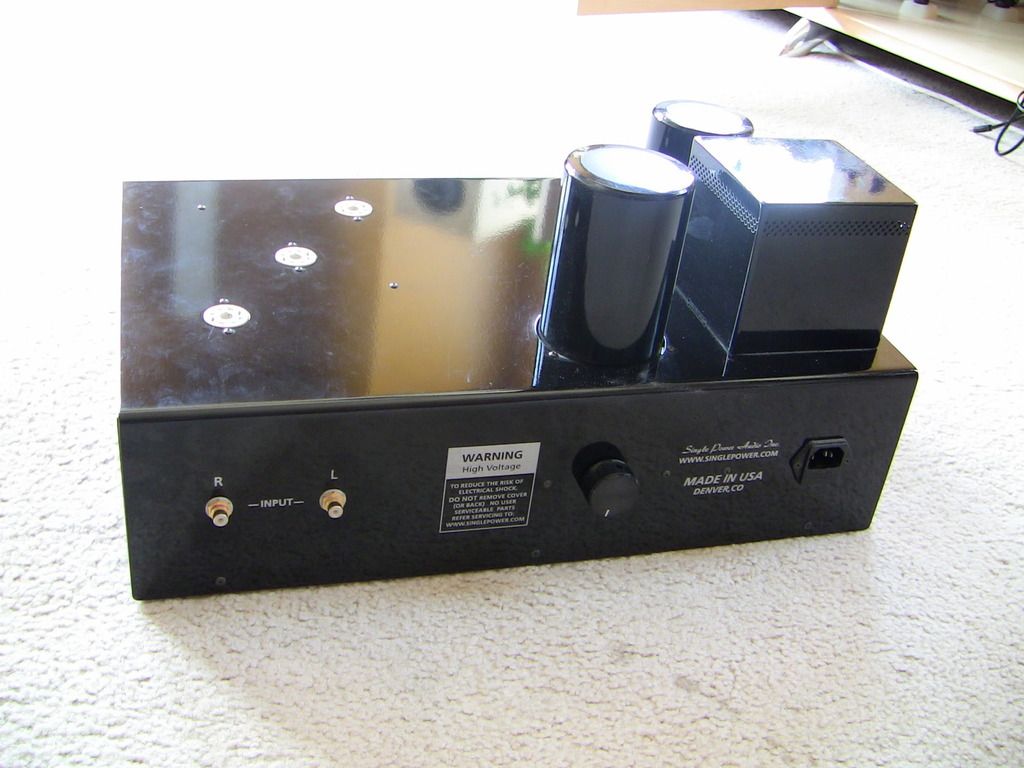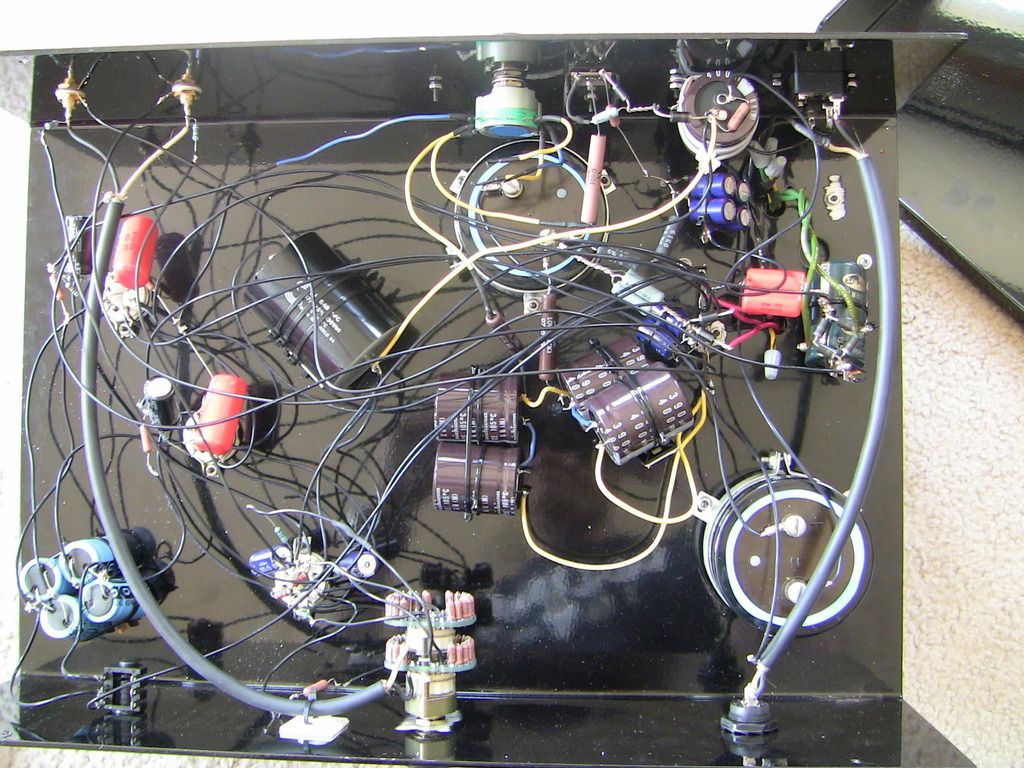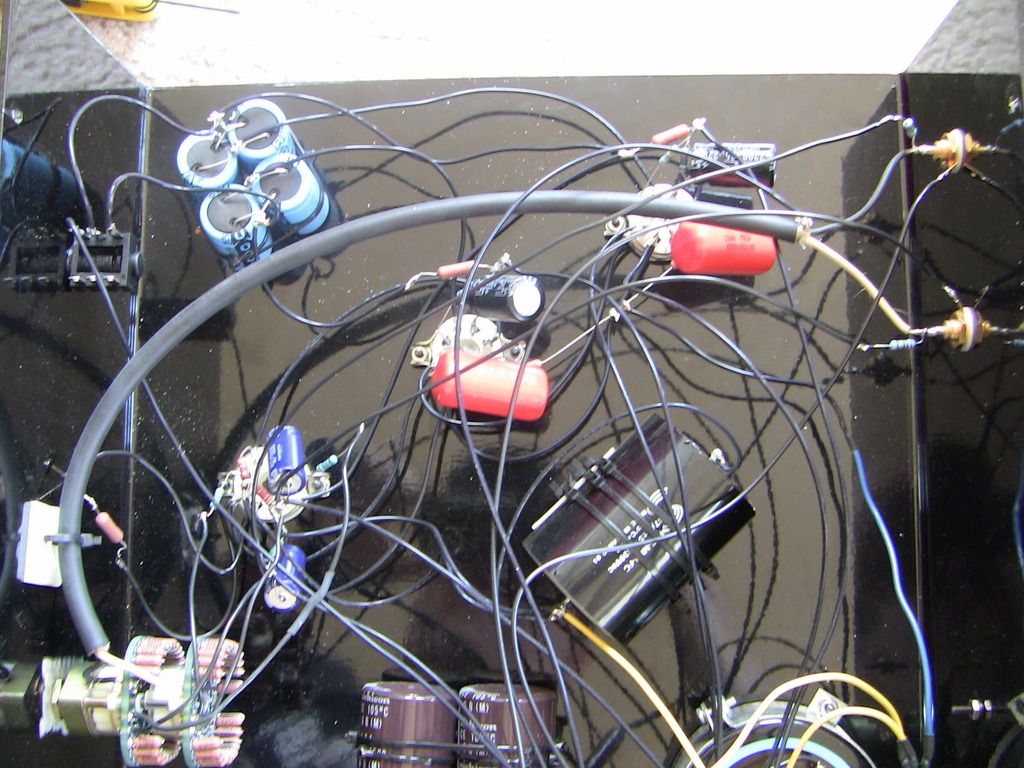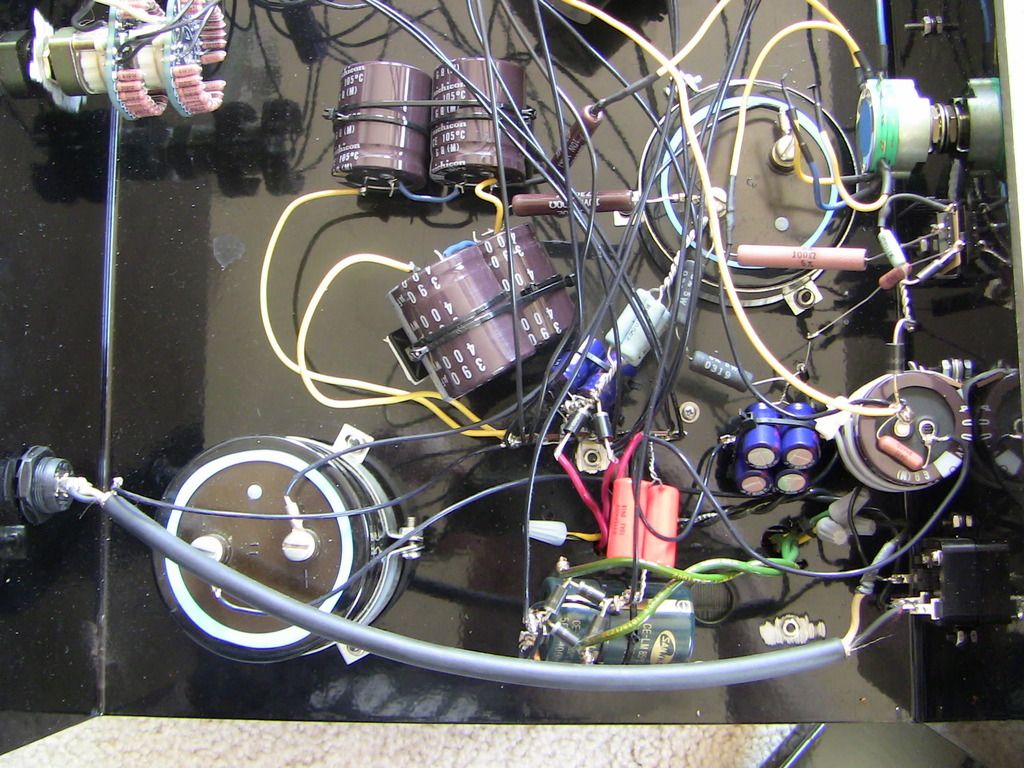 As can be seen, those are not premium quality parts, far from it. But here's the rub - those 2 big @ss soup can sized capacitors? They are rated for 450v. Not bad, except the voltage from the transformer is
530 Volts!
Now, even though they are connected in series, there is not a leveling resistor(s) in place between them. That means there is a high degree of danger that they will blow up,
Yes, BLOW UP LIKE HAND GRENADES!!!!
.
So, obviously this thing needs extensive repairs to get fixed. The power transformer is putting out WAY TOO MUCH voltage for this circuit. And the (cheap) parts in there are not rated to handle anywhere near this level of voltage. And because of the way voltage, current, and low impedance loads work, that means it's putting out 2.5mW of power to the Denon's (and only 1.2mW in Class A). That's pathetic. And there's 500v in the case just waiting to escape and kill your @ss. Grrrr. When I think about the fact that my 2 year old daughter likes to listen to my headphones it enrages me.
Back on topic - the changes needed are 3 fold - 1) Get a new input Power Transformer that's better quality and is half the voltage of the current one. 2) Replace the cheap, incorrectly spec'd parts in the power supply with better, appropriately spec'd ones (ie, get some HEXFRED diodes, and some Solen Film caps to replace the cheap electrolytics). 3) Optimize the output to be transformer coupled and use much better quality caps in the output circuit (ie, Obbligato film in oil caps and Sowter & Lundhal transformers).
The cost in parts alone adds up very, very quickly.
In the meantime, I suggest
ANYONE that owns a Single Power amp
to contact Wayne at Bolder Cables to see about getting it checked up.
These amps ARE NOT SAFE.
Wayne was able to identify several major problems on mine just from an understanding of the circuit, combined with hi-rez pics I sent of the internals, and telling him the values of various parts on the board.