First of, I am quite
now ...
I just received an email from our friends over at FiiO (Thanks, James) with more information regarding their new amps, and this time I get the go-ahead to share them with all of you.
Here is the rendering of the new FiiO E1, an in-line amp for iPod. No production shot yet since FiiO has yet to make the final production model. It utilizes the power supply and line-out signal from iPod dock connection and incorporate an digital volume control as a remote. You can think of it as the union of E5 + LOD. The ETA is around end of August / early September. Not sure about the price yet.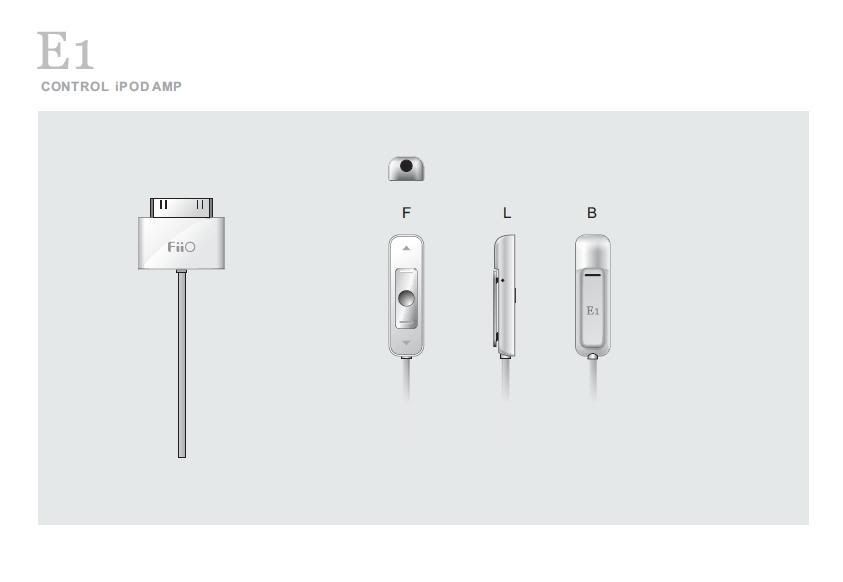 Here are some pre-production shot of FiiO E7, FiiO upcoming USB DAC + AMP, note that this is not the final look (but it probably won't be too far off). Battery life is expected to be >100hrs, The 5 sides of the housing are CNC'ed aluminum (with harden acrylic on the last). ETA is estimated at December (likely around X'mas like the E5). There will be a dock planned for later release, which will enable remote control function and two line-out (one variable and one not) in case you want to connect it to speaker or use the DAC function only. E7 will have a special dock connector for docking and there is also plan for further accessories development, which will allow connection to desktop amp, mini Hi-Fi set, speaker and such. E7's price is estimated to be lower than US$100.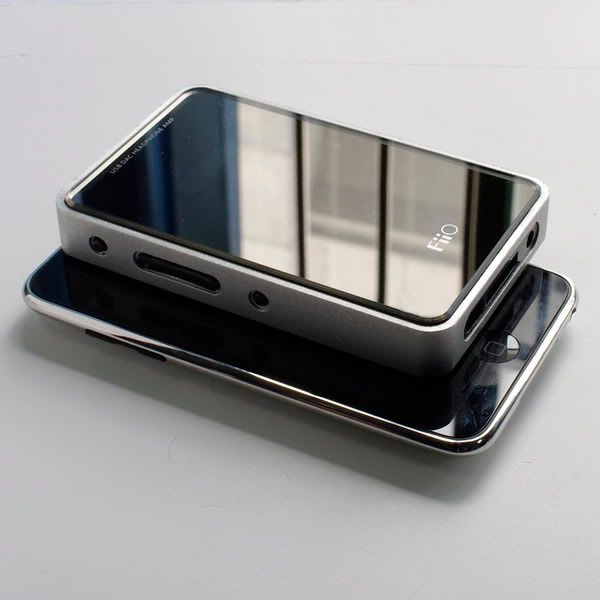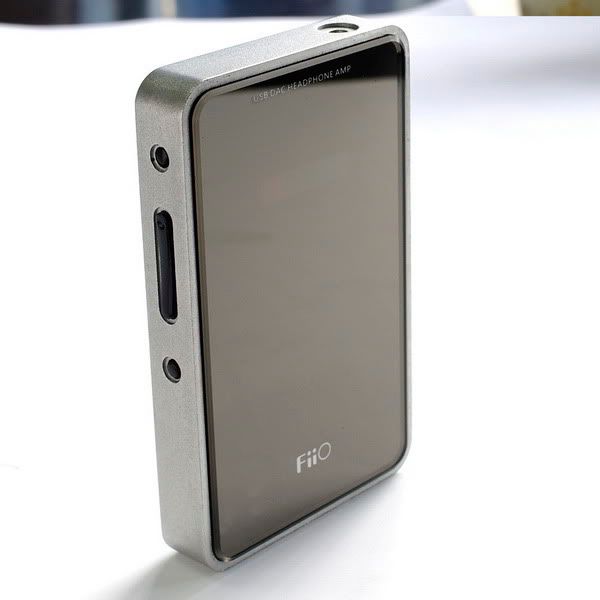 So, any thing else you want to know?
[
UPDATE
] 11/30/09
E1 has been sold on several webstore, such as Head-Direct, DealExtreme, MP4 Nation, etc. Several review can be found by searching the forum. A black edition will come on the next batch.
Here is the new rendering of E7: Along with some inner hardware changes and the face lift, the new casing is also slimmer than the previous prototype showed above.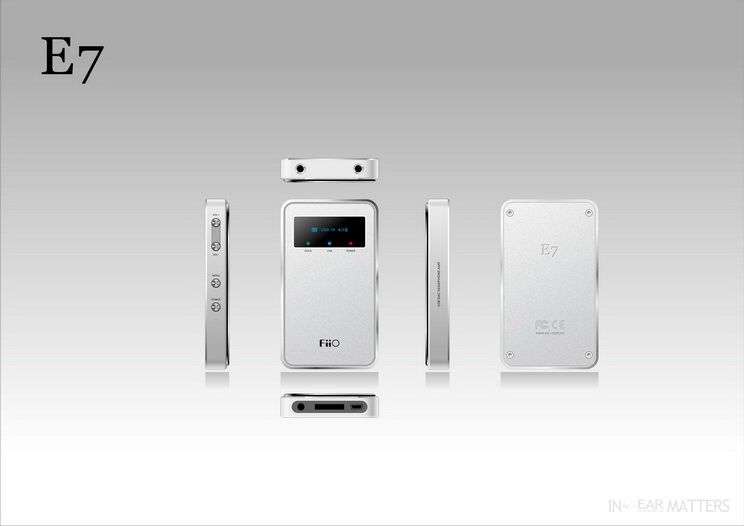 This is the proposed E9 prototype. Basically it is desktop amp with an iPod / FiiO dock integration. You can either 1) dock you iPod / iPhone on E9 and feed it the line-out, 2) dock the E7 and give E9 the USB DAC function (E7 will feed line level signal from E7 DAC directly back to E9 amp section). You can think of E7 as E9's DAC module. or 3) Feed E9 a line-in analog signal, just like most other desktop amp. E9 will also feature a better, newly design amp section that is different from E7.
[
UPDATE
] 12/11/09
I just got more photos update from FiiO. The E7 shown here will be very close to the final version (I was told the final version will be better looking). Also, the will only be black color model (anodized aluminum housing). The buttons are full metal with highly polished glossy surface. So far the included accessories will be 1) decent quality 20cm 3.5mm-to-3.5mm interconnecting cable (not shown here), 2) soft pouch with velvet-like surface (similar to those in picture, but mod'ed for the amp) 3) rubber band (also similar to the one on the E5 in picture, but mod'ed) and 4) a good quality 120cm USB cable.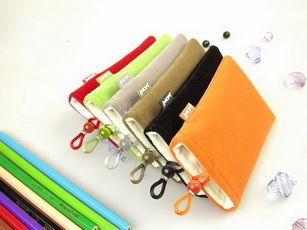 [
UPDATE
] 12/28/09
Just got these, the official spec and features:
Internal circuit:
USB interface: PCM2706
DAC : WM8740
Low pass filter, buffer, pre-amp: OPA2338UA
Headphone amp:TPA 6130A
Coupling capacitors: ELNA PURECAP
Power supply: build in 1100mAh Li‐polymer battery
Amp section:
Power output: 135mW x 2 @ 16-Ohm
THD+N: 0.08% @ 25 mW, 1 kHz
S/N: 98dB @ 40mW
DAC section:
USB 2.0 compatible
Supports 44.1kHz and 48kHz native sampling rates, 16bits.
Main features:
Designed to compete with Portable amp / DAC twice its price.
Build in USB interface and high quality DAC for PC/MAC/Notebook/Netbook, converting digital signal to analog music signal to headphone out and line out.
Line in function.
Dual headphone output socket (3.5mm)
Real line out (3.5mm jack) directly from DAC, bypassing amp section.
Three levels Bass boost.
Dockable.
IR remote control (only supported in E9).
128x64 OLED displayer.
Battery level display, charge status display.
Sleep mode; auto power off support.
Digital electronics volume control.
Dedicated Power on/off switch!
Charge switcher (selectable in menu).
Build in 1100mAh Li‐polymer battery with charge control and battery protection.
Estimated 60hrs runtime at maximum ouput.
Accessories:
3.5mm stereo cable
USB cable with dual magnet core
Silicone band
Carry bag