Doesn't look like there's a thread for this yet so I figured I would start one as I just received mine. I took some pictures for everyone. The quality isn't very good since I don't have a digital camera so my apologies!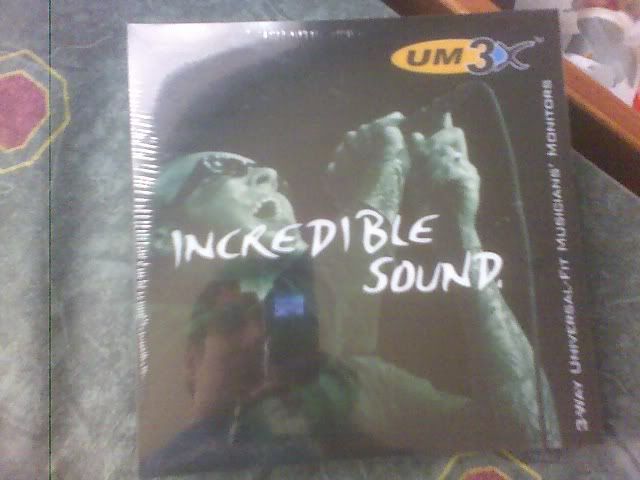 Initial impressions on sound - sounds very intimate, powerful but accurate bass. Good separation between instruments. From memory, definitely less thick than the IE8 but probably a good middle ground between the IE8 and something less bassy. Only listened to one long song on it so far. Dream Theater - In The Presence of My Enemies (pt 2) on my Cowon D2 - 320 kbps lame mp3.

Feel free to ask questions and I will get to them when I can. I will write a more detailed writeup later and offer a comparison between this and my PFE because my IE8 is out on repair.

Quick tidbit about the sensitivity. I know some people were worried about how hard they are to drive considering their abnormally high impedance for IEMS but do not fear. Running them from my D2 so far - 18 volume is pretty comfortable for me and that's actually just around the same range I listen to on my IE8's depending on the song. The IE8 is only 16 ohms.