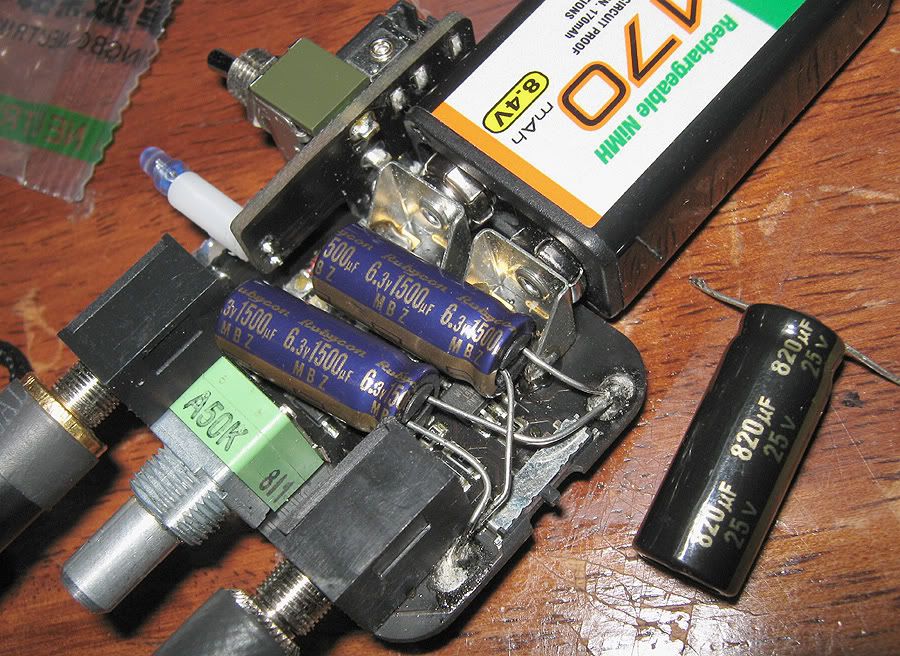 I will make this short and sweet.
Stock PengAmp Caffeine
:
- A bit too bright sounding for my blood, hard-edged in the higher frequencies
- Lean and lacked warmth for driving the likes of AKG K701, Ety ER-4S
- Analytical - perhaps a tad more than necessary
- Caved in soundstage
Modded PengAmp Caffeine
(Unknown 850 uF Cap
OUT
, TWO Rubycon MBZ 1500 uF
IN
)
- Super smooth and no longer hard-edged
- Milky warm and soothing signature
- Still analytical but no loger fatigue inducing
- Airy soundstage
And I am not ********ting when I say my brains melted with the new sound. I have listened to many good amps and I know this is the real deal.
Unfortunately this will require DIY skills and agility with solder to parallel the two MBZ Rubycons.
Words have it that the PengAmp will be "sunset" in favor of the spanking new HeadStage Arrow. So this mod applies to existing PengAmp if you have one.
Cheers.
EDIT:
It is worth to note that this mod is NOT recommended for those not familiar with DIY work. Taking out the board itself from the unit is difficult and you may damage the tin casing in the process.
Additionally, my choice of caps are not really suitable because the voltage is somewhat lower than the 9V battery used. The caps are 6.3V and the amo itself uses 9V. So if you have to do this mod make sure the caps are similarly rated to the amp power level. This is to make sure that the caps don't get fried in a prolonged use.
Cheers.
........Short and sweet no?