I wanted to start a thread for everyone to post pics they have taken, or they've found online, of their favorite DJ's and musicians and their headphones/equipment. Here's a photo I took of Markus Schulz at a concert here in Dallas. As you can see, he's got some Pioneer HDJ-1000's (from what he said one of his recent blogs, he just got a pair of HDJ-2000's given to him, so he'll be trying those out on tour):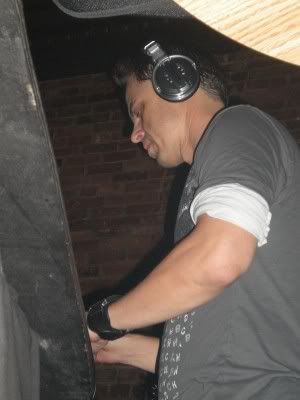 And here's a photo I took of Tiesto (also at a show here in Dallas) but I can't tell what headphones he has on b/c it was too far away and dark:
Here's another shot of Tiesto, but this one is from his Myspace profile. Are those Ultrasone's?