How big is your Computer Monitor's Screen? - What's its Resolution, etc.?
The inspiration for this thread was provided by
following fact
.
Do you have a CRT or (flat panel) LCD computer monitor?
What's the size (17-inch, ...) and the aspect ratio (standard 4:3, widescreen 16:10 or 16:9)
of the screen?
What's the resolution (1280x1024 pixels, ....)?
What's
the brand
of your computer monitor: Sony, Dell, Apple, ...?
(
Optionally
, what are the refresh rate, response time, contrast ratio,
analogue or digital connections, etc?)
How many monitors
do you or your family have?
Do you have two monitors (say, one widescreen and one standard 4:3)
connected to your desktop computer?
Do you also have a laptop with a widescreen display?
What are the size and resolution?
Do you have a
dedicated
computer monitor
for gaming
?
Optionally
, please post pics of your computer monitor.
I've got an LCD computer monitor with 19" screen, regular 4:3 aspect ratio,
1280x1024 resolution, response time 5 ms, and refresh rate 60kHz,
manufacured by
Dell
.
In the beginning
and now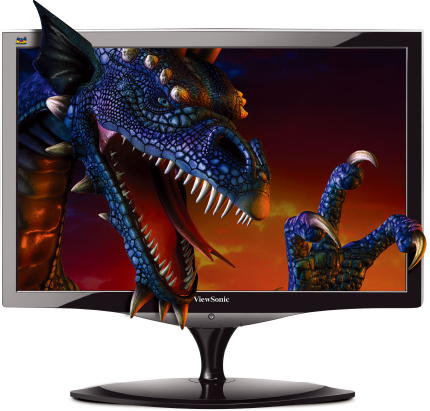 and please post your pics now.