I'm using an Eddie Bauer Vertical Messenger convertible to urban back pack for 79CAD.
Lots of pockets on the front cover: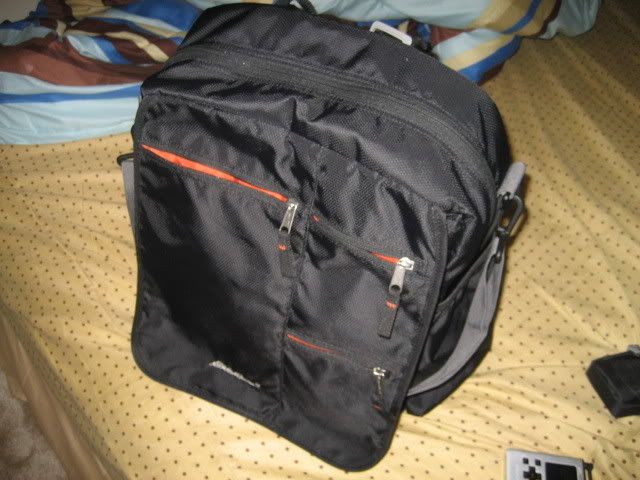 Both sides have pockets for bottle or handgloves during winter.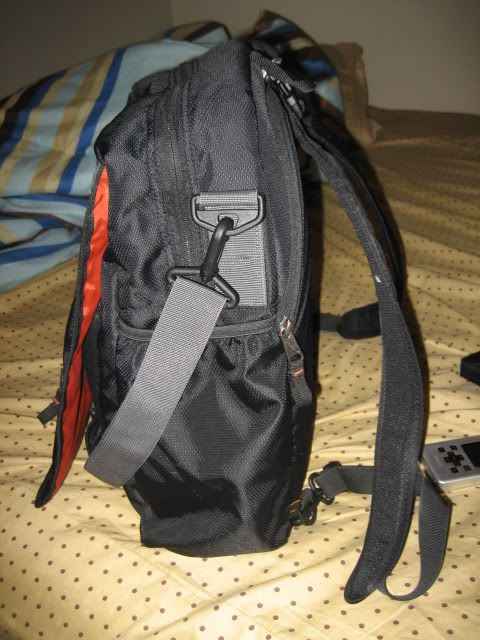 Main compartment with two pockets inside: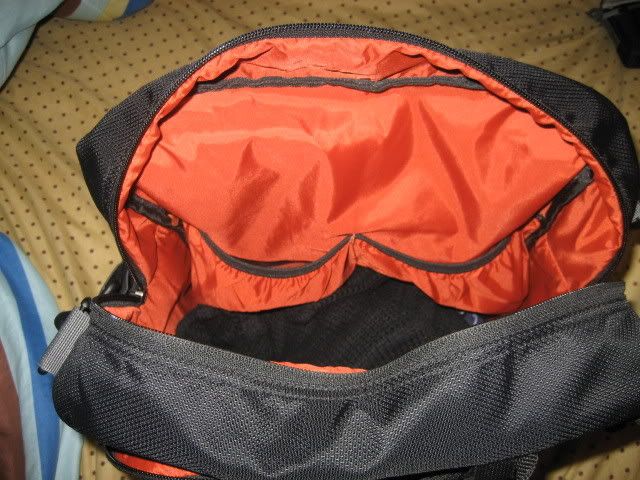 Two kinds of pockets underneath the front cover, zip lock and velcro lock type:
Generous pockets for accessories such as passport calculator cards bank cheques pens and etc.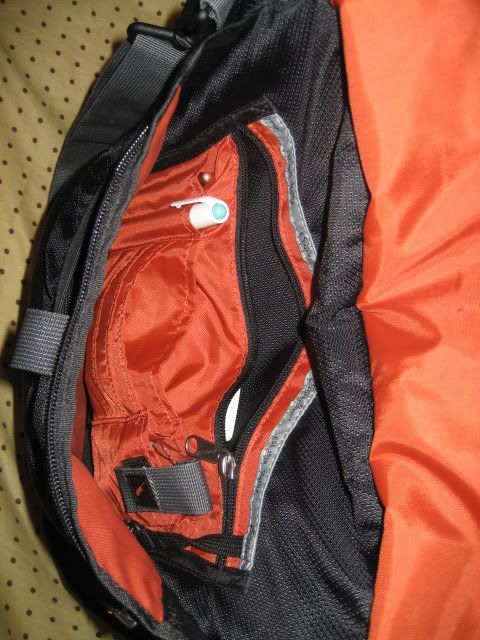 Most of all a padded laptop compartment: