I've had the pleasure of receiving the gamma1 DAC, a new DIY DAC project by amb and MisterX (full details here:
HeadWize: DIY Workshop > γ1: Full-featured modular miniature DAC
). I had expressed interest in getting one as I was looking for a source with a small footprint that I could feed from my E-mu 0404. Anyways, we all know threads are worthless without pics, so let's get that out of way:
Front: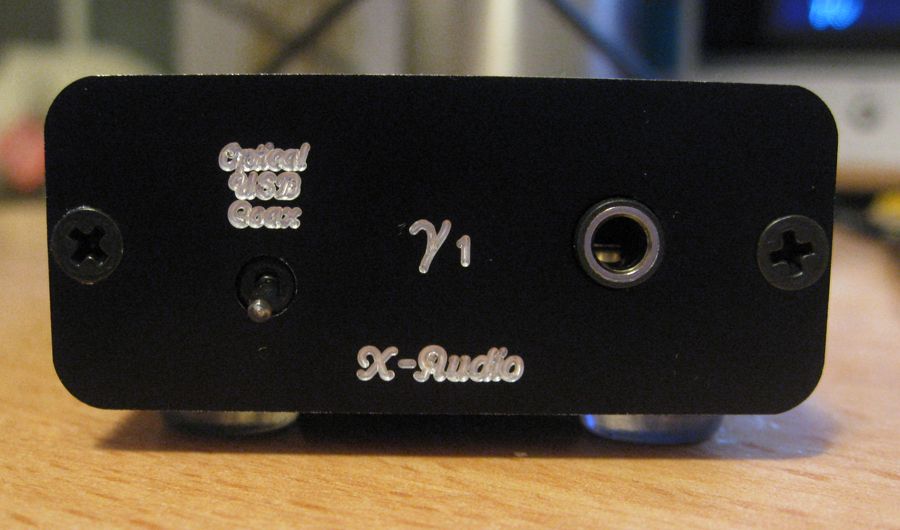 Back: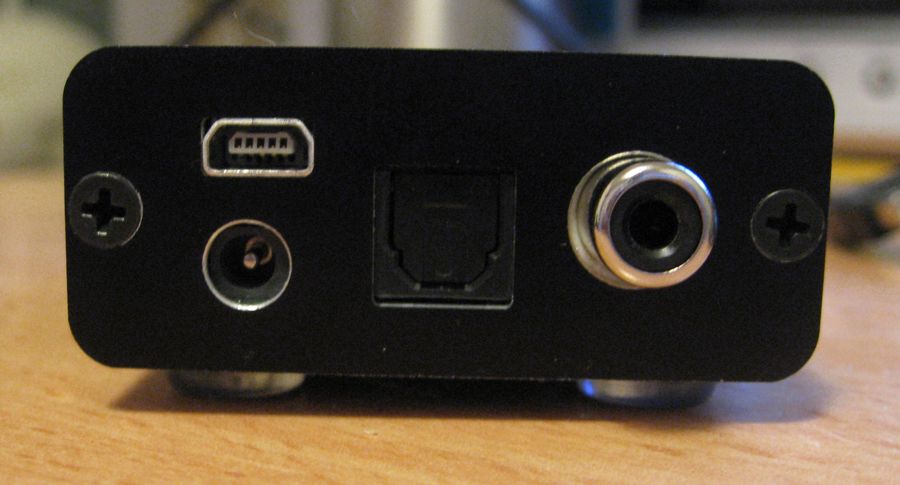 Signal locked and loaded: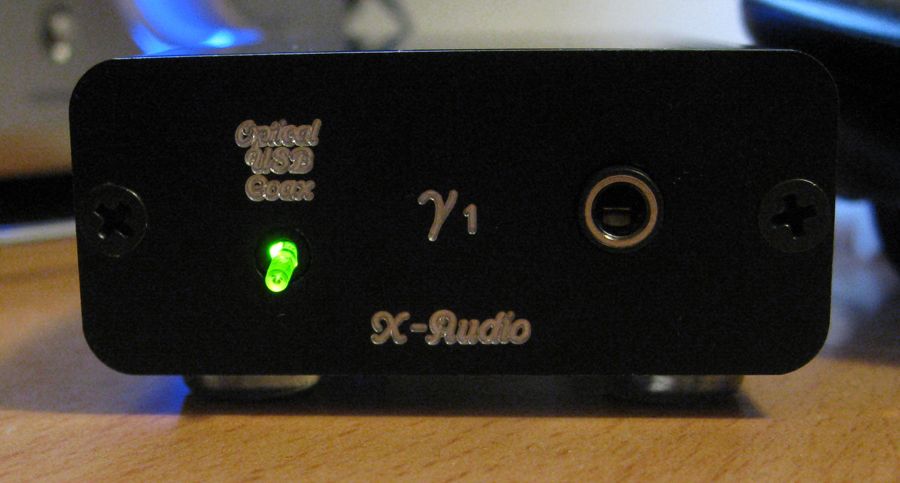 As for how it sounds, it is surprisingly very good. I am moving from a Lite DAC-38 and do not miss it (although I'll go back to it at one point just to compare).
Hopefully as others get their gammas, we can add more impressions to this thread.