I couldn't believe that it took one day for the T4 to arrive from China. It was sent yesterday and showed up today. Crazy man, crazy.
So I plugged it in with some but not too much anticipation. I wasn't totally won over by the T1 and T2. I mean they are ok but. . . So lighting up the T4 with its totally new case, that is really cool was done with the knowledge that iBasso has come along in sound quality and they have worked on the curve of learning pretty hard.
The sound wasn't bad but then hell, I just turned it on. Using my Edition 9, which is what I use most all the time, revealed that the iRiver H140 line out sounded a little better and the Xin Super Micro sounded better than either. A couple of hours passed, doing the laundry, oh yeah, etc. etc. with further comparison revealed that it now sounded as good as the iRiver. But what is the point if it doesn't sound better, right?
There have been plenty of threads lately on how unhappy some people are with the results of portables. My thoughts are that we all have different expectations. I do know that I use a good home system as a comparison and I also need, want, have to have a musical emotional experience. For me a good portable system can do this without question.
So how is the T4 now, after 8 hours. Well the bass is now better defined than the iRiver and there is a very nice clarity to the music. I would like a stronger bass line but hey, this thing is tiny,
tiny
,
tiny
.
More as time passes. Oh for those who want something to fit in a coin pocket. You know that little pocket that pants used to have? Well this will.
Oh, it has a very mild bass boost. A gain control that works, a nice small charger, an IC and good looking presentation box.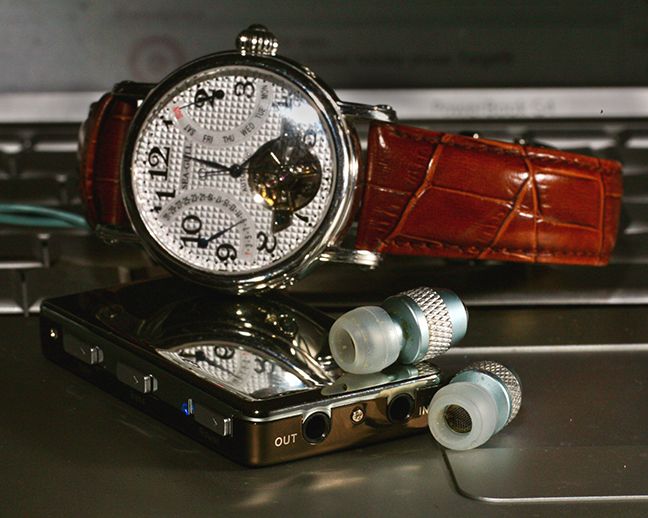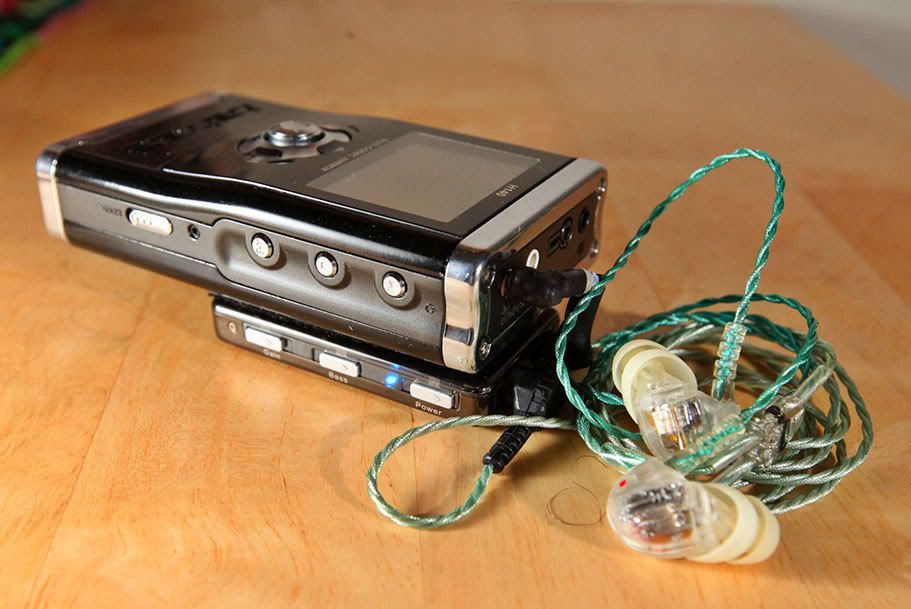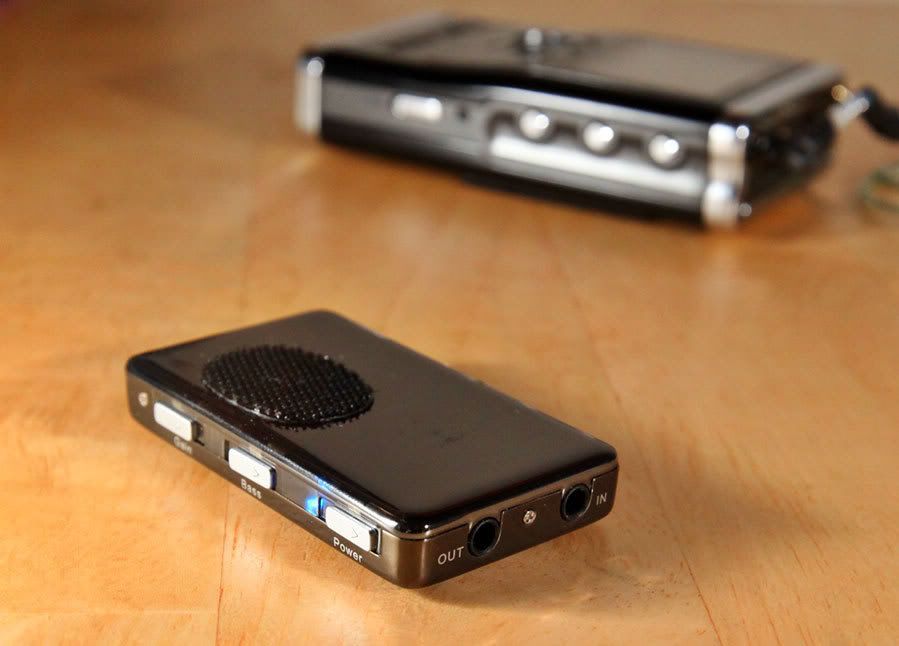 Newest version with drk grey top and latest opamps.