I have a very favorable
review of RE1
before, and I commented on the requirement of amp for this little gem to shine. Well, I just accidentally discovered another way of enjoying music on RE1.
The mod is simple: remove the mesh filter (which is glued on the nozzle) carefully. If you didn't damage the mesh you can use it again later (if you did damage the mesh, Head-Direct sells replacements with the big bi-flange bundle. Alternatively, you can just leave it as it is). Now, use a small tweezer and take the foam inside the nozzle out, and place the mesh back.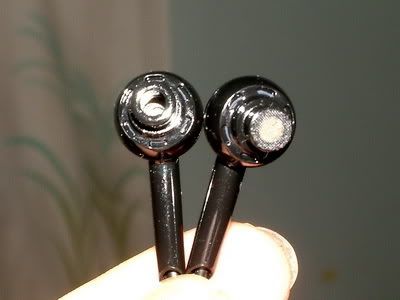 Before (right) and After (left, with out the mesh)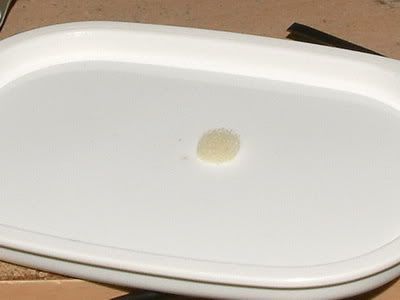 The foam inside the nozzle, expended.
SQ wise, you will find that the dark and warm sound is gone, replaced by a forward (especially on the vocal region) and pretty detail sound. The bass impact will be roughly the same, as is most of the lower end frequency. The overall volume is also increased, but only by a small margin. The change is best described as switching from a laid back Senn to a forward Grado of the same caliber. Another plus side is the requirement of amping is less important after the mod. Enjoy.