Well I have seen comments on this amp but it is not concentrated anywhere, yet. It appears from what I have read that it may rattle the concept of a portable, let alone a tiny portable with regards to sound quality. It does present a very intriguing image, both visually and quantitatively with its minimum pocket filling size.
I look forward to more impressions.
10 22 08
Well I had to get more information. I envy those who got to see and listen to the new amp at the recent Los Angeles show.
The gain settings are, 2, 6 and 11, with a switch on board accessed from top, lithium ion, 60 hours of playback, 250mA output for each channel. The size is 1/2 inch shorter than the TH. There are two 50uf caps one for the + and -, which means your real reserve is in the battery. 200 units for Christmas with a special price below the $375 that it will sell for.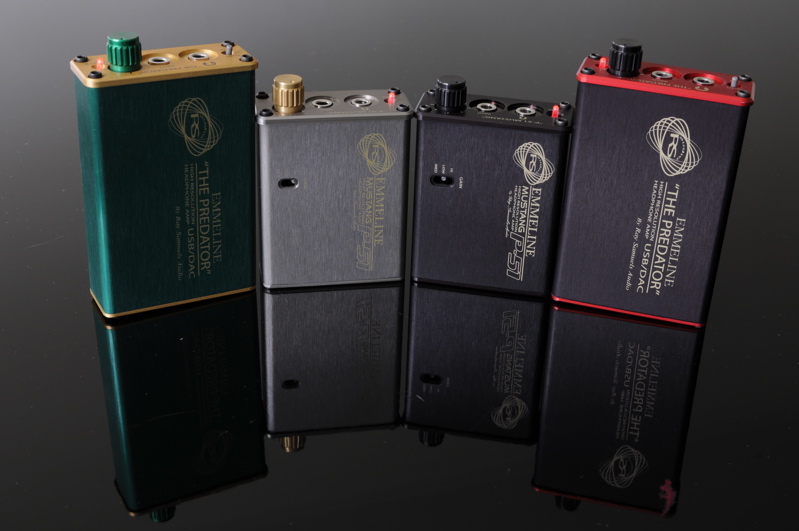 Most all of the colors you have seen on Ray's site should be available. This is fun stuff!
The P-51 is the same thickness as the Predator, about 3mm narrower and 15mm shorter.
The P-51 is about 18mm thick, 58mm long and 45mm wide. The length excludes the volume control that is 8mm in length and 8mm in width.
_________________________________________________
Headphones considered by HeadFi members to have a good synergy with the Mustang P-51:
started Dec. 12 with the recommendation of Germania
Audio Technica ESW9 with or without mods
Sony CD1000 w/ mods
FreqShow
UE Customs
Westone 3's
ESW10's
Ultrasone Ed. 9
Westone 3
HD 650, 600
"All the portables including Mustang & SR-71A were tested using UE10, UE11, ES2 by Westone & Weston3, the prototype. I did also listen to them via SE530.
Ray Samuels."
______________________________________________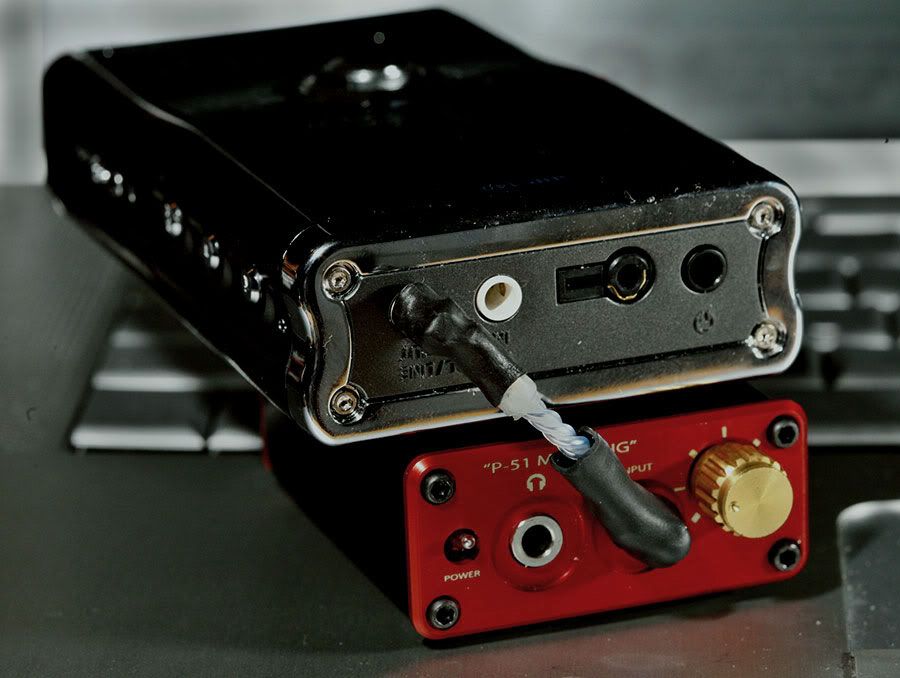 P-51 with iRiver H140 and my hyper pure silver mini to mini IC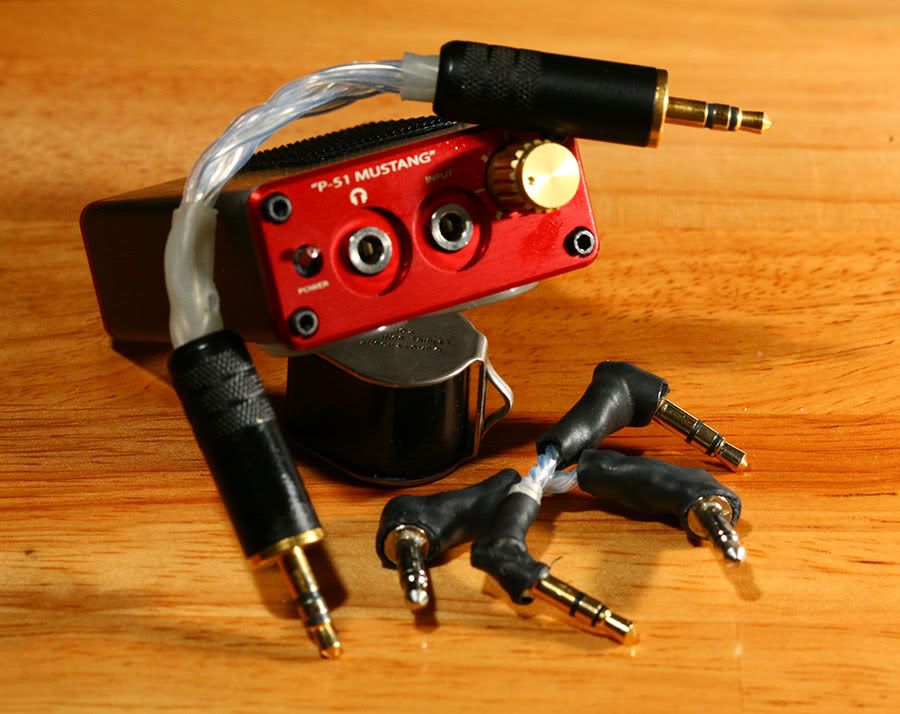 Different IC's I have made for portable use. Switchcraft minis and my own converted minis with hyper pure dead soft silver and teflon tubing braided and twisted methods used in construction