Hello, My Name is Felix and I have written a review on the Q-Jays.
Thought some people might wanted to see it!
Sorry, some these pictures were taken with my phone one handed, so they might be a bit fuzzy. sorry. I apologize.
Intro:
These $180 little tiny tiny earphones housing Dual Micro Drivers, and seriously. i wonder how small each balanced armature is because i swear, these are so small that the armatures have to be like the size of agrain of rice to fit in it...absolute amazing. For the Price, at $180, and as a dual driver, it's going head to head with the Se420, Klipsch Custom 3, and Westone Um2. though the price is a big variant, dual driver vs dual Driver, very reasonable. These earphones are designed in Sweden, and Assembled in China (now to get it straight, There's nothing wrong with stuff made in China, it's just a cheaper way or manufacturing them, it doesn't mean lower quality or anything). now should we get on with the Review?
Packaging:
Here's the Packaging they Came in...Not cheap, they came in a hard paper material box. though not the best, still very nice.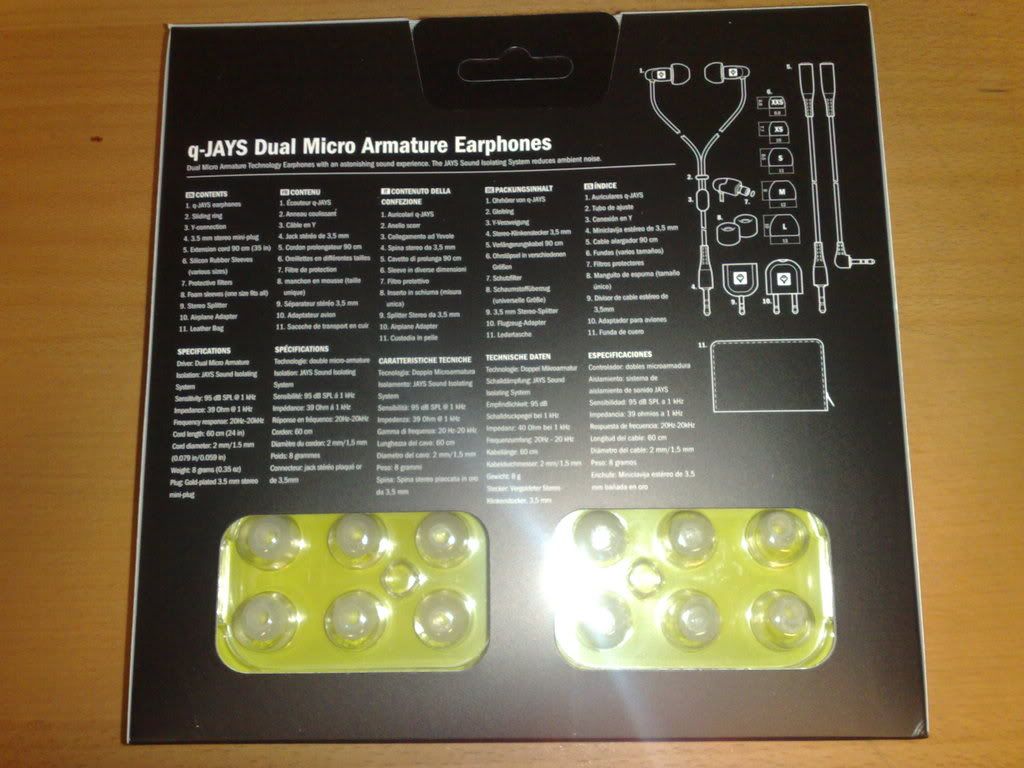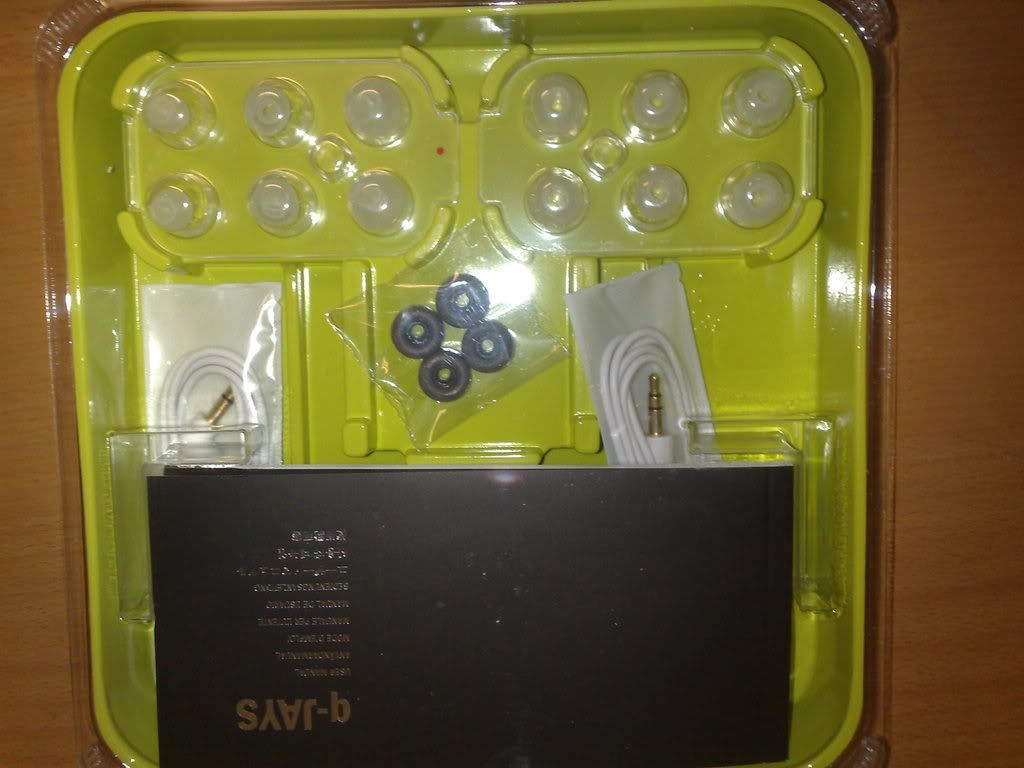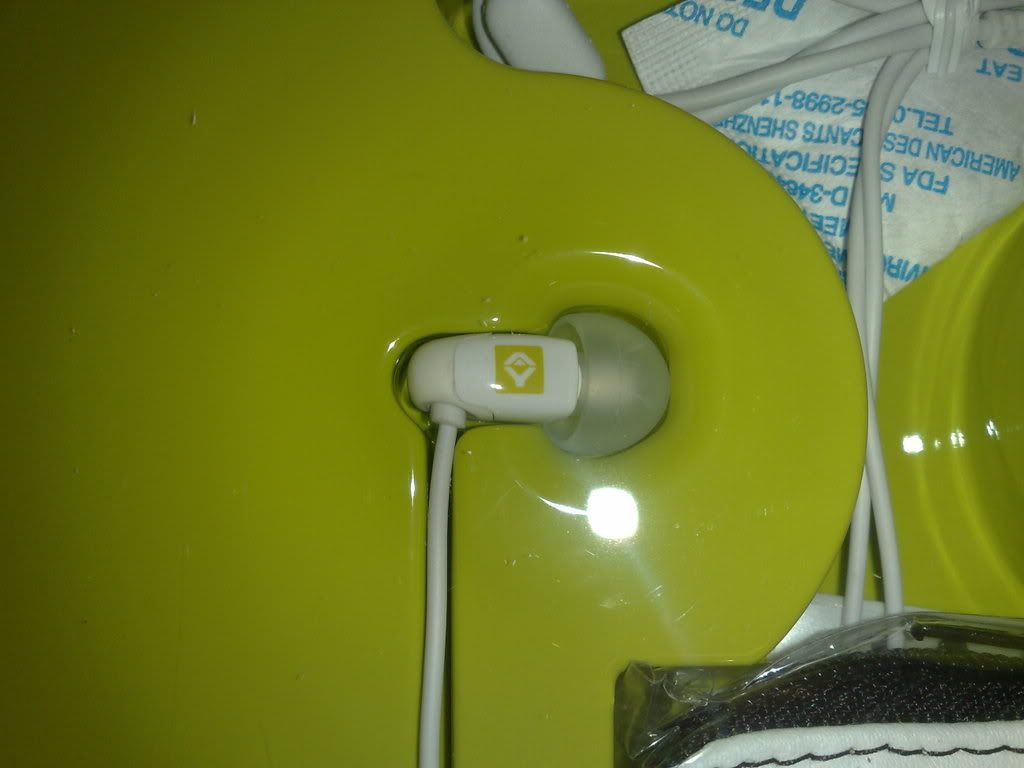 First off, Most Important, Sound Quality
Highs:8/10
The Highs, well Very detailed, very very crisp and clear. The high's we're good to the point that it was good for well pretty much everything, though the high's are not in the Ultimate ears range or the westone and shure range, it's still at a point of "fantastic" They aren't rolled-off either. Though, these earphones frequency around 18000hz-20000hz do have a slight drop in detail and does get slightly annoying.
Mids:8/10
Detailed and Warm, and nice to listen to. Infact, the Mid's are the Sweet Spot of these earphones, i would say they even rival Shure on this one. Though they aren't as detailed as the Shure's, the Se310, 420 and 530 i'm talking about, they are still amazing for the price they are offered at.
Lows: 9/10
I'm PRETTY speechless, for the size of these, the Bass is Big, Powerful, tight, and accurate. No Disortion what so ever. The Lows are fantastic for Rock and Music on the Bass heavy Side. I would recommend these earphones if Bass is what you're looking for. i guess the Airbooest Jays put into thei q-Jays are working
Accessories:
JAM PACKED! Seven Pairs of Silicone sleeves and Two pairs of Foam. Two 90cm extension Cords, One stereo Splitter, One Airline adaptor, four Sets of Filters, a Leather Carry Case. All the Acceosseies are very very nice, and the size for the Silicone sleeves are the widest i've seen, ranging from XXS(extra extra small) to L (Large).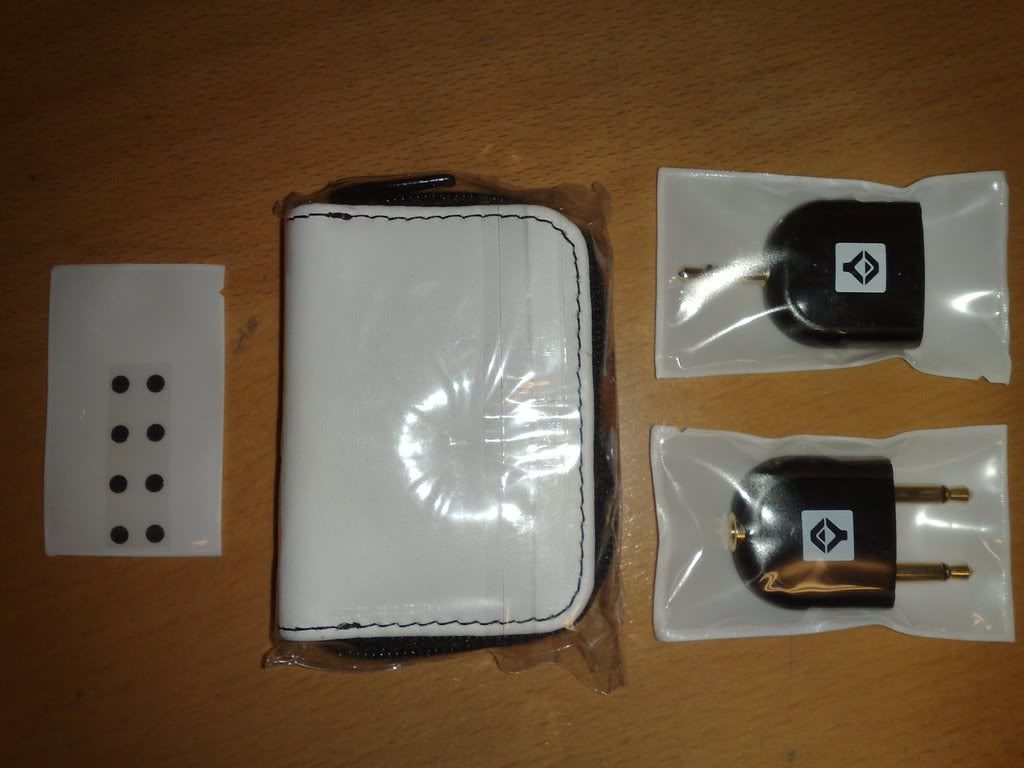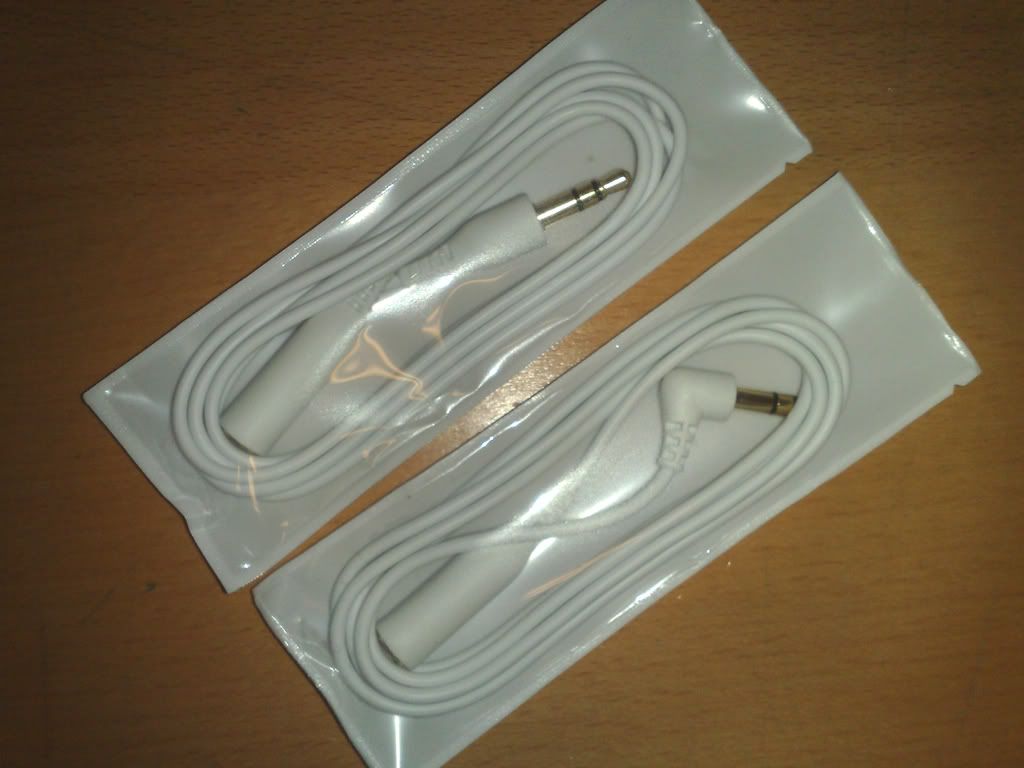 Fit:
The Fit is fantastic, they are very very small, so they fit in all earphones and don't stick out or jab the back of the ear oh anyones ears. They are a bit small to grasp to fit them in, but they are very easy to fit in to place and easy to get a good fit and seal.
Looks:
You have to admit, these are pretty good looking earphones, though simple. they are pretty and sexy. I mean JUST LOOK AT THEM!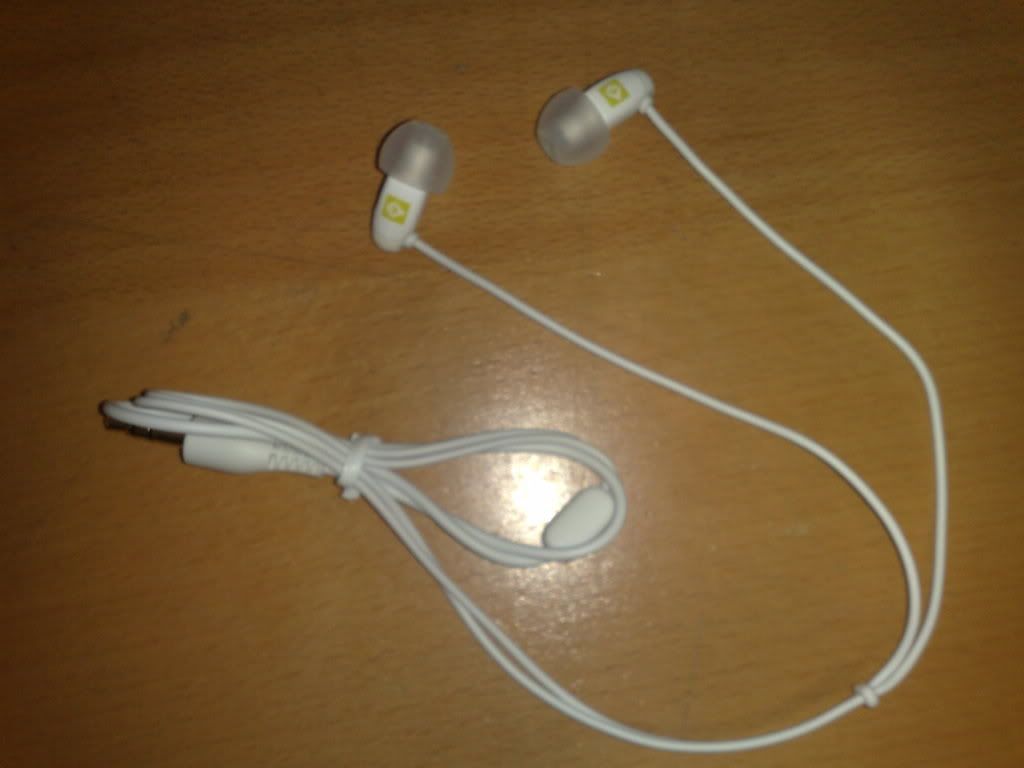 And to show how small they are...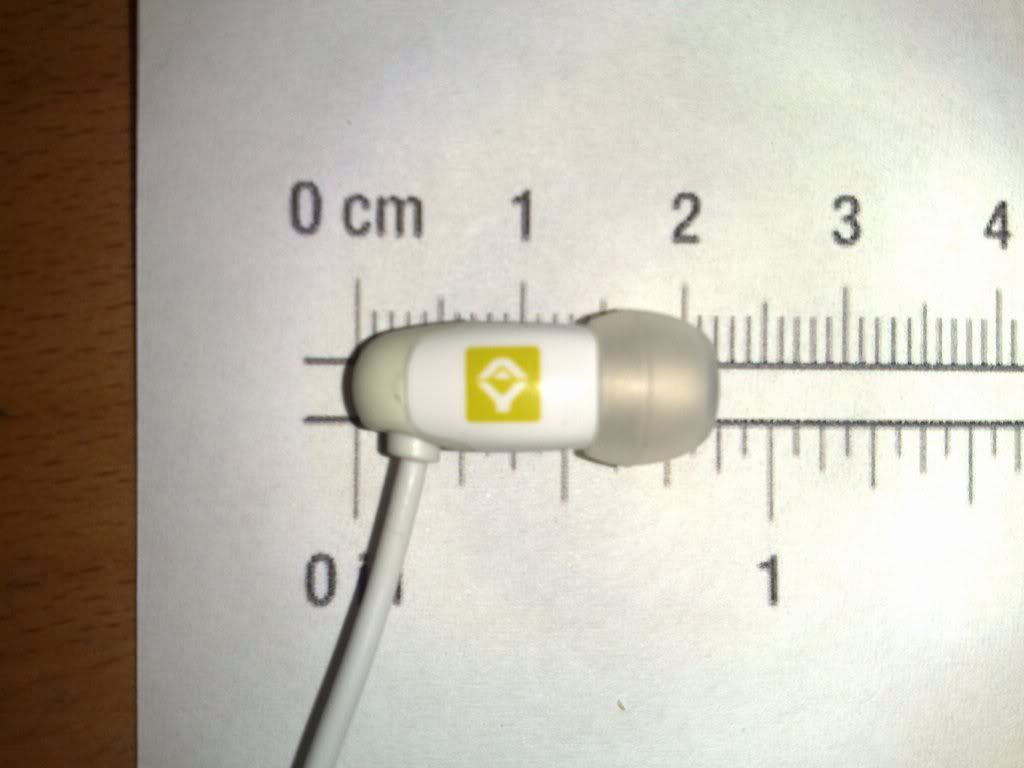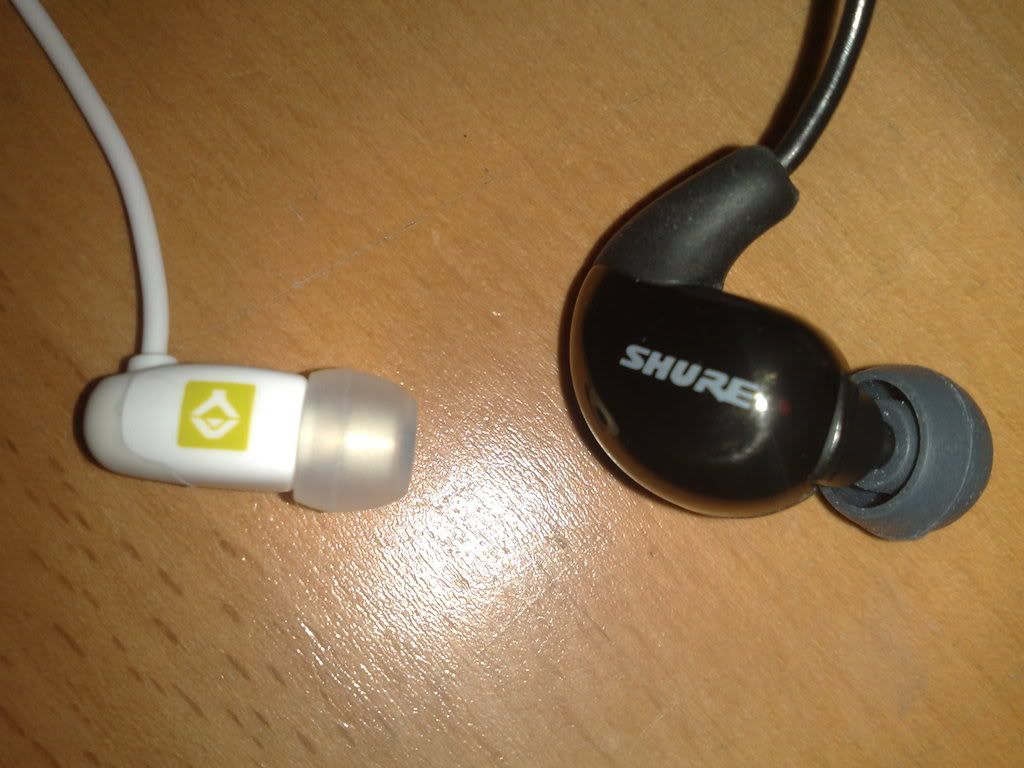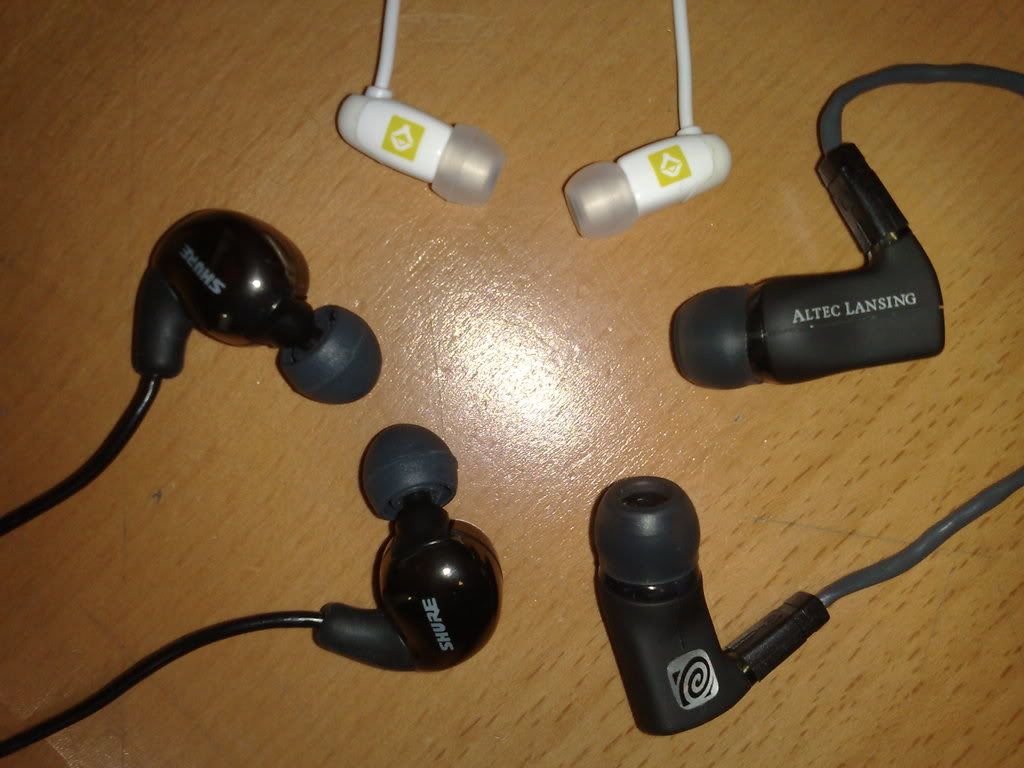 conclusion:
Variation: Black or White (q-Jays LE comes in Maroon red and Sea Blue)
Transducer: Dual Micro Balanced Armatures
Impedance: 39ohm (@1kHz)
Frequency Range: 20Hz-20kHz
Sensitivity (1mW): 95dB SPL/mW
Weight: 9 grams
Cord Style: Y-cord
Mini Jack Style: Gold plated Straight
Eartips Used: Single flange/Foam
Packaging: 9/10 Fantastic look packaging
Build Quality: 10/10 expect from Sweden
Accessories: 9/10 Jam Packed
Isolation: 8/10, fall short of Etymotic, Westone and Shure
Microphonics: 6/10 Straight down, 9/10 Over the Ear
Comfort: 8/10
Soundstage: 8/10
Sound Quality: 8/10
Value: 9/10
Overall, These are very very nice earphones. For the price of $180 US/CAD, they are very very cheap for a dual Driver Earphone. the sound quality is out of the world for the price, and They are fantastic for on the go as they are so compact and easy to carry around and light weight. So you earphones wil never get fatigued. I would give them a 9/10. i jsut complain that the case that came with it is very small, barely able to carry the earphones and a extension cord, and that the Mid's could be more detailed and richer like Shure's Se420. But none the less, very very good earphones.
Felix