Written by Ramon GL
I want to share a review with my fellow Head-Fi members on the ue11's that I wrote and posted on anythingbutipod.com, hope you enjoy
Disclaimer: As I have stated before in other reviews, I am not an audiophile or in this business, just an enthused listener who enjoys comparing notes.
Do you have a holy grail? … For me it was always the Banzai Pipeline on the North Shore of Oahu. I really didn't care how I would accomplish my goal; it was just a matter of when I would have the money to "go for it." Out of college and my first real job I accomplished the goal not once, but twice and yes it was awesome. Given the opportunity I would do it all over again, well Nuff Said about my personal endeavors, let's talk custom earphones.
Am I saying that the ue11 Pro's are the holy grail of headphones? Absolutely not, although if we are talking earphones (in-ear monitors) of a sleek small light weight size, great sound quality, perfect custom fit, great build quality for portable use, they are certainly at the top of the food chain today. If you are serious about great audio on the go, are in the audio/portable business or you are a musician they are certainly a serious consideration. But be forewarned, they are certainly not for the frugal minded at heart.
Quick Stats
Input Sensitivity: 119db @ 1mw
Frequency Response: 10Hz to 16,500 Hz
Impedance: 18 Ohms at 1kHz
Internal Speaker Configuration: Four (4) proprietary balanced armatures with an integrated three way crossover
Noise Isolation: -26dB
Input Connector: 1/8" (3.5mm) Gold plated
Custom Earphones
Both the left & right monitors are custom made to fit your ears, so you need to have an audiologist create an open mouth deep ear impression for each ear. Your overall comfort and fit will be determined by the quality of your ear impressions, so this is very important. Although having high viscosity silicone material injected into your ears is an unnatural feeling at first, this is painless, relatively fast and cleans your ears out like never before. For help, Ultimate Ears has an instruction PDF doc for you to give your audiologist on their site and a data base you can search for their recommended audiologist close to your home town. My first impressions were rejected by Ultimate Ears for not being deep enough and not covering the entire out side of my ear, so rather than go for the free impressions like I tried, bite the bullet and use a professional (around $35.00).
I'll be brief on the build quality as they are custom, which makes the overall quality very good and solid. The design is a sexy low profile, streamlined and sleek looking earphone which eliminates wind noise. From what I have read and my experience with the company over the telephone is that they stand behind their product, I have also spoken with one person that had them refitted due to poor ear impressions taken by his audiologist, with no fault to the manufacture and they made good.
Remember, we are talking customs, so they personalize your carrying case by engraving your name on it and there is a variety of coloring options for the monitor as well as the detachable cables. Currently there are 11 coloring schemes available for the shells, 5 coloring options for the cables and stock (silver "UE" logo) artwork as well as custom artwork available for an added expense. Furthermore, they offer an optional ambient feature, which is a small hole on the outer housing with a rubber plug to close it when not in use, designed to allow you to hear ambient sound. I did not order this feature as it seems like a gimmick to me and I prefer not to hear external sounds while using mine. Thus, I can not comment on the feature, but I can imagine how easy the plugs can be lost.
Included Accessories
Ultimate Ears UE 11 Pro includes a metal carrying case which is large enough to fit my player, amp and the earphones with room to spare. A cleaning tool, which helps you keep your earphones clean. In my opinion, they should also include a second cleaning tool with a longer wire tip, which would allow you to go deeper into the acoustic tubes. Inside the large case is a smaller metal case, which easily fits your earphones and the cleaning tool. This case is more portable than the large one, very durable and easily fits in your pocket.
The cables are detachable for replacement and are Y cables available in either 48 or 66 inch lengths at time of order. Since I ordered the 48 inch cables, this is broken down to approximately 2 inches in the clear tube memory wire from the gold two pin connection plus an additional 9 inches to the Y, with the remaining 37 inches terminating into a gold plated right angled plug. The cable has a memory wire and clear plastic housing to mold over your ear and down the back or front as you may prefer. They are extremely light and can be coiled for packing into a very small compact size. I believe the 48" length I selected is more than enough for portable use.
These cables are well made; I have yet to hear any wind or cable microphonics noise produced by them or the earphones themselves, unless you tap the cable near your ear with your finger. When compared to my Shure se530 cables these appear to be almost half the diameter, a fourth or less of the total weight and no iphone compatible plug, that really upset me about my se530s. They are so thin and light that if they are not properly coiled for storage they can easily tangle. I have to admit; they certainly put some thought into these and produced the cables correctly.
Internal Glance
Inside the earphones custom shell they have a four-driver design consisting of a passive 3-way crossover, four balanced armature drivers in each ear monitor: a high frequency driver, mid range driver and dual subwoofer drivers. I can not say with absolute certainty but I assume that the crossover works similar to crossovers in speakers, helping to separate the highs, mids and lows in order to deliver a clean accurate sound signature. They will certainly make you re-examine your recordings due to the precise detail that they are capable of delivering.
Sound
Let me start out by saying that custom earphones really put the music into your head and for those like me who thought that the sound and overall sound stage would suffer by being so deep into my ears, boy was I wrong. Yes the soundstage does depend to a large degree on the quality of the recording. However by their ability to separate the sound range from high to low very well gives you the ability to clearly pick out the individual instruments and their relative positioning to your perceived position in the mix, which adds to the overall experience of sound gratification. That said, the sound stage is a bit tight (narrow/diminished) but acceptable because of the instrument separation that one experiences. To say it another way, the ue11 doesn't have the wide soundstage that many full-sized headphones provide.
Written by many as the "best in" sound reproduction on the market for professional or personal use available today, only sounds to me as more marketing hype. Even though I can say that they are not better than the best headphones that I have had the pleasure of auditioning, they certainly out perform all portable earphones and many full sized headphones available on the market today. To cut to the case, they deliver a clear, accurate sound signature with a custom-fit class.
Bass – Every time I have the pleasure to immerse myself into my music, the ue11's do not disappoint. They deliver a profound, mysterious, broad and substantial bass reproduction that really sounds natural to my ears. All this emanating from the subwoofer that appears to be in your head comes across without being strenuous, fatiguing or overbearing. They certainly deliver the rich and deep bass reproduction that I look for in my headphones, without being overbearing.
Midrange - Very similar indeed to the se530's midrange, warm and smooth is of critical importance, which really stands out on the ue11s. They deliver a clear, detailed and warm sound that makes it a pleasure to differentiate the diverse range that artists can deliver via their vocals and the essential sounds emitted by their instruments. Guitars sound almost life like and appear to be either next to you or behind you depending on the recording, seemingly coming to life as well as other instruments in the overall fusion.
Treble - The ue11s takes the best attributes of the se530s above and beyond to a higher level of high frequency. The frequency reproduction is more elevated, fast, precise and detailed, in comparison the se530s which sound recessed or lacking the overall natural punch that the ue11 delivers. The ue11s seem to come or be alive with details and not just in the highs. Personally I am experiencing a greater detail of vigor and power in my music.
Conclusion
What more can I say …
Ultimate Ears did a great job with the cable design length, light weight and microphonics free. But for the price one pays, the company really should include a second cleaning tool with longer wire extension, their short optional cable extension, their longer 66" cable and a 3.55mm to ¼" plug converter with the pro package.
The ue11 pro's are excellent custom earphones that fit as great as your impressions are taken, so take care during that faze of the process. This certainly affects their ability to isolate to the tenth degree and the overall comfort that you will experience. They offer a full range of colors or even translucent colors with stock or custom art work that should please all who take the plunge.
Where these earphones really shimmer is in their overall ability to release life-like sound quality across a wide range from tight detailed highs to vibrant lows that deliver an overall gorgeous sound reproduction. This combined with a genuine sound stage with depth makes these earphones an excellent choice. Compared to other custom monitor products available on the market today the UE11 pro's are a must try for any audio afficionado that is not thrifty minded.
Pros
Excellent isolation and seal
Great sound quality with excellent precise detail and clarity along the continuum from high to low
No cable microphonics
Excellent sound quality
Great build quality
Detachable, light weight cables
Very comfortable
Ability to customize your look, color and sleek/streamlined design
Not tiring or fatiguing
Cons
Extremely expensive as compared to other custom earphones or even full sized headphones
They don't have the wide soundstage that many full-sized headphones offer
If you don't like them, customs are hard/impossible to ever make your money back
I would like to see them offer both cables & short extension with the Pro package
No 3.55mm to ¼" plug converter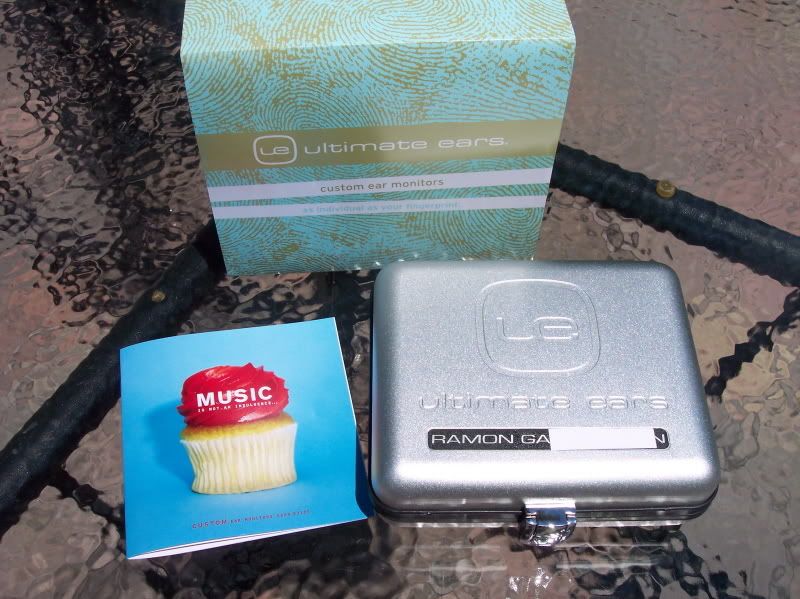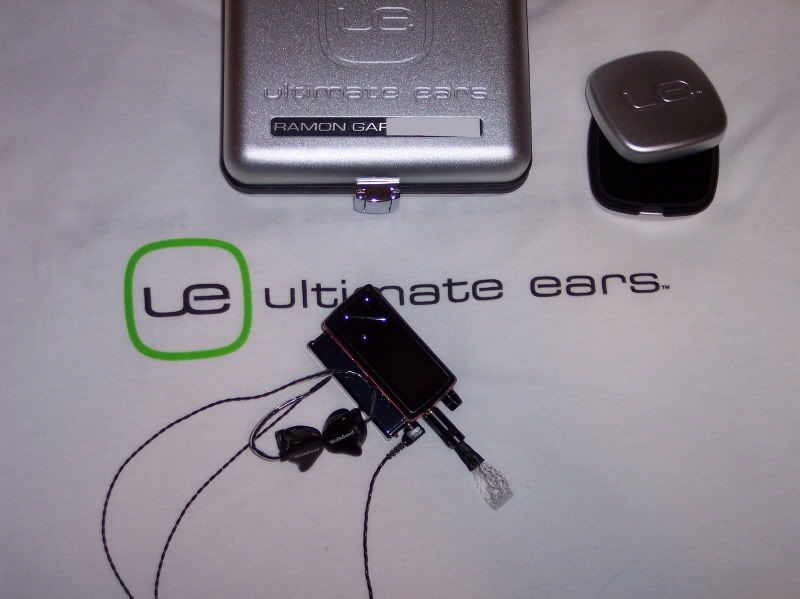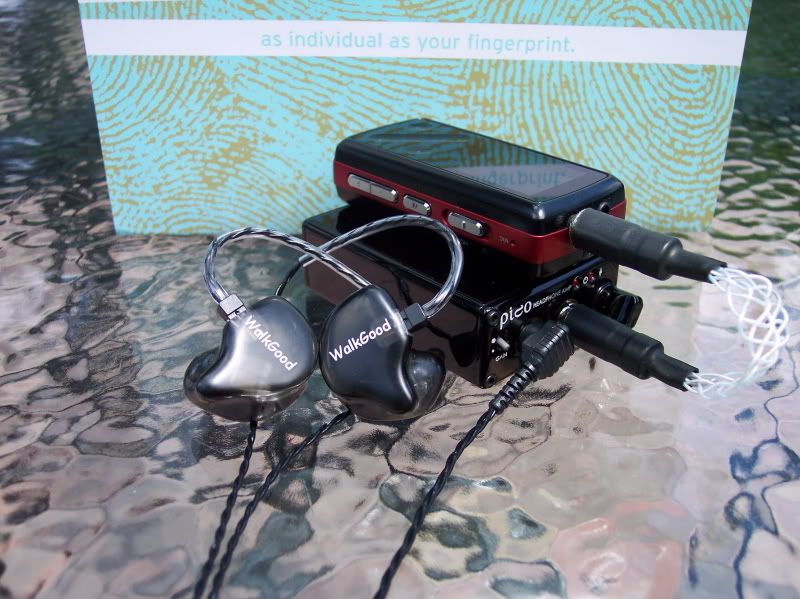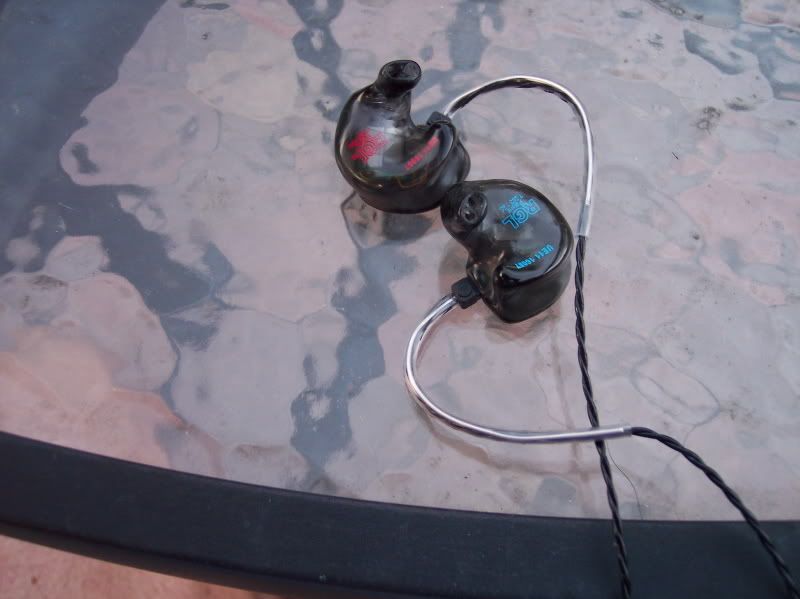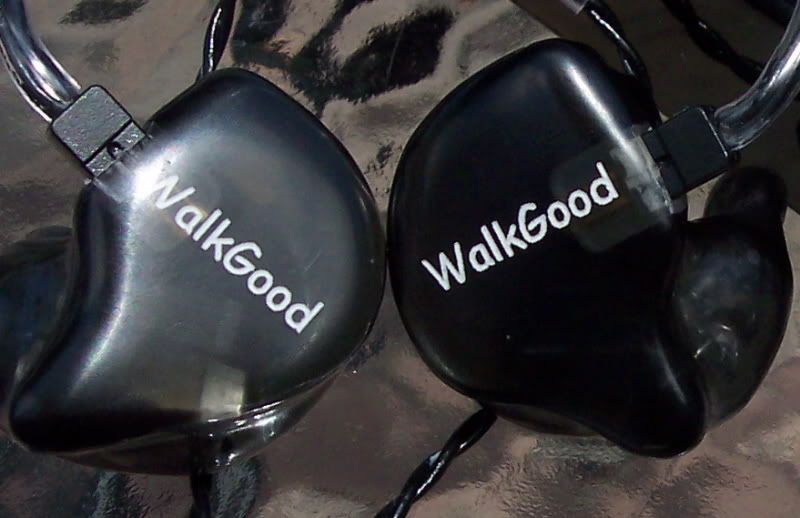 Purchase
You purchase the ue11 pro directly from Ultimate Ears out of Irvine, California USA, either by phone (800-589-6531) or their website:
ue Ultimate Ears
MSRP:
$1150.00